One Climate, One World: No power over rain or sun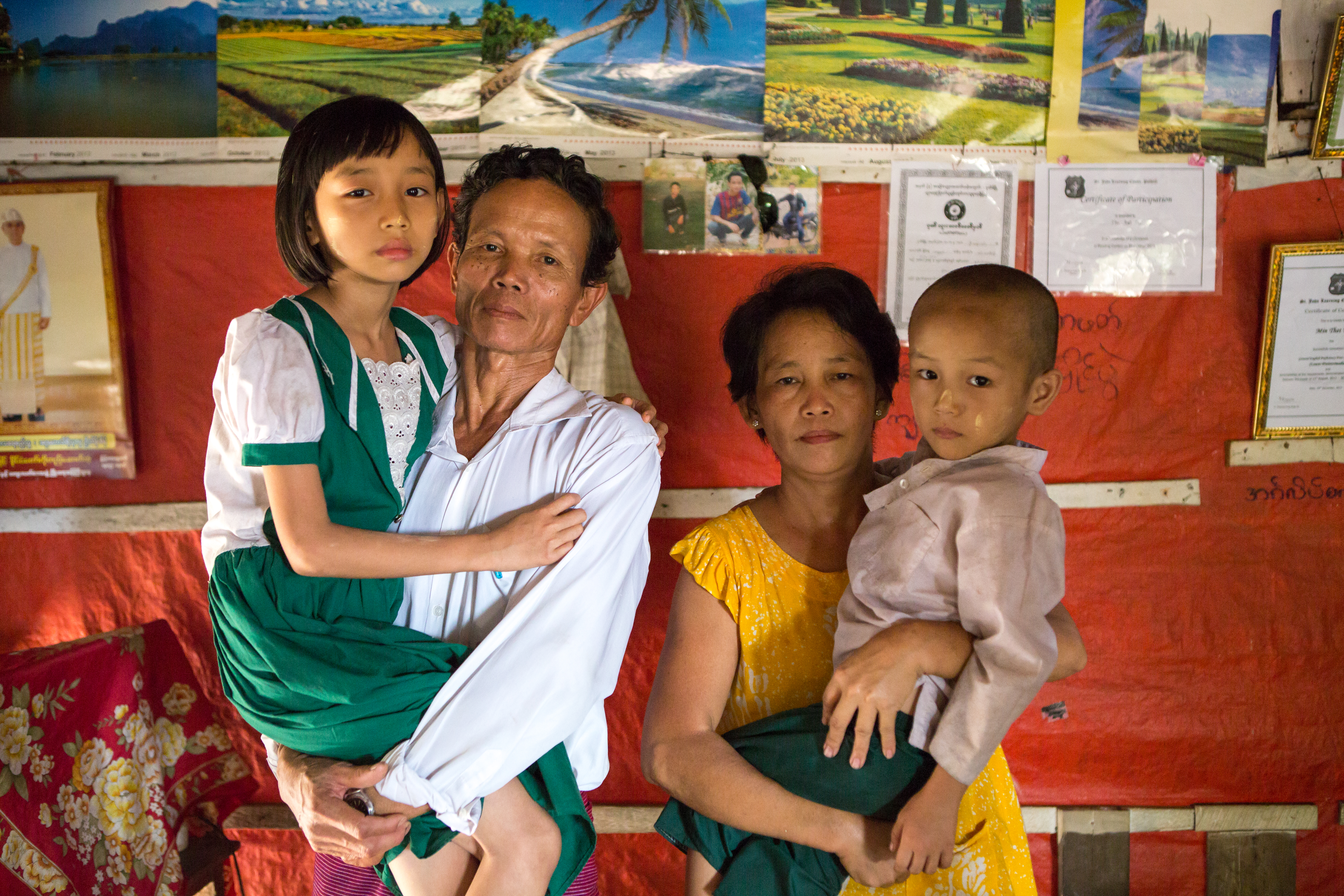 CAFOD writer Mark Chamberlain talks about meeting a village leader in Myanmar and how changes in climate are affecting his community.
Speak Up for communities affected by a changing climate. Join CAFOD at Westminster on Wednesday 17 June
There is a calmness about U Than Win that can't be learned. I sat on the floor in his small home – even the jungle around us seemed to wait in silence – waiting for the rains, waiting for him to speak.
"The village is here – in my heart"
The slightly built 51-year-old was thinking – deliberating an answer before delivering a typically succinct, quiet truth. "I do things first for my community" – a pause to make sure I understood every word – "then my family. The village is here" he pointed gently to his chest, "in my heart."
His wife was quick to tell me that her husband is always working – always tending to people's needs. "When he does relax" she said, looking at me directly, "it's for five minutes at the most, then someone will come to our home asking for his help."
She smiled before continuing. "Last year I was in hospital. I knew he was worried about the village – he wanted to be with me, but his duty is to help them. I held his hand and told him to stay with me."
Advising, helping, guiding
U Than Win gave up everything to be the leader. He can't fish or farm because he has to advise, to help, to guide. The needs of his community, any community – yours, mine – don't stop.
But the role isn't paid. No one can afford to give him a wage in this poor, fishing community.The small amount he does get is given to him by his grown-up children. This made what he told me about the late rains, the punishing and longer dry seasons harder to bear.
"You can feel it is hot now, it is the end of the dry season." It was an oppressively humid 42 degrees. "Earlier in the year, it was hotter – we found it hard to cope. Because of the heat, water dried up and I became ill through drinking what was left. This didn't happen before."
"I don't have power over the rain and sun"
Extreme, unpredictable seasons are now a fact of life for millions around the world. They are also affecting something that may be more precious to U Than Win than even his own health – the relationship with his village. "We have never had cross words" he said. "Never. But now people come to me asking me to do something. But what can I do? I don't have power over the rain and sun.
You might say that we should leave, but how? Why? We can't leave. This is where we live. This is our home. This is where our family lives. We should be able to drink clean, fresh water without worrying if the hot weather will take it from us or poison it."
I can remember lying in the dark that night less than 50 yards from his home thinking about U Than Win. How he was a leader in the greatest sense of the word. A humble, humane person of action. If he was to be remembered, it would be for what he did, not what he said.
Leading is reward enough
His role was more than a job – the act of leading was the reward in itself. There would be no vast property portfolio at the end of his rule, no sideline projects that earned him millions, no gilded speaker tours to build a retirement fund.
Yet this great man's greatest passion – duty to his people – is being challenged by something out of his control: the extreme and unpredictable effects of unseasonal weather.
When I finally closed my eyes in the early hours, I heard the vast roar of a wave of rain pummelling towards us over the jungle floor. A terrible, beautiful noise. I hoped U Than Win could hear it too.
Speak Up for communities affected by a changing climate. Join CAFOD at Westminster on Wednesday 17 June