Step into the Gap Zimbabwe – The effects of climate change on water
CAFOD gap year volunteer Danielle Storey has written about how climate change is impacting upon water supplies in Zimbabwe. Our 2016 Lent Appeal is focused on providing people with access to water.
The climate is changing. We can all easily fall into the habit of ignoring it, thinking it doesn't affect me or it's not that bad, my actions are only small so I can't do anything about it. That's what I thought too before I began my gap year with CAFOD. However countries all over the world, especially in recent years, are beginning to feel the effects of extreme weather events, including the UK with the recent devastating floods. We need to acknowledge that climate change is real and affecting people now.
Call for action to tackle climate change
Zimbabwe, along with other sub-Saharan African countries, is experiencing a severe drought. A priest we met while visiting CAFOD partner Mashambanzou told us that this is by far the worst he's ever seen in the 30 years he's been here. It's been evident since we arrived here in Zimbabwe when we saw how dry and small the maize and other crops were for this time of year – there hadn't been any rain for six weeks and it's supposed to be the rainy season.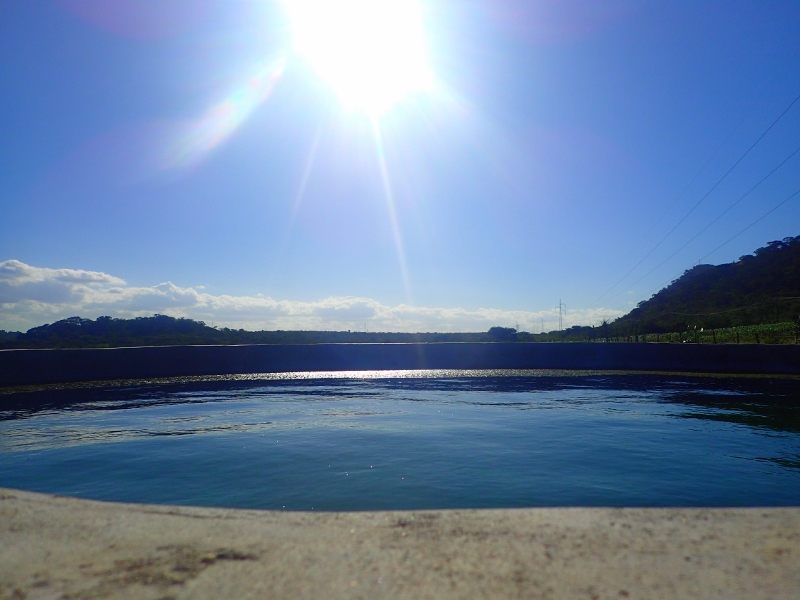 Reservoirs are drying up and are almost empty. There are worries that there isn't enough water to last until next rainy season. No water for the millions affected by poverty means those who are thirsty will be more at risk of becoming extremely ill, there will be nothing to feed the crops, no crops means that malnutrition and stunted growth will become more common, cattle will die without water, with no crops or cattle to sell there will be no money to pay fees for education, and the endless cycle goes on. Most of Zimbabwe also relies on hydroelectricity, so with the water level in the dams now falling so low, there isn't enough water to produce electricity causing a power shortage. As well as this, many water supplies in rural areas are powered by electricity causing another massive problem.
Help to bring water to people this Lent
Climate change is so much more than the polar ice caps melting. It's what is pushing the most vulnerable people in our world even deeper into poverty – to a place where it's so easy to lose hope. It threatens to undo a lot of the work CAFOD partners around the world have been doing to combat poverty. Pope Francis calls us to care for our common home in his Encyclical letter to the world, : "Humanity is called to recognise the need for changes of lifestyle, production and consumption, in order to combat this warming or at least the human causes which produce or aggravate it" (§23).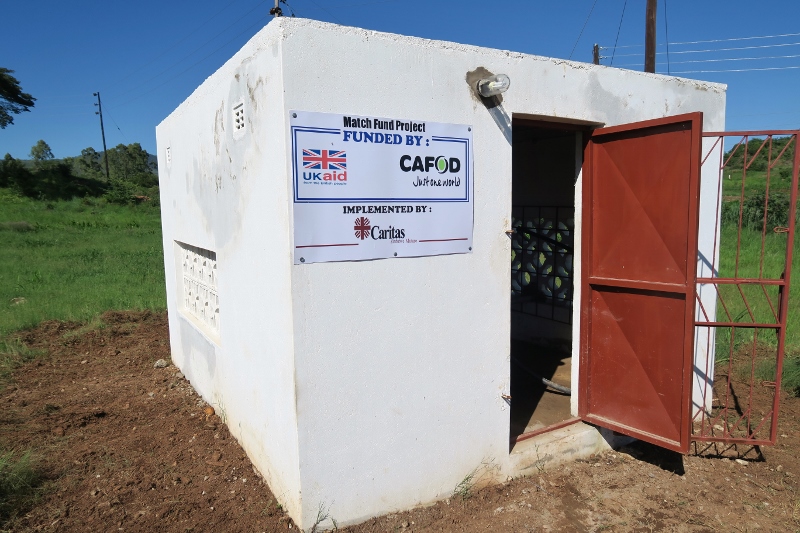 Your generosity however is making such a difference in people's lives right now all around the world. CAFOD partner Caritas Mutare has started up a number of projects as the result of the CAFOD Lent Appeal in 2012, when the UK Government also matched the money CAFOD supporters donated. We got the perfect chance to see those projects funded by the appeal, as we visited a bore hole and irrigation project serving 185 households. The water was pumped from the bottom of the hill, near a small river, all the way to the beautiful Kentucky Farm, containing 10 hectares of land where an irrigation system has been put in place. It empowers the farmers who now don't have to walk such long distances to collect water. There are 80 irrigation pools on the farm, one per two plots of land, actively fighting against the drought and producing good crops.
Make a splash this Lent and your donation will be doubled by the Government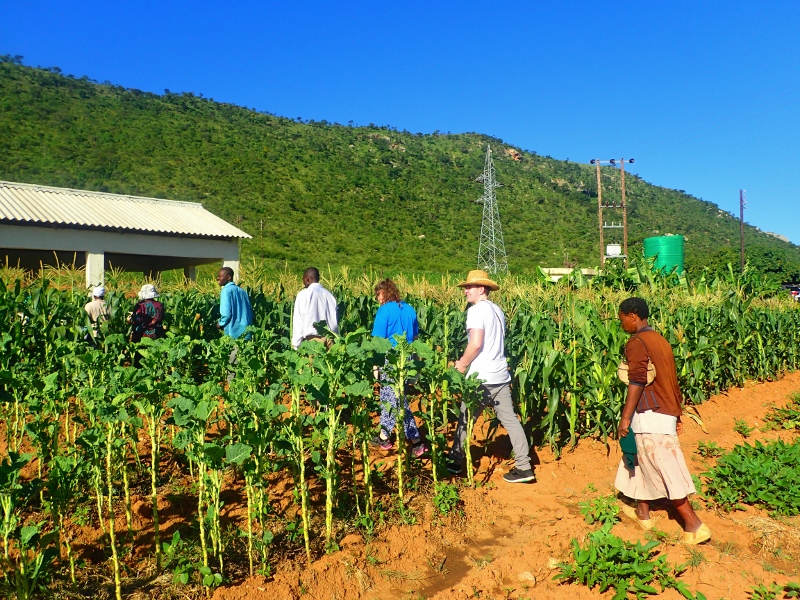 Remember farming is for many people in Zimbabwe their whole livelihood. People rely on it to survive, so this project has made a big difference in their lives and the lives of their families.
We asked one of the farmers how the irrigation system has helped her. She spoke passionately: "My family can have a balanced diet, I can afford to buy meat for them. Any leftover crops can be sold to pay fees for my children's education, clothes and shoes, and it means not having to walk miles in the heat to the nearest water source."
What struck me about our visit to Caritas Mutare and Zimbabwe in general is how much hope the people we've met have as they face this drought. Hope is kept alive through projects such as the irrigation scheme, and through the CAFOD partners who value their ideas and share their passion of a bright future for each and every person.
This Lent we have another Match Fund, meaning that the UK Government will match every pound donated up to a total of £3.5 million. The money will go to a number of countries including Zimbabwe, and will do so much for so many people. We have the potential to make twice the impact, combatting climate change together and showing the love we have for our sisters and brothers in our common home.