Step into the Gap: Three weeks on from Flame 2!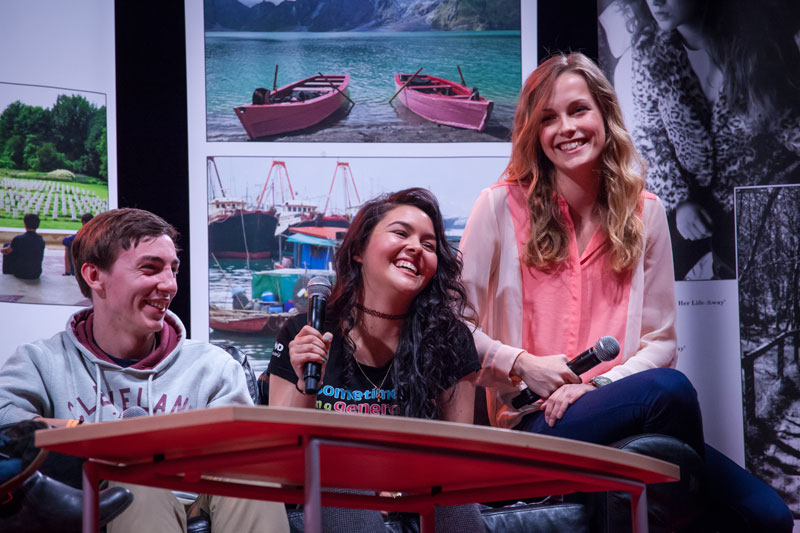 Three weeks after Flame 2, CAFOD Step into the Gap volunteers, Leila, Chris and Mary reflect on what it meant to speak on stage in front of 8,000 people at the SSE Arena, Wembley.  
Chris says: "I don't often lie. But when asked 'Are you ok Chris?' Before going on stage I told a big fat whopper. I said 'Yeah, fine', as coolly as possible. Inside I was secretly in turmoil with questions like 'What if you burp into the microphone in front of 8,000 people?' popping into my head. (In my defence, I thought saying I was nervous would have only made us all more nervous.) But once on stage, I relaxed and, surprisingly, enjoyed it.
Watch Chris, Mary and Leila on stage at Flame:
[youtube https://www.youtube.com/watch?v=e-mUC-s5bHk?rel=0&w=560&h=315]
What really touched me was the response from people after. Young people were saying to me things like 'Wow, I would love to do something like that. How can I apply?' It made me realise what we said on stage really affected people. We made a difference."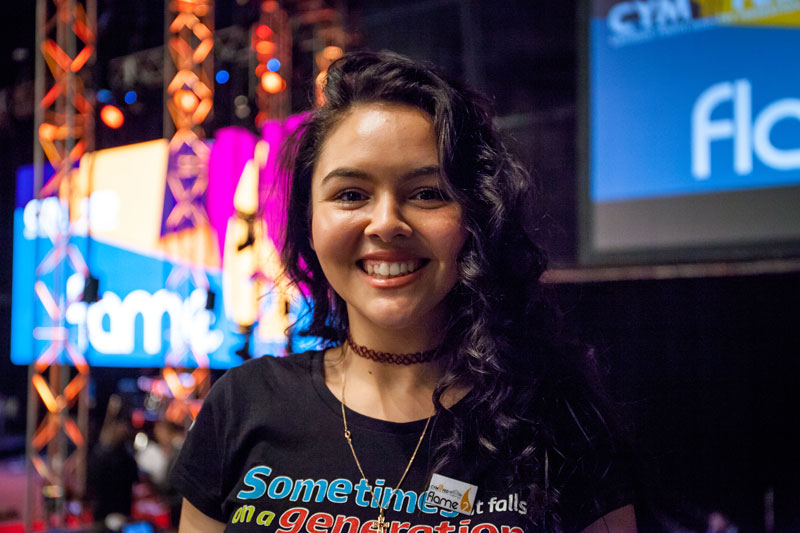 Leila says: "I remember walking out onto the stage for a rehearsal and thinking there was no way I could really do this. There was only one thing that was getting me on the stage, that was remembering all the wonderful people I met in Zimbabwe and how desperate I was to spread their stories.
"Now I look back on my experience at Flame 2 and I thank God and CAFOD for the experience, I loved it and would happily do it all over again."
Check out CAFOD's Flame films and resources.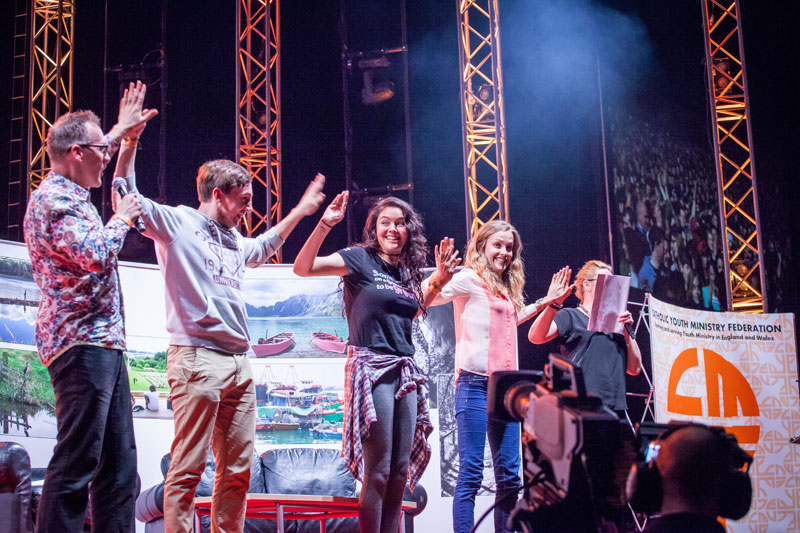 Mary reflects: "Flame 2 for me felt very much a part of our trip to Zimbabwe – we were all so nervous before speaking on stage. I was more nervous than I had been before my A level exams, driving tests or school shows by far! However, we were all so determined to make the most of such an amazing and once-in-a-lifetime opportunity to share what we have learnt this year so far both at our UK placements and on the trips abroad.
"What got me through the nerves of speaking at Wembley was thinking about the people I met in Zimbabwe – the hope, faith and joy that they had and that they had shared with me. To be able to try and share this with so many other young people at such an amazing event, and give a voice to those who had inspired me so much in Zimbabwe was incredible."