Young people speak up for our sisters and brothers in the face of climate change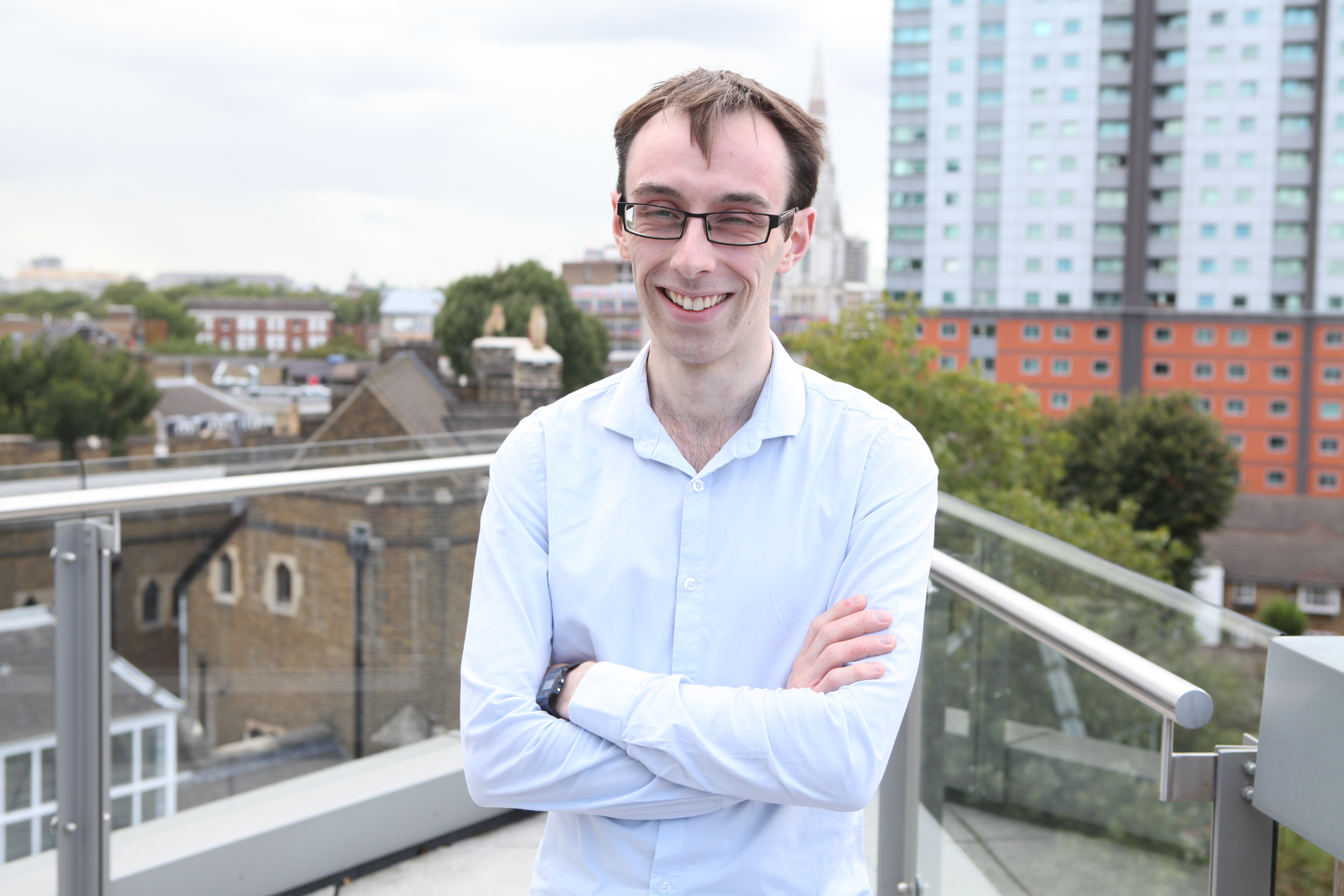 Liam Finn is CAFOD's Regional Media Officer. He tells us how young people are supporting our sisters and brothers as they face extreme weather.
Hundreds of young people from across the country are joining our One Climate, One World campaign – in schools, in churches, and even in Parliament.
10,000 calls by supporters have been made to party leaders to secure an ambitious global deal to cut polluting fossil fuels and to move towards sustainable energy for everyone. Climate change, which scientists believe with 95 per cent certainty is being driven by human activity, is the biggest threat to tackling poverty worldwide – and is already affecting communities both overseas and in the UK.
Join the One Climate, One World campaign for young people
One Climate, One World comes at a time when climate change is firmly on the Church's agenda. Bishop Sánchez Sorondo, Chancellor of the Pontifical Academy of Sciences and Social Sciences, broke the news at CAFOD's Pope Paul VI Memorial Lecture that Pope Francis is preparing to publish an encyclical on the environment and human ecology.
Giant hearts in Brentwood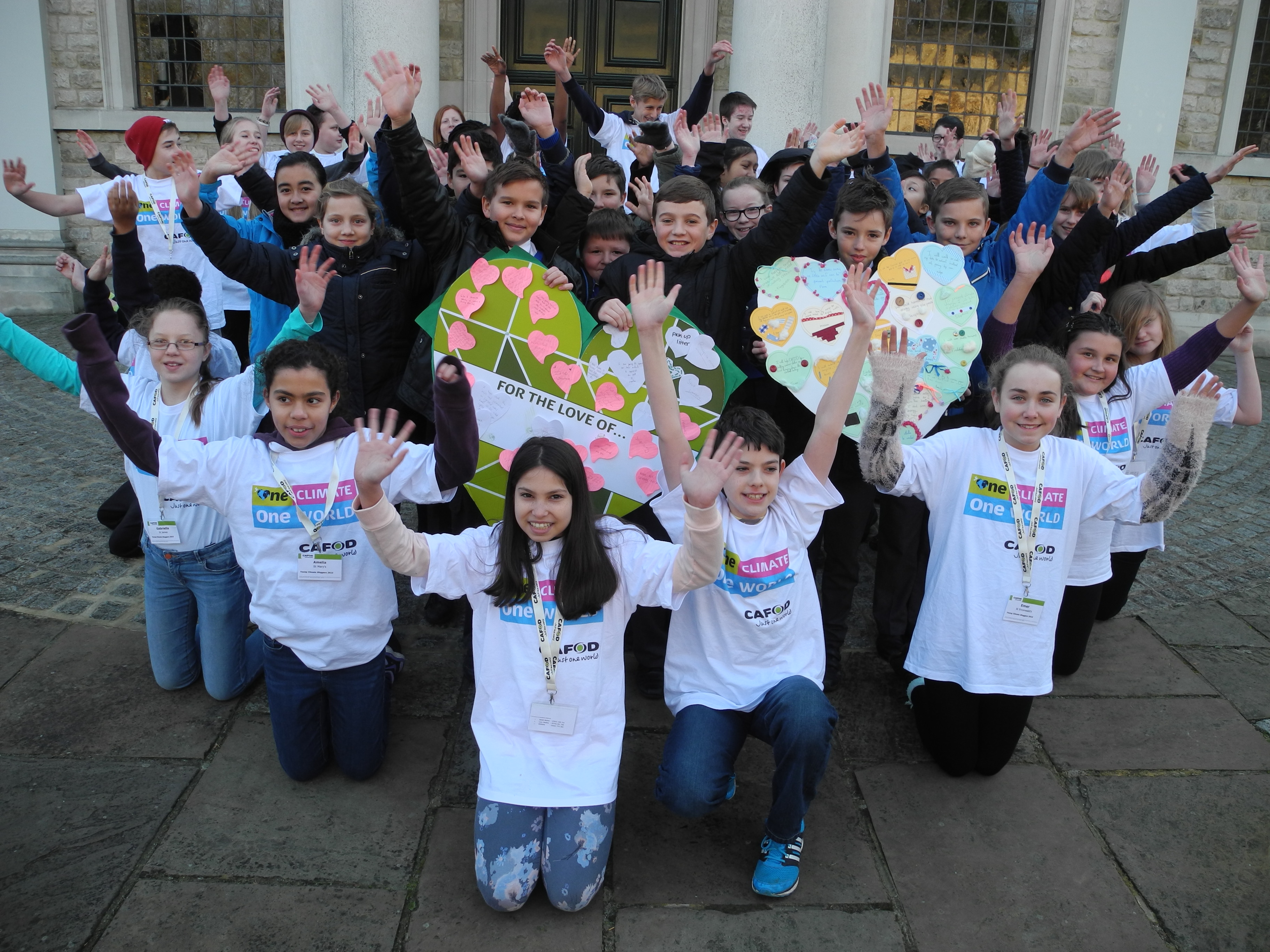 In January, CAFOD's Young Climate Bloggers and pupils from St Helen's Catholic Junior School Academy launched the schools' part of the campaign at Brentwood Cathedral. The young people assembled as a giant heart, holding smaller hearts that each had a pledge written on – a pledge to change something in their lives to protect the environment. This symbolised their wish to see action taken for the love of the things that matter most to them. The group then met The Rt Hon Eric Pickles MP, Secretary of State for Communities and Local Government, and asked him questions about what the government is doing to tackle climate change.
Mrs Laraway, Headteacher at St Helen's, said: "Our pupils have been learning that climate change is affecting children their age in many countries around the world. Some families in Peru are losing their crops as glaciers melt. Others in Bangladesh are facing more extreme weather, such as flooding and cyclones.
"As teachers, we're always trying to get pupils to make a difference to their futures, so we're proud that they are seeking to ensure that they can continue to enjoy the things we all love."
Water walk in West Yorkshire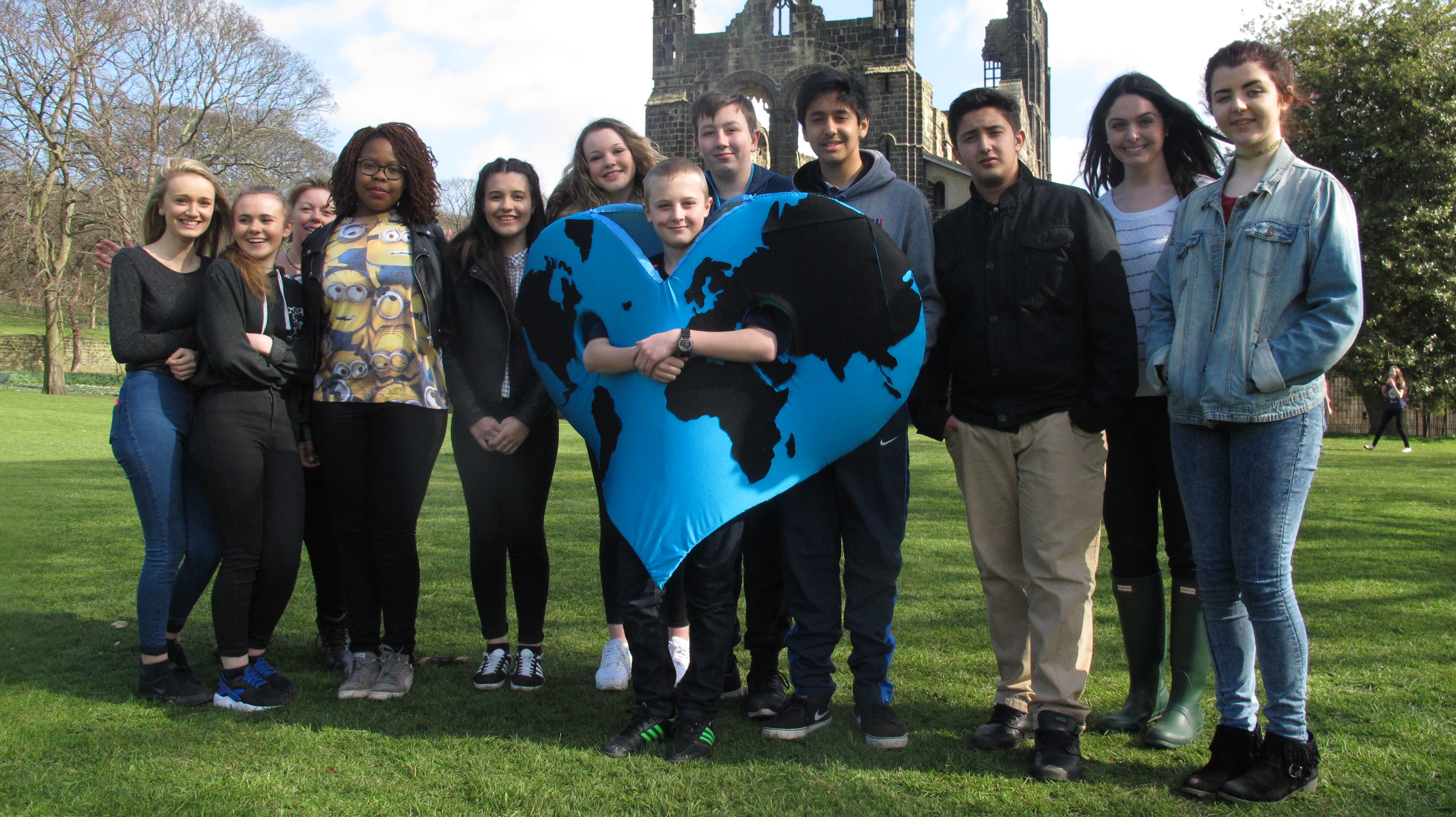 In March, six West Yorkshire schools walked the four and a half miles from Granary Wharf to Kirkstall Abbey. They carried water and equipment to emulate the emergency drills and the help CAFOD provides to communities affected by cyclones and typhoons.
Ben Oldham, CAFOD Manager in Leeds, said: "We had a great time on the walk. We take things such as access to clean water and safety from the weather for granted, but many of our sisters and brothers struggle daily as the changing climate increases both droughts and floods or storms."
Young leaders in Parliament
And just before MPs left Westminster at the start of the general election campaign, CAFOD's young leaders visited Parliament with young people from different religious backgrounds for the first interfaith climate change lobby. The young leaders joined youth representatives from Christian Aid, World Jewish Relief, Islamic Relief, and MADE in Europe for the #FaithOnClimate event. Politicians encouraged the young people to continue to put pressure on political leaders, with Rushanara Ali, MP for Bethnal Green and Bow, describing climate change as "the issue of our century".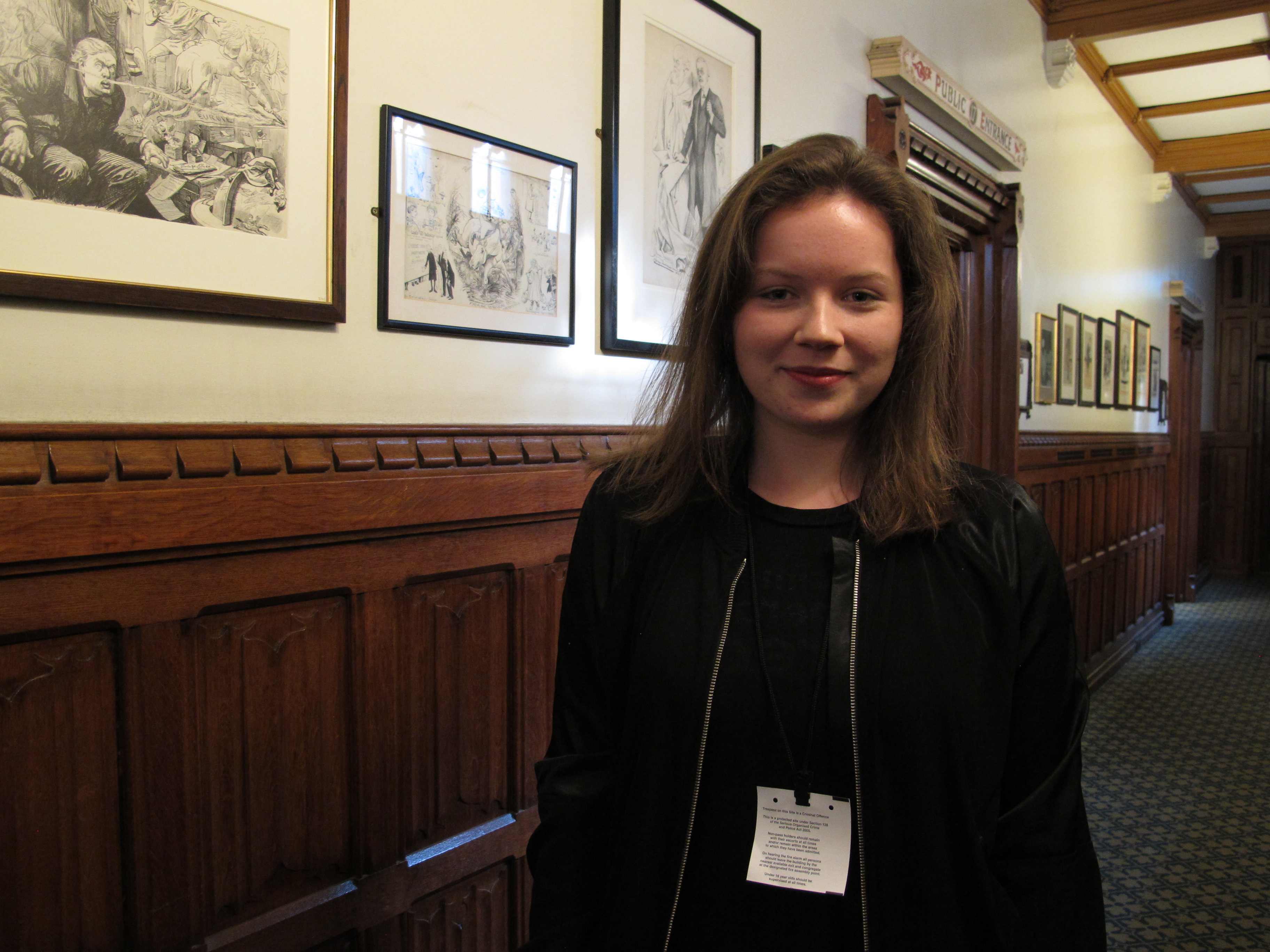 CAFOD supporter Amber, who turns 18 on election day, said: "I'm really looking forward to the election. It's a pivotal election, not just for me – turning 18 on the day – but for the whole UK. It could have a really dramatic impact on my future.
"Climate change is one of the issues that matters most to me. I find it amazing that we haven't done as much as we should have. I think it's important to get as many people out of poverty as possible as a result of focusing on climate change."
Fundraising to support those affected by extreme weather
Amongst these great campaigning activities, children and young people have been fundraising for CAFOD's Lent Appeal, which this year is supporting people affected by floods and storms overseas. These efforts will have double the impact, as the UK government will match every pound donated to the Lent Appeal, up to the value of £5m, until Friday 17 May.
Lots of schools focused on the impact climate change has on people's access to food, with English Martyrs School in the Diocese of Hexham and Newcastle organising frugal lunches on Fridays, and students at Blessed George Napier School in the Archdiocese of Birmingham observing a 12-hour fast.
What can you do?
The great news is that all these efforts are reaping rewards. David Cameron, Nick Clegg, and Ed Miliband have made a joint pledge to seek a strong, binding climate deal at the major global conference in Paris this December, as well as to work together across party lines to move away from the use of coal to a low-carbon economy. This is a rare consensus which illustrates that party leaders view climate change as a crucial cross-party issue, in part thanks to the campaigning of groups such as young CAFOD supporters.
But we need to keep the pressure on politicians over the coming months and years.
Under 18? Join the One Climate, One World campaign for young people