Great generation: St Mary's school at the Speak Up climate lobby
Students from St Mary's School, Newcastle, travelled to London on the day of the Speak Up For The Love Of climate lobby to meet their MPs and voice their concerns about climate change. In this blog they reflect on the day.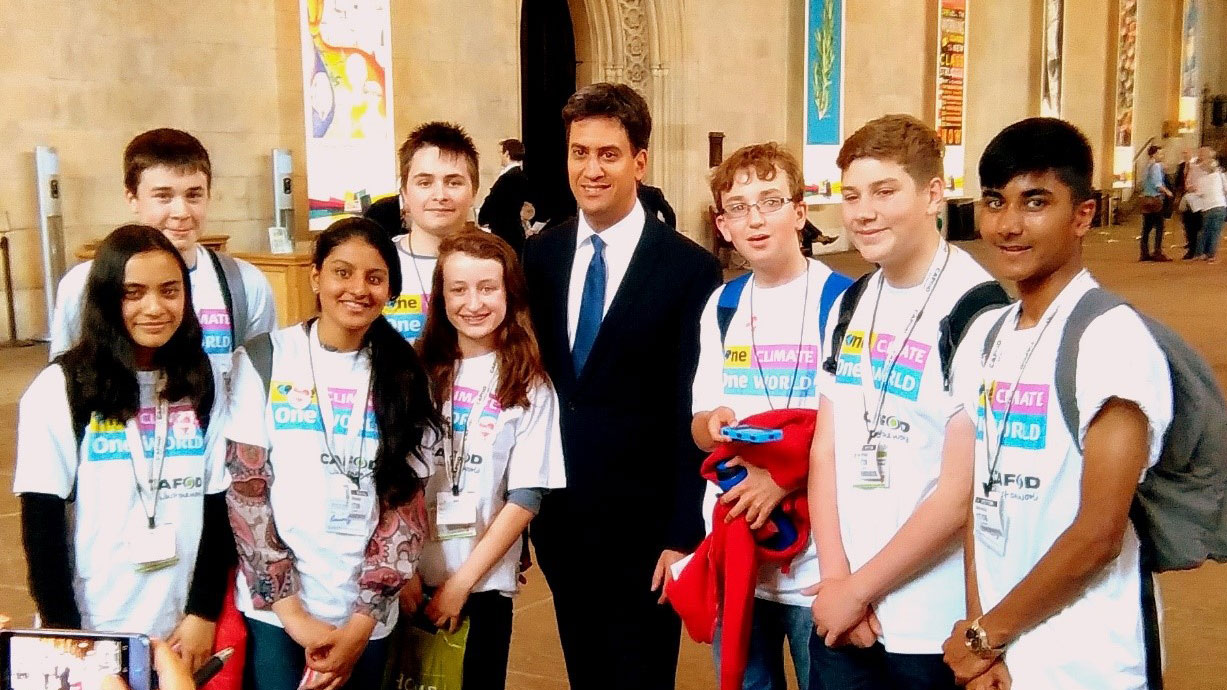 Climate change is a huge issue which has been dramatically affecting our world that we live in, by destroying the beauty of nature, diminishing wild life and even making the poor suffer more.
These are just the first consequences of this problem, as climate change is an issue that can affect us all directly and also our future generations. It is a problem that will completely wipe out all life, in years to come.
This is why CAFOD is taking action. On the 17 of June, CAFOD invited students from various parts of the UK to represent their area and voice their views on climate change to their MPs. We were among the many hundreds and thousands of young people who were keen and enthusiastic to express our opinions and views to our MPs about climate change. We travelled to London to participate in this significant campaign.
After our arrival, we were kindly welcomed to the CAFOD community in London, where we were able to understand more about CAFOD and its work. Additionally, CAFOD organised many activities, where we were all able to talk to other young people from different parts of the UK to know more about their views on this matter.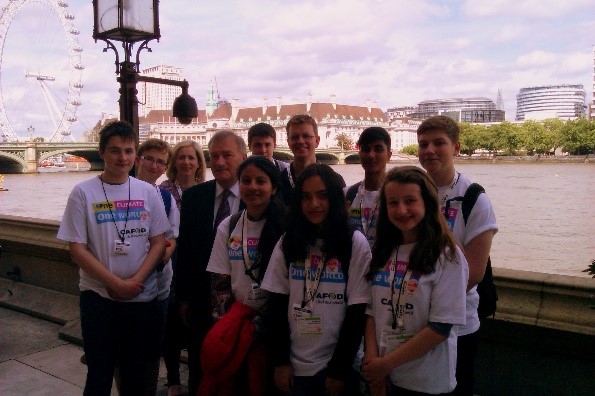 With the help of CAFOD staff, we were able to meet our three MPs from the North East, who were Nick Brown (MP for Newcastle East), Catherine McKinnell (MP for Newcastle North) and Chi Onwurah (MP for Newcastle Central). This was a great opportunity for us, to meet them in person at the House of Commons in Parliament and share our thoughts and concerns on climate change with each of them.
During the different meetings, we were able to highlight certain key local issues like air and river pollution . We also requested for further government action for more usage of renewable energy sources, throughout the UK, especially for all schools by providing grants to install renewable energy sources, like solar panels.
Find out how climate change is affecting the world's poorest people
After listening to us patiently, all the MPs shared their personal plans and goals to help prevent climate change and assured support for this good cause. Finally, at the end of the day as a great surprise we were also able to meet Ed Miliband!
From this trip, we have all learnt the importance of our individual contribution, and even the smallest change can help stop this global issue. Even recently, in Laudato Si', Pope Francis calls on us all to care for the world's poorest people, for future generations and for our earth, our home.
Inspired by the lobby? Call on David Cameron to stop climate change pushing people deeper into poverty. Sign this petition.