Pupils speak up against climate change
Children from St. Mary's Primary School in Swanage have been speaking up against climate change as part of CAFOD's One Climate, One World campaign.
The pupils wrote excellent speeches about why they want to see action taken to tackle climate change and delivered them in front of an audience which included Richard Drax, MP for South Dorset.
Take a look at some of the children's excellent speeches: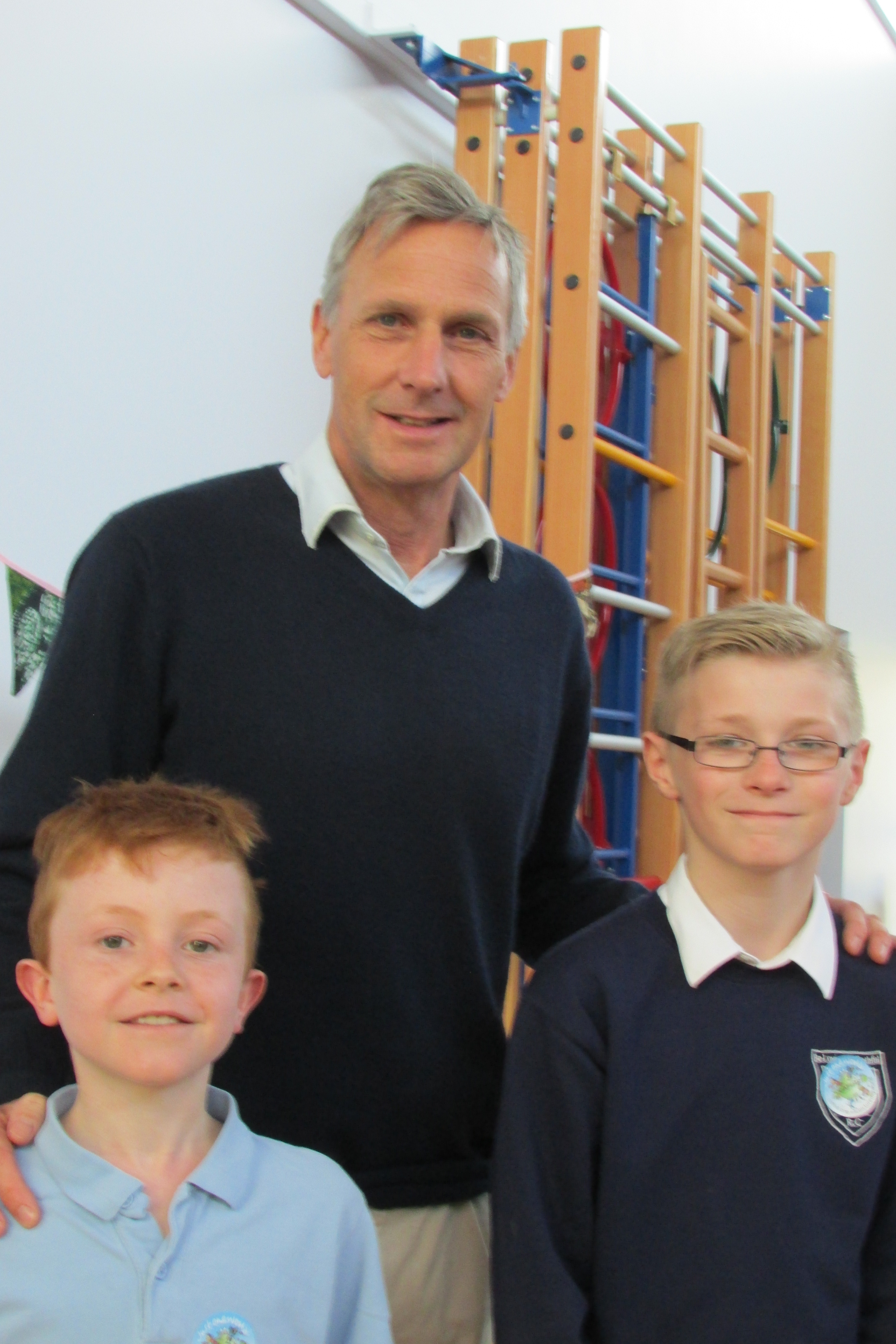 "It is we children who will have to deal with the effects of climate change when we are older. This is the terrible gift that previous generations have left us for our future."
***
Join Pope Francis and speak up against climate change
"To help we can ask God to help us. We could try to become a fair trade school.  This matters because Fair Trade goods pay for village funds, and so they have resources to plan for extreme weather
We can fundraise so CAFOD can help people who have no resilience for this kind of problem.
We can be more careful with our heating, the way we use paper and the way we waste food.
I am helping by joining the One Climate One World Campaign. I am doing this by reading this speech to you.
I can walk or cycle to school to save CO2 from the car or bus.
I can play outside rather than spending time on my computer. I can use waste paper instead of new paper for some tasks in class.
I've persuaded my Mum to buy all the Fair Trade Food she can.
I must take responsibility for what I do that might make climate change worse.
We must take responsibility for our world to help save it from extreme weather and other effects of Climate change. For example if we clean up, we'll encourage others to help clean up this mess.
So will you help change the world?"
***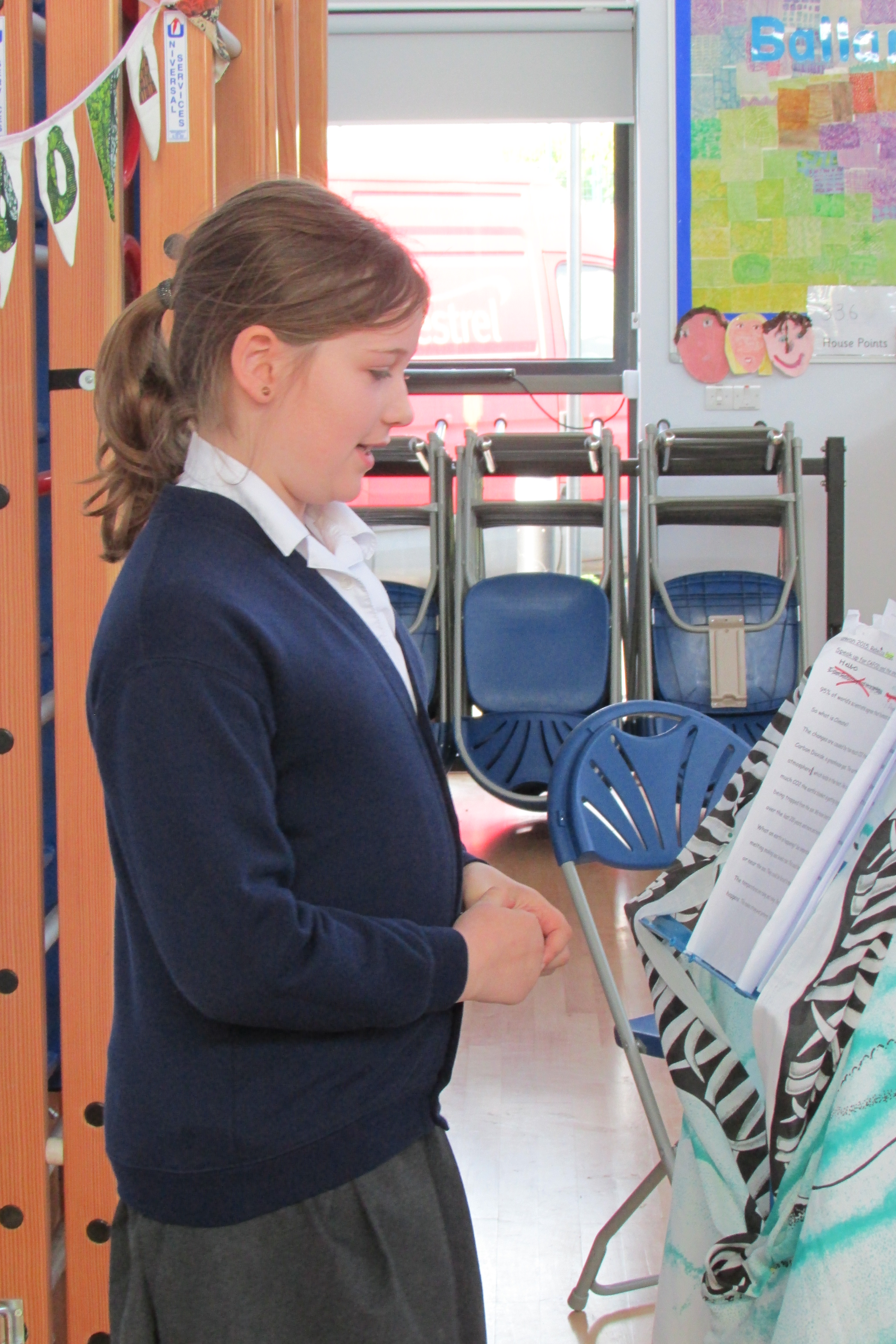 "The changes are caused by too much CO2 from human activity. CO2 is short for Carbon Dioxide, a greenhouse gas. The earth has an invisible blanket, called the atmosphere, which holds in the heat, like a greenhouse. But because of too much CO2 the earth's blanket is getting bigger, and therefore more heat is being trapped from the sun. We have been burning more and more fossil fuels over the last 200 years, and more and more CO2 released to the atmosphere.
What on earth is happening? Sea temperatures are rising. The icecaps are melting making sea levels rise. This could be a problem for people with homes on or near the sea. They could be forced to move away.
The temperatures are rising and rising. The hotter it gets the more evaporation happens. This makes strong wind patterns. This makes more PRECIPITATION and extreme storms or cyclones like Nargis that hit Zin Thu Thu's village.
Zin Thu Thu lives in a small village in Myanmar, with her parents, 5 sisters and her brother. She was 2 years old when Nargis struck. The trees fell over, river flooded, houses, crops and fish stock destroyed, and people died.
If a storm like that hits us we can carry on here in Britain because we have money and support or resources. CAFOD helps countries who don't have that.
CAFOD, the Catholic Agency for Overseas Development, gave plans for future disasters. They also trained teachers and the grown- ups what to do in case of emergency.
The grownups carry first aid kits, ladders, ropes and things to make a safe shelter for people to stay in.
In school, Zin Thu Thu was taught what to do in an emergency."
Sign CAFOD's climate change petition to David Cameron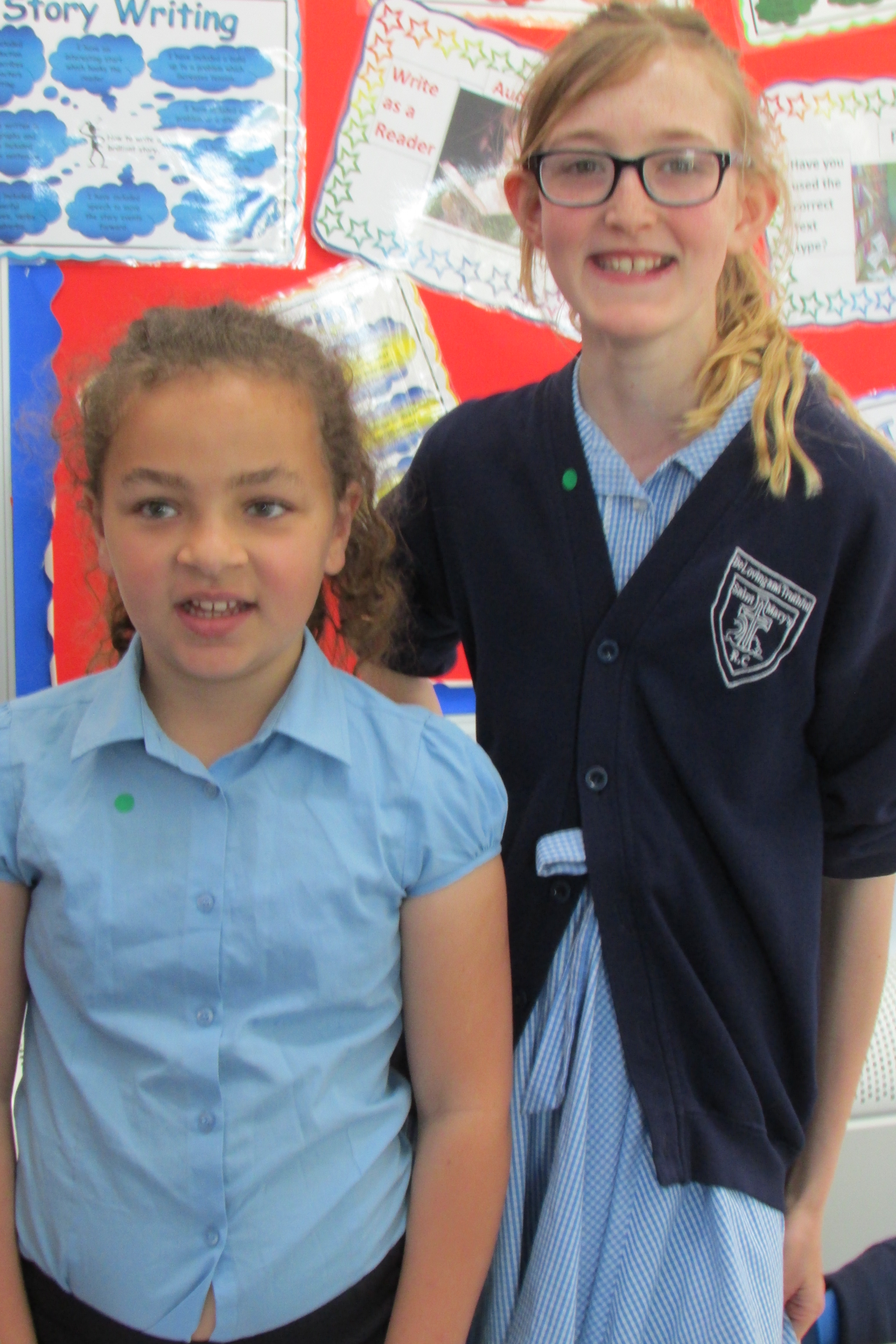 ***
"I can stop using fizzy drinks, leaving things on standby. Take responsibility for my own actions and encourage others to do things like picking up rubbish on a beach clean. I can ask people to pray for success.
Climate change and how it affects poorer people like Zin Thu Thu is what CAFOD is interested in. CAFOD is helping Zin Thu Thu and others because they are vulnerable.
Remember it is a fact, sea levels are rising from the melting icecaps, and homes are flooded. They have dangerous storms that destroy homes. It takes a long time to rebuild.
I am speaking out today to help people all over the world.
What are you going to do?"