Students from Blessed William Howard Speak Up For the Love Of
Students from Blessed William Howard Catholic High School travelled from Wolverhampton to London on the day of the Speak Up For The Love Of climate lobby to meet their MP. In this blog they reflect on their experience.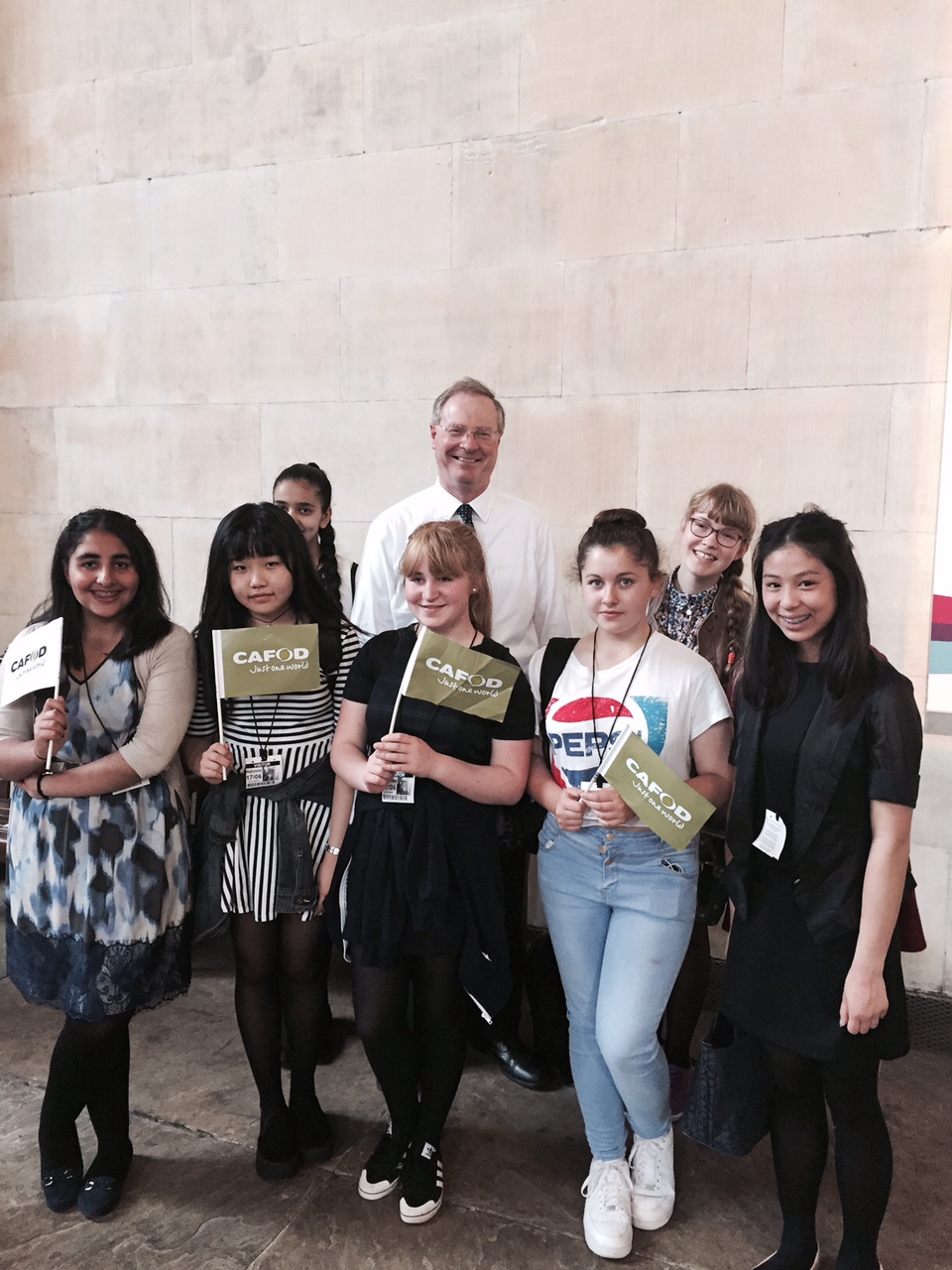 On 17 June a group of nine of us from Blessed William Howard travelled to London. We had made a short video clip about climate change as part of the Close-up on Climate film project, and excitingly our video got chosen to be shown at the Speak Up For The Love Of rally at the end of the day.
After a long journey we went to the ecumenical service which was really lovely, as everyone joined in and became united in their belief of addressing climate change. We planned to meet our local MP, Jeremy Lefroy, in the houses of Parliament. We were talking to him for an hour and forty five minutes. What we learnt was very interesting. We asked him several questions, and some even caught him out.
Asking tricky questions
One question we asked was: "It is all about leading by example, so what are you doing to make the Houses of Parliament more green?" He didn't give a straight answer. This proves that we all need to keep pressurising the government to do things locally to make a difference.
Once our MP had answered all our questions we went to the rally. 'Too Many Ts' were the duo that performed, and they performed raps all about the effects of climate change. They were really good performers and the songs were very cleverly written. The different speakers were so inspiring as some of the speakers were professional sports people, they talked about the effect climate change had on their sports. The rally was so inspiring and interesting to listen to different people's points of view.
Watch this video of the day:
[youtube https://www.youtube.com/watch?v=lk1Ri_7mtR4&w=560&h=315]
It took us nearly five hours to get back but it was worth it. We showed our support and we want to continue to speak out about climate change #fortheloveof…