Great Generation: My year with CAFOD
Tobi is a CAFOD young leader from the class of 2014-15.  She has spent the past year working alongside 130 young people from six dioceses, developing leadership skills and learning about justice issues with CAFOD. In this blog she reflects on her year.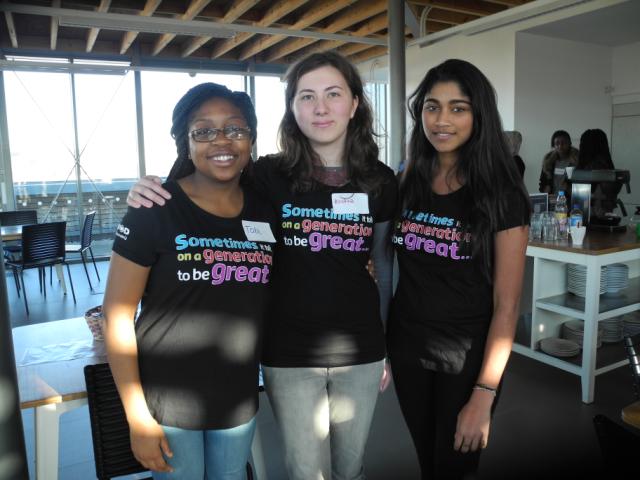 Today I joined the CAFOD young leaders of 2014-15 for a day of reflection and celebration at Romero House in London. I can't believe it has been a year since I joined CAFOD last year through the Youth Leadership Programme! I joined after hearing about it from our charity group meetings. CAFOD is the official aid agency of the Catholic Church in England and Wales, and across the world CAFOD do their best to bring hope and help to poor communities mainly in Africa, Asia and Latin America, aiming to end poverty and injustice.
I chose to take part in the program as it not only aims to develop your knowledge and understanding of international development, global poverty and social justice, but it supports you to become a leader. It taught us how to gain and enhance important life skills such as organisational, communication and leadership skills, which can be transferred into everyday life.
Once a month, I and the other young leaders from all over London would meet at CAFOD's Headquarters at Romero House where we were encouraged to organise and undertake activities, including discussion and debate and to think of new and interesting ways of becoming effective fundraisers.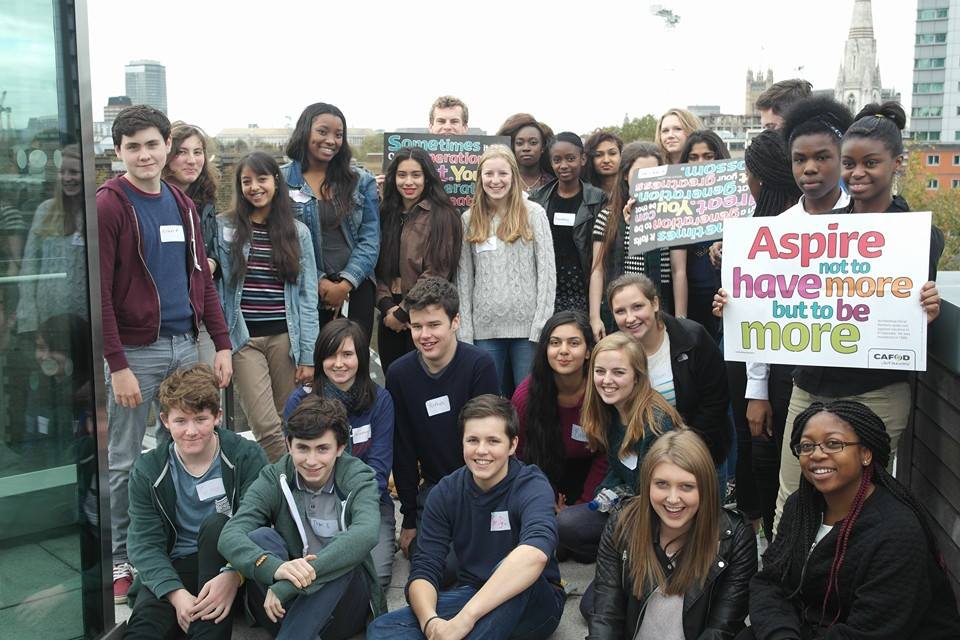 I have learnt so many things from these workshops and have been inspired in many ways. I've learnt about the fast effects of climate change and how CAFOD and its partners plan ahead and rush to the rescue of those affected.
Want to get involved with CAFOD? Visit our youth pages.
Promoting the climate campaign
This led me to promote in the college 'For the Love Of' which is a campaign set up by the Climate Coalition, who CAFOD are a part of, and they  are passionate about tackling climate change. The campaign encourages all people to consider what we love, such as our families, or long summer walks, and to be aware that climate change will affect them if we don't act upon it.
At the leadership meetings we were encouraged to think of great ways of informing our families and friends. Considering what I loved, I was motivated to write a speech and share it during our hall meetings and college liturgies. I also made a climate change notice board in the Chaplaincy common room. I asked staff and students to write down something they loved on a paper heart and to place it on the board. This activity highlighted the fact that all the things we love will be seriously affected by climate change and that we must take action. It was an eye-opener for many.
Cutting it Out for Lent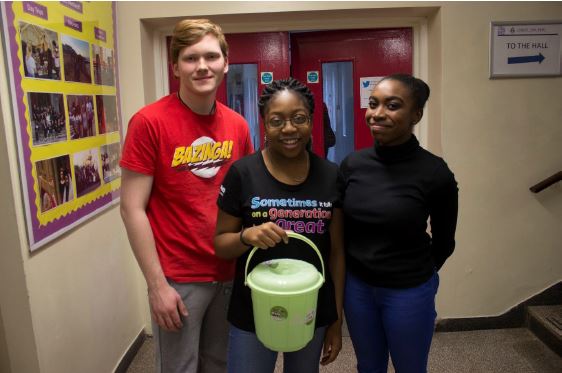 I also promoted CAFOD's 'Cut it Out' Lenten campaign. The campaign encouraged us to cut out something from our lives, for example chocolate, or getting a haircut, to donate the money saved towards CAFOD's projects in areas affected by extreme weather disasters, such as in Myanmar.
On 2 May 2008, Myanmar was hit by Cyclone Nargis. The cyclone brought winds up to 140mph and a wave that reached 3.7 meters, and affected 2.4 million people. The storms devastated communities, ruining their rice plantation fields which was their main source of income. Six years on, the people of Myanmar are still suffering. We were asked to come up with fundraising ideas to help them get back on their feet faster. I and other members of the college charity group set up a sweet sale and was able to raise an astounding £175. CAFOD was working with UK Aid Match, a scheme that doubles the amount of money raised, so the final total was £350! This again was a great achievement and one I'll always be proud of!
I can honestly say that I am not the same person that walked into CAFOD, almost a year ago. Working with them has opened my eyes and I now have a new perspective on life. The amount of teamwork that goes on in one side of the world to help another in need fascinates me. It's amazing to know that when we put our heads together we can actually make a change. I've learnt that love has no barriers. I would definitely recommend the leadership program to other young people. Everyone should get involved in charity, even if it's not with CAFOD, because you'll learn how each and every life is precious no matter how young or old, and you'll make lifelong friends!
Thank you to Tobi and all of the CAFOD young leaders of 2014 – 15. You have been amazing.