Step into the Gap – Welcome to the new CAFOD gap year volunteers!
We'd like to introduce the new CAFOD gap year volunteers! They've been settling into their new placements with our Step into the Gap scheme and have each written a few words on their hopes for the year ahead.
Bea – Nottingham 
Hello I'm Bea and I'm part of CAFOD's Step into the Gap programme based at The Briars Catholic Youth Retreat Centre in the Nottingham Diocese. I wanted to explore my passion for social justice, so when the opportunity arose to be on the Step into the Gap programme I jumped at the chance! And I can't believe I'm part of – it's so exciting!

Learn about CAFOD's gap year
It's constantly a lively and busy atmosphere at The Briars, and I'm really pleased with everything I've achieved so far. I had the opportunity to speak about Harvest Fast Day at Nottingham Cathedral! There were so many people there and I'm so proud I did it!
I'm a big Pope Francis fan and we've been reading his latest encyclical Laudato Si'. It's been surprisingly easy to read and it's opened my eyes to so much. It's also proven useful to reference when talking to groups about CAFOD's One Climate, One World campaign.
I'm learning so much every day at The Briars and it's been great just chatting to young people about what's going on in the world and how they can make a difference. I can't wait for what this year has in store!
18-30? Take a look at CAFOD's gap year
Jason – Nottingham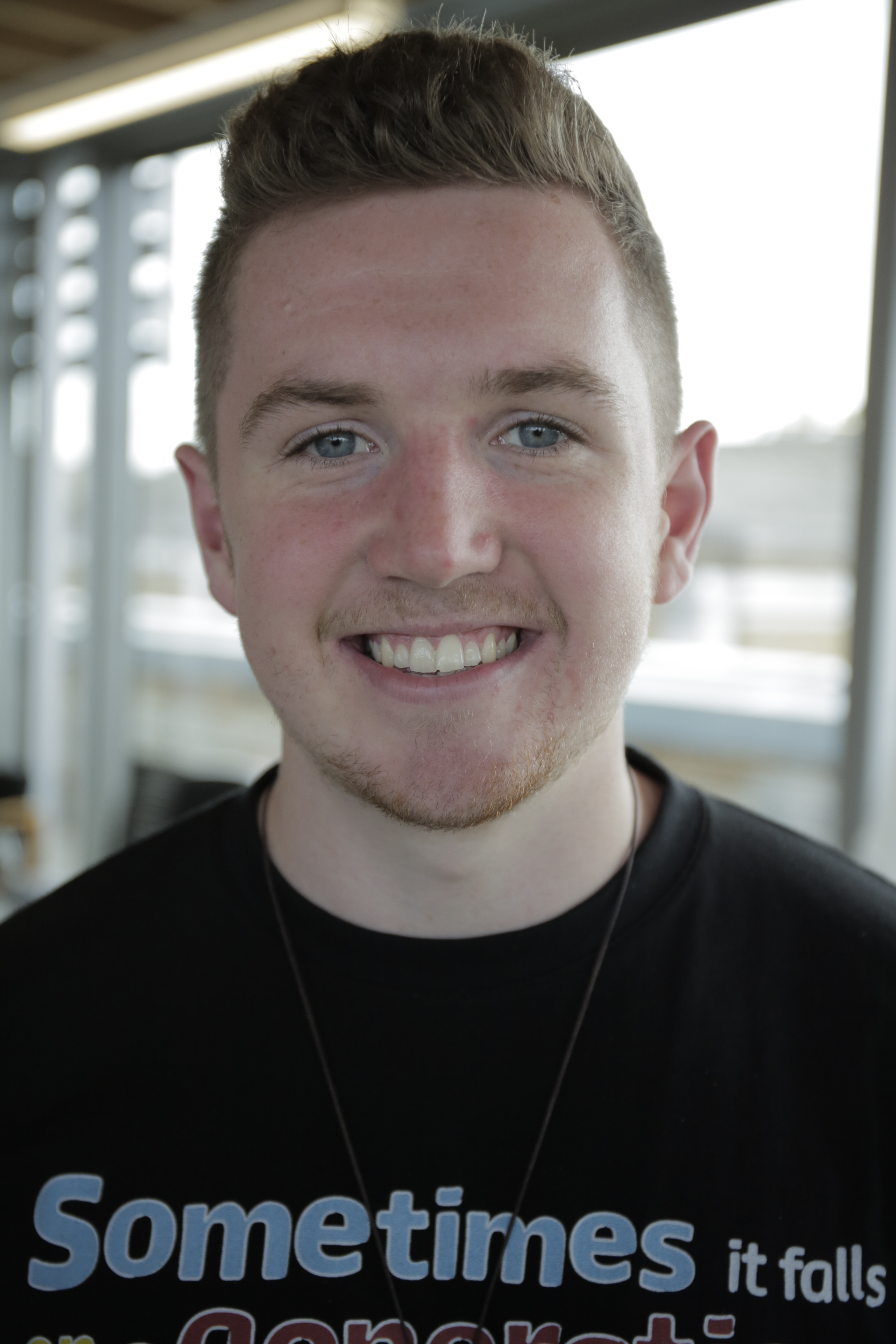 Hello everyone! My name is Jason. This year I'm lucky enough to be involved in CAFOD's Step into the Gap programme. I feel it's the perfect opportunity for me as I'm still unsure as to what to do next with my life so I'm in a place where I have the support to develop my own skills but also focus on making a change in the world through my actions!
I'm very passionate about photography and film making and overall the power of media, so I look forward to seeing how I can utilise those skills this year to spread CAFOD's work worldwide! It's been a very busy first few weeks at The Briars getting stuck in at the deep end. I can tell it's going to be a very productive year! I'm most excited about the people I will meet and the stories I will experience along the way!
Danielle and Ellie – Hexham & Newcastle
Hey guys! We've now started our placement at YMT with CAFOD, and we're starting to take our first steps into the gap!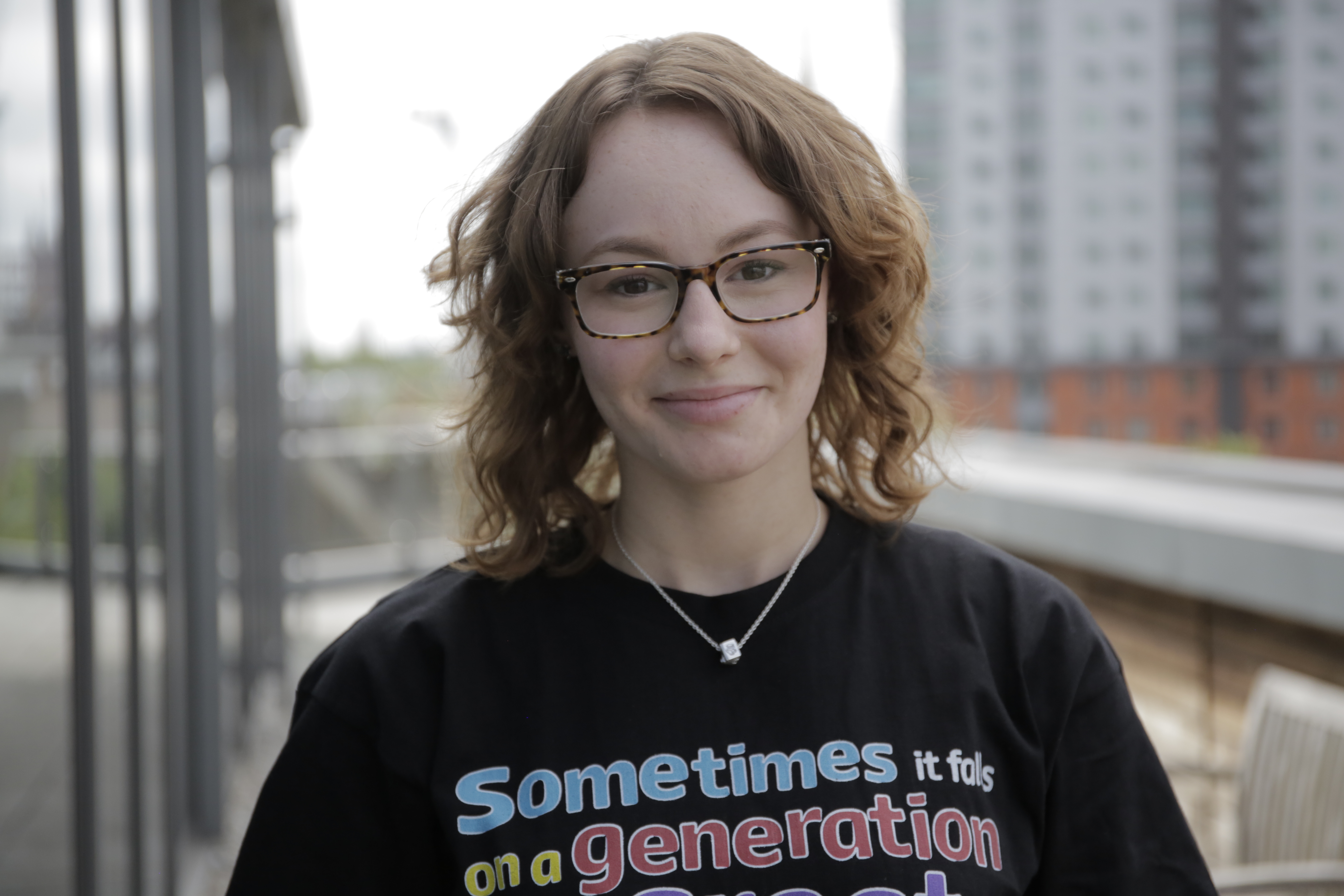 We learnt during our first week of training at YMT that it's important to also enter into our year ahead with an open heart and mind. During our first meeting with Bishop Seamus of Hexham and Newcastle, he explained to the team how important it was in our role as youth ministers to let go and let God transform our fears and anxieties about the year ahead. Although it can be a painful process he explained that it's only then that our hearts can be fully open to the Holy Spirit and enable us to serve God and the young people around us to our full God-given potential.
This made a lot of sense and reminded us that to get the most out of our gap year we must let our faith be bigger than our fear. It can be hard but that is the challenge. With faith overcoming fear we can achieve anything we set our minds to! 'Do not be afraid' is written in the Bible 365 times, as a daily reminder to live everyday fearless. That is our aim for the year ahead as we begin our journey.
Alice – Birmingham
Hello, my name is Alice and my Step into the Gap placement with CAFOD has is coming into full swing – and I'm loving it!
Originally from Anglesey in North Wales, I took a gap year in Australia before returning to do a degree in International Studies and am now pleased to say I'm having a year with CAFOD in a field I really want to work in and am very much enjoying!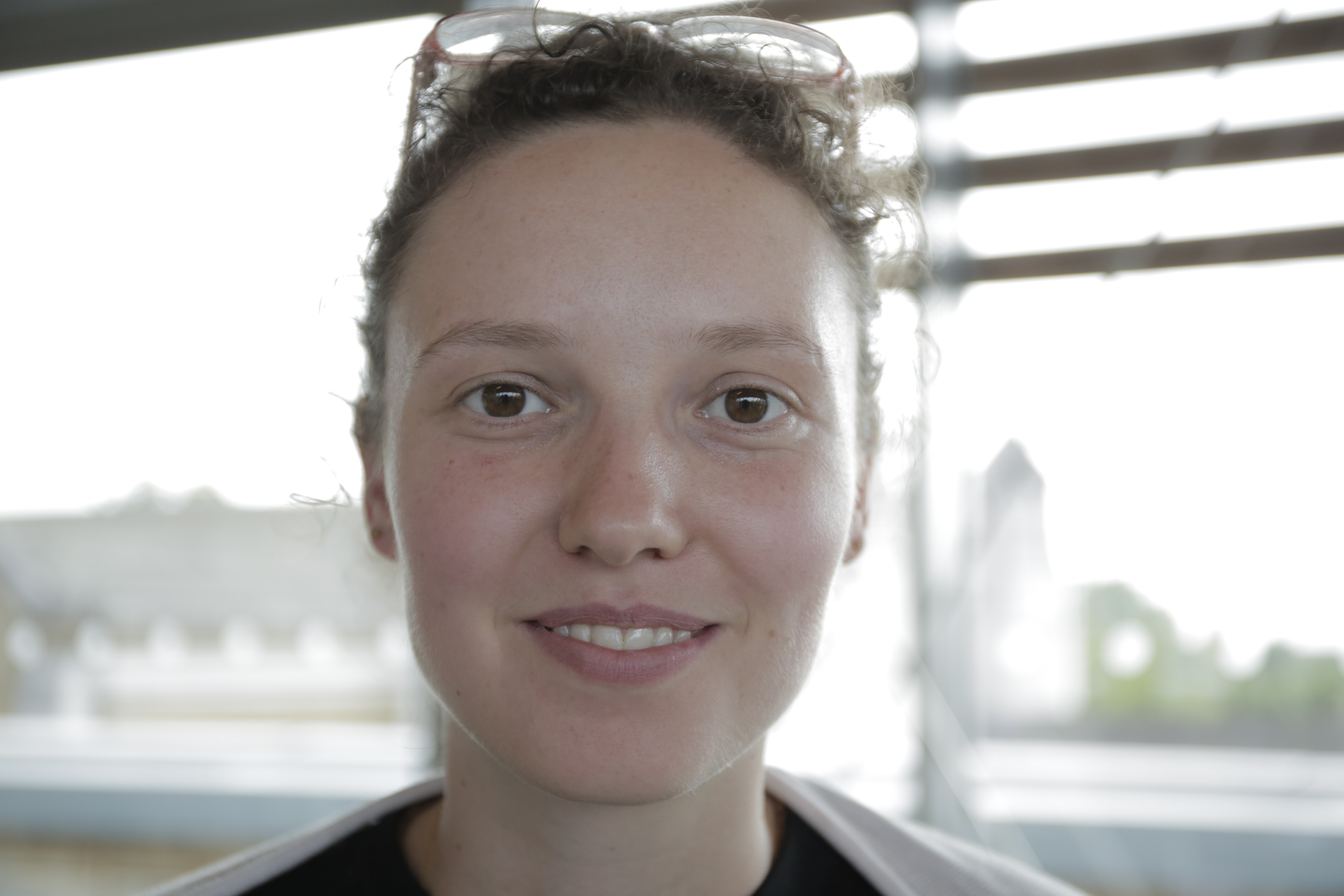 My placement is in Newman University, Birmingham with the Chaplaincy Team and everyone, staff and students, have been so welcoming and have really helped me to settle in. Hopefully through the Step into the Gap year I will be successful in promoting global development and social justice issues close to CAFOD's heart, to as many staff and students as possible.
Throughout the year I'm really looking forward to continuing on this theme of work and getting to know staff and students from all kinds of backgrounds. As this placement is going to be part of the Connect2 Ethiopia project, it's going to be enjoyable as it will be a good way to bring the work we do here in the UK to life. I'm also excited about entering into city life as being a bit of a country bumpkin the bright lights offer lots of new experiences to be had!
Katy – Lancaster
Hi, my name is Katy. I am 18 and from Warrington. I am super excited to be working at St Mary's as a part of my gap year placement with CAFOD as one of their gaplains.
Learn about CAFOD's gap year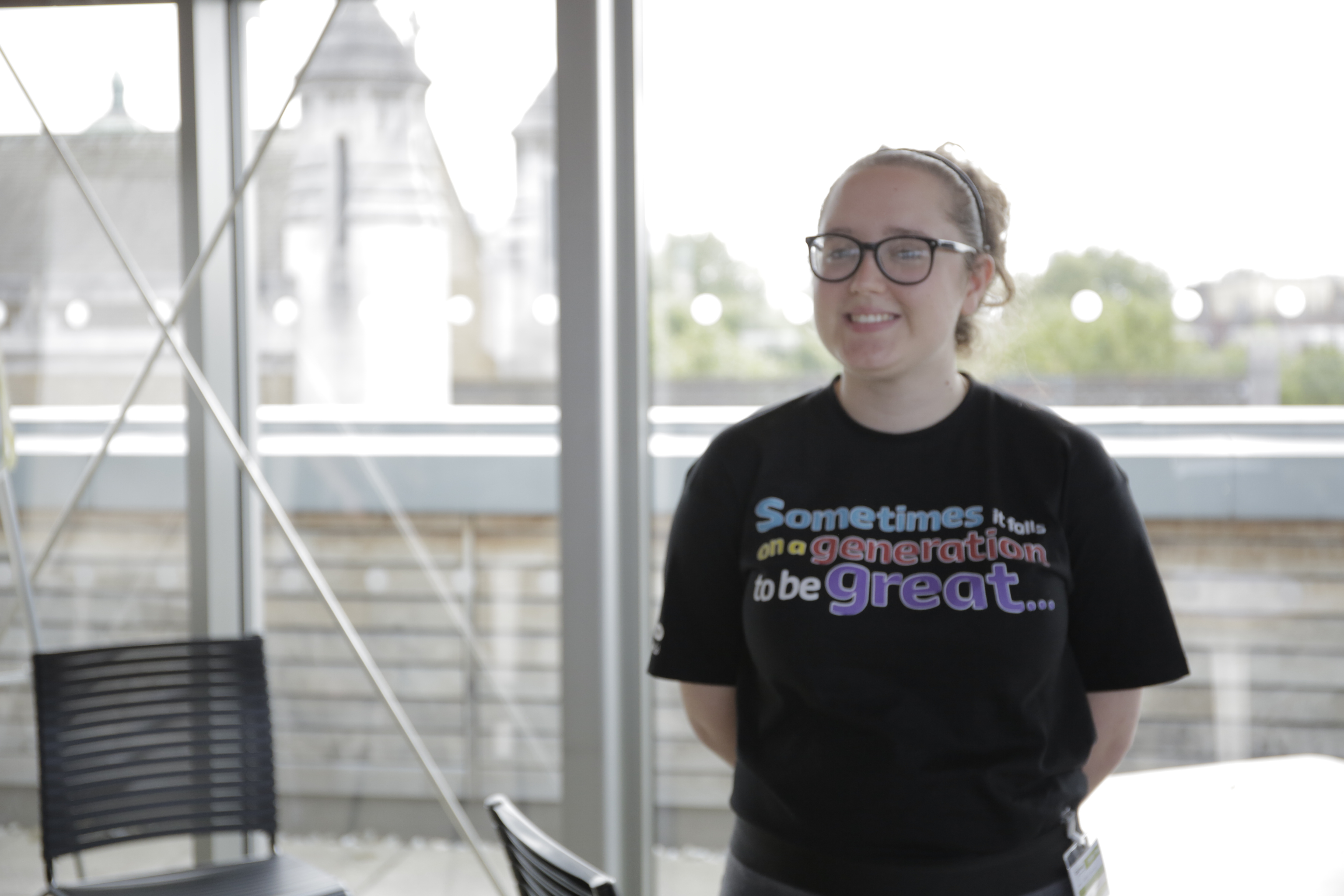 I have done a lot of work in my own parish with our youth and am part of the Liverpool Archdiocese pilgrimage to Lourdes during summer; this has given me many skills that I hope will come in useful this year. I am also excited about the trip abroad I will be taking part in at the beginning of next year as I think it will be a remarkable and unique experience. For me the most important thing this year is to have fun, gain new skills and enjoy a challenging experience.
I am really happy with the way the first few weeks of my placement have gone and feel like I will gain a lot from the experience and hope that people feel they can get a lot from me. As this is the first time living away from my family I was a little nervous but I think I have settled really well into my role and also feel happy that I also have the Parish that I work in helping me and guiding me.
Michelle – Lancaster
My name is Michelle. I'm 18, from Bristol and I've just finished college. I'm applying to university this year and I will hopefully be studying Neuroscience after this gap year – fingers crossed!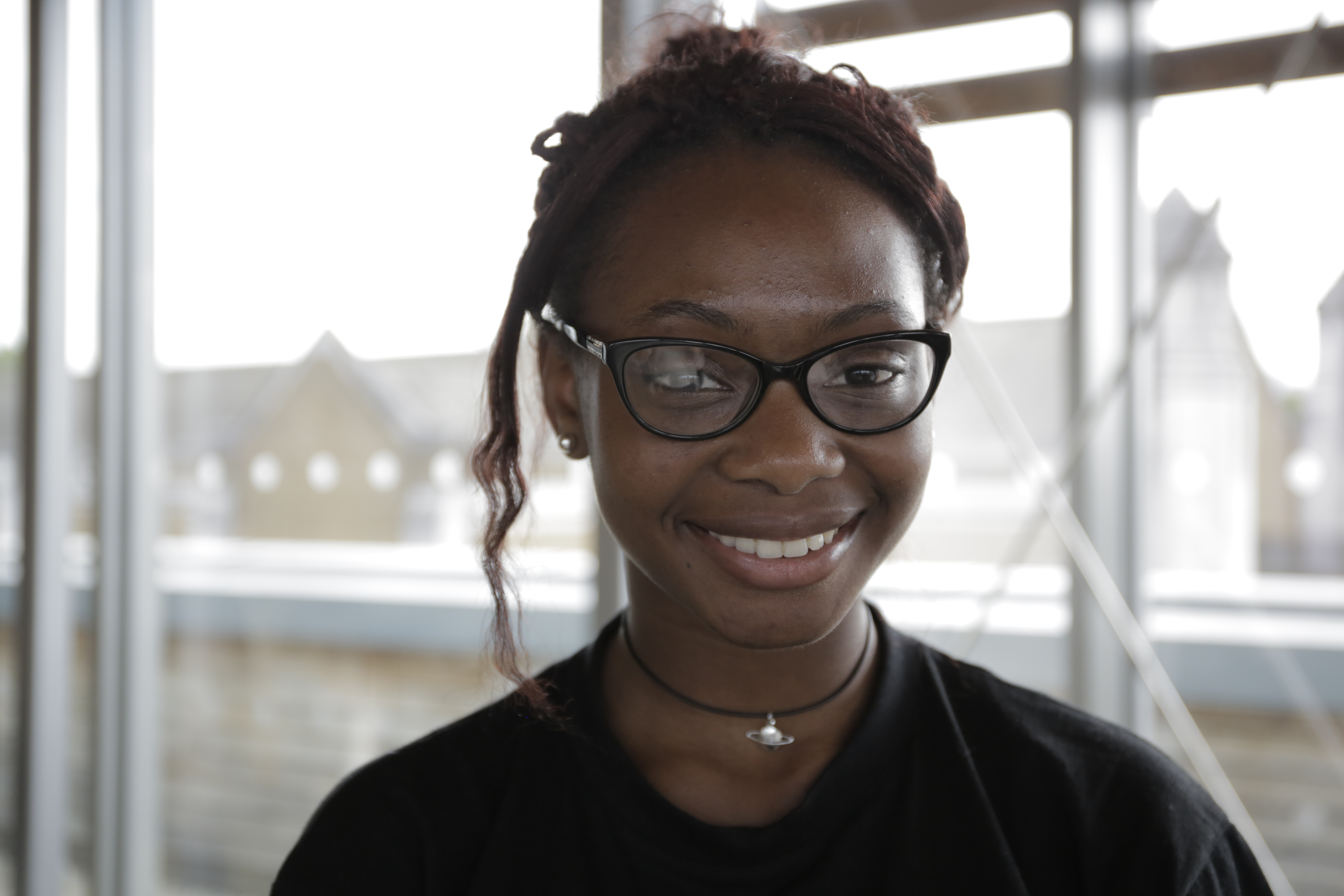 I'm based in St Mary's Catholic Academy in Blackpool where I'm working in the Chaplaincy office. My job description involves so many things such as mentoring and dealing with the day-to-day joys and struggles of teenage life… We also help to organise assemblies and facilitate prayer and worship around the school.
As a CAFOD volunteer, a big part of my job is taking a lead in fundraising and raising awareness of social justice issues in the school. Harvest was really fun, with people decorating cakes, buying bright green "Brighten up the world" wristbands and on the big day – Harvest Fast Day itself – the whole school wore something bright!
I went to a Catholic secondary school which is where I was introduced to CAFOD but I didn't really know much about its work until I went to college and started the CAFOD Young Leadership Programme. Through that, I got more opportunities to learn about CAFOD which led to me eventually finding out about Step into the Gap and applying.
Fiona – Salford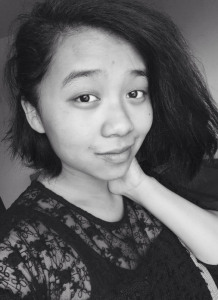 Hello! My name is Fiona, I'm 18 years old, and I'm on my gap year. I've been interested in social action and justice work for a while now, so I'm very glad to be spending my year out of education with CAFOD's Step into the Gap programme. As part of the programme, I'm based at a charity called Just Youth in Salford. I'll be doing things like leading retreats in our partner schools, doing activities in primary and high schools, and helping out with running a Youth Club. I'll also be working with the charity Revive and spending some time working with local refugees and asylum seekers. I'm loving working with all the young people and helping to make a difference. As an added bonus, I'm learning so many new skills already. It's going to be a great year!
Joanna – Salford
Hey, I'm Joanna, I'm 18 years old from the small city of Lincoln. I'm taking part in CAFOD's Step into the Gap programme at Just Youth in Salford. Here, I'm working with young people in schools and in the youth club and also having the opportunity to meet refugees and asylum seekers through the partner charity Revive.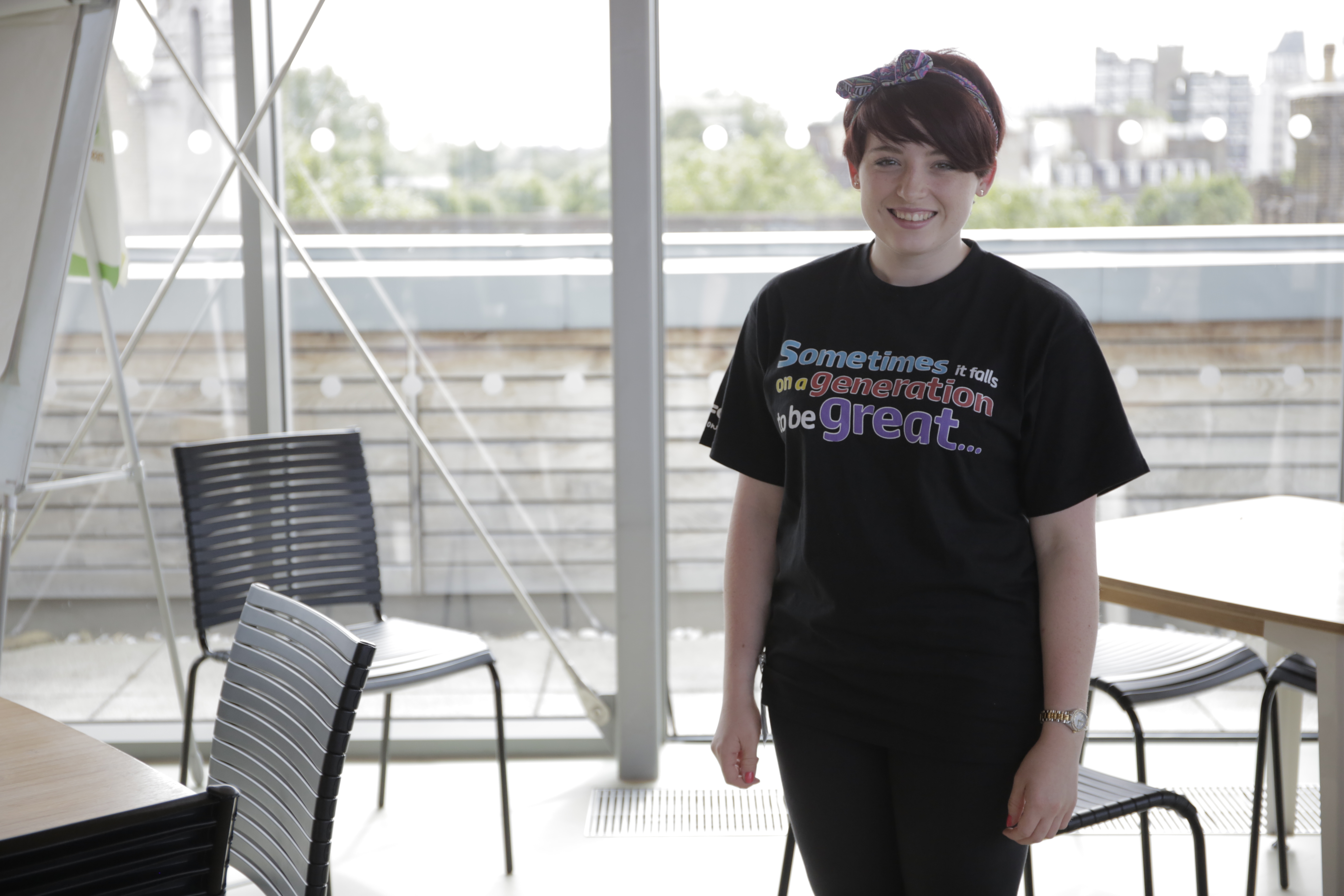 I decided not to go to university in January and so the search was on to find something to do. Having always had a passion for justice and social action, volunteering with CAFOD seemed like a perfect way to spend my gap year. I'm particularly looking forward to going overseas and having the opportunity to see first hand the work that CAFOD does.
18-30? Take a look at CAFOD's gap year