Step into the Gap – Adventures in Peru
Fiona Sim is one of our gap year volunteers. Here are some of her reflections from her first week seeing projects CAFOD supports in Peru: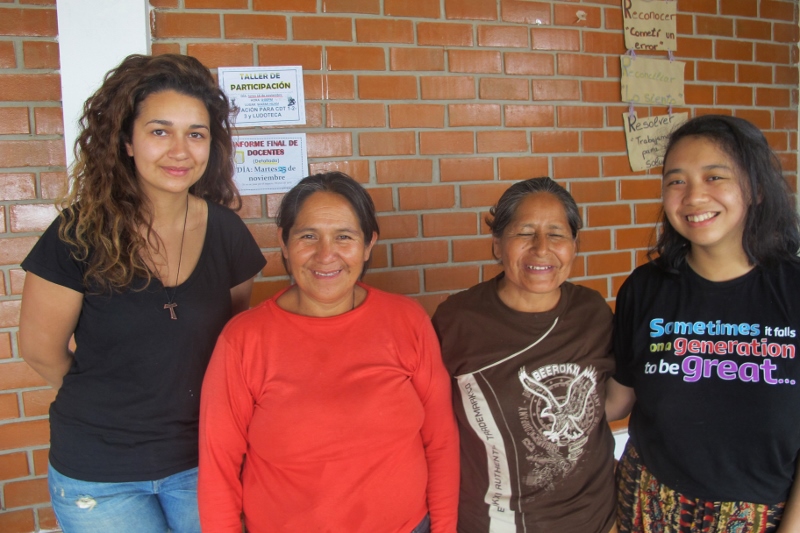 From working with the dynamic children of Warmi Huasi to meeting the inspirational residents of Lomas de Carabayllo, it has been a jam-packed first week of our journey. Though it's been quite an intense week, I feel so privileged to have been able to meet and learn from so many amazing people already. As cheesy as it sounds, I feel like I've met some of the real life super heroes of our time. These people have no special powers, no soothsaying abilities, and no fancy capes. This is what they do have: resilience, strength, and a kitchen at their fingertips.
These are the wonderful women of two of Lomas de Carabayllo's comedors. These communal kitchens provide a subsidised lunch to people who need it in the community—those who would struggle to afford hearty meals otherwise—from Monday to Friday. The staff members themselves are part of the same community and earn free meals through working at the comedor when they can.
Buy Food for a Family with CAFOD's World Gifts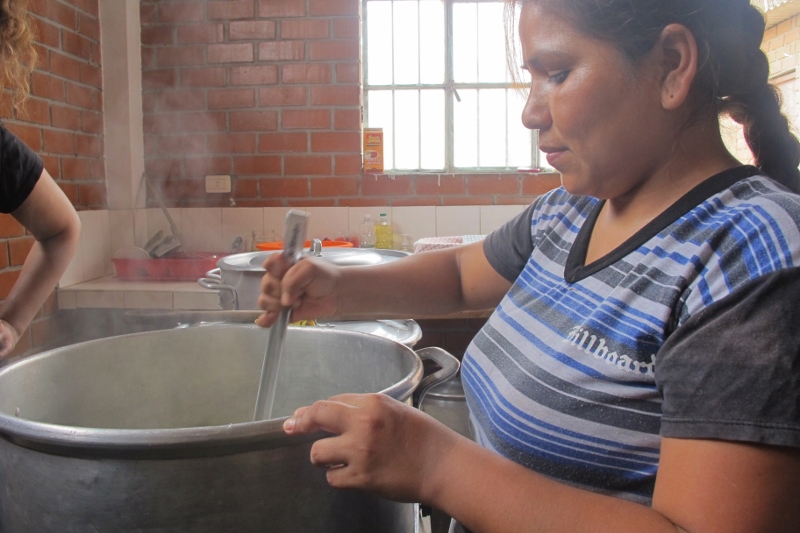 We had the wonderful opportunity to work with the women of one comedor to prepare lunch for about thirty members of the community. There were three dishes to prepare: rice, chicken stew, and a vegetable soup. It was no easy feat, even with three extra pairs of hands! You would be amazed at the amount of chopping, stirring, washing, and cleaning that had to be done within a timespan of two hours. For example, the water didn't come from a tap, it came from two big barrels: one for washing and one for cooking. Dirty water was collected in a container and then thrown out. I recall helping comedor staff Elisabeth lug the water outside at least half a dozen times!
It was tough work, but the women stayed cheerful and resilient with the aroma of seasoned food filling the air. There was a real community spirit. It was in everything said and done. The comedor even hosted one of CAFOD partners Warmi Huasi's holiday homework club for children who needed a little extra support in their education three days a week after lunch.
Not to mention, people who couldn't afford the subsidised lunch costs could sometimes still get their lunch meals from the comedor. One example was an elderly lady who was obviously very well-known at the comedor. She was welcomed with broad smiles and conversation, followed by generous helpings of food for her lunch meal, which she took away with her in small containers.
This experience really moved me. It was testimony that you don't need to be wealthy and influential to help marginalised communities. You just need to know the marginalised and know what it's like to be marginalised. Sometimes, that just means living simply—without all the wealth and the power and possessions—and standing with these communities in solidarity.
In the words of comedor staff Delores: "I don't know how to cook well but I like it when it tastes good, when people enjoy the food and go away happier."