Step into the Gap – reflections on the first week in Zimbabwe
Jason Sheehan and Joanna Knight are two of CAFOD's gap year volunteers. They've written about their experiences from their first week in Zimbabwe:
Jason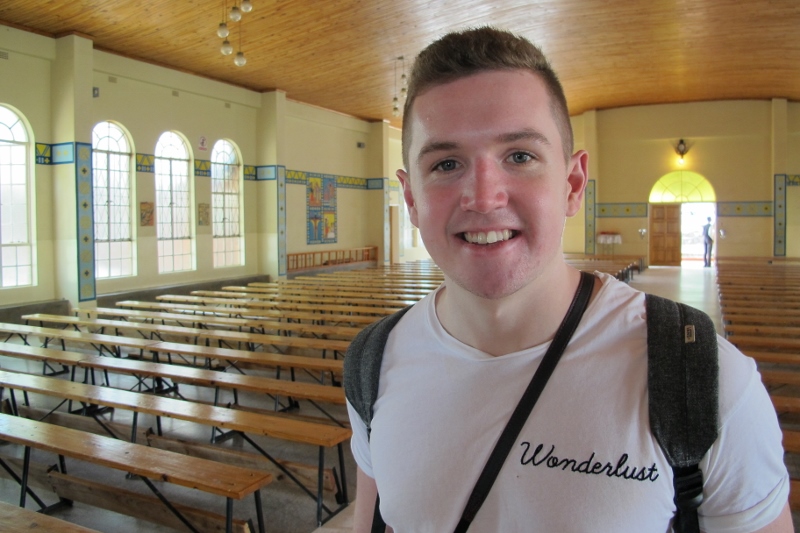 We're one week in to what's already been an amazing adventure and I've experienced so much. The best thing about this trip so far has been the opportunity to meet and talk with so many different people and about so many different issues.
One of the biggest talking points so far has been the drought that Zimbabwe and many other African countries are experiencing. The thing that stood out to me the most is that it's not just the farmers talking about the effects the drought has and will have on them; everyone is discussing it. I hear a lot about the effects of climate change at home but it wasn't until I witnessed the repercussions in person that it became real and – if I'm honest – quite frightening.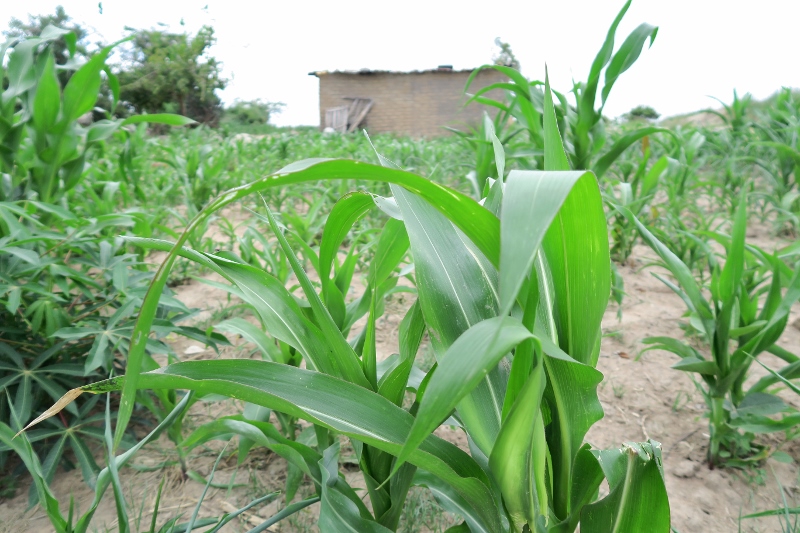 The staple crop here is maize and we see it growing wherever we go. The issue is that at this time of the year it should be at shoulder height but in a lot of areas it seems to be around knee level or high and withering, and that's due to the lack of rain. Speaking with people in their communities has brought to my attention the knock-on effects that could come from the lack of rain for their crops. I am here in Zimbabwe's rainy season and there is just no rain coming. I asked someone the question "What motivates you to keep going?" and their answer was simple: "Hope, the hope that it will get better". If we want this situation to change then it relies on everyone to be that change.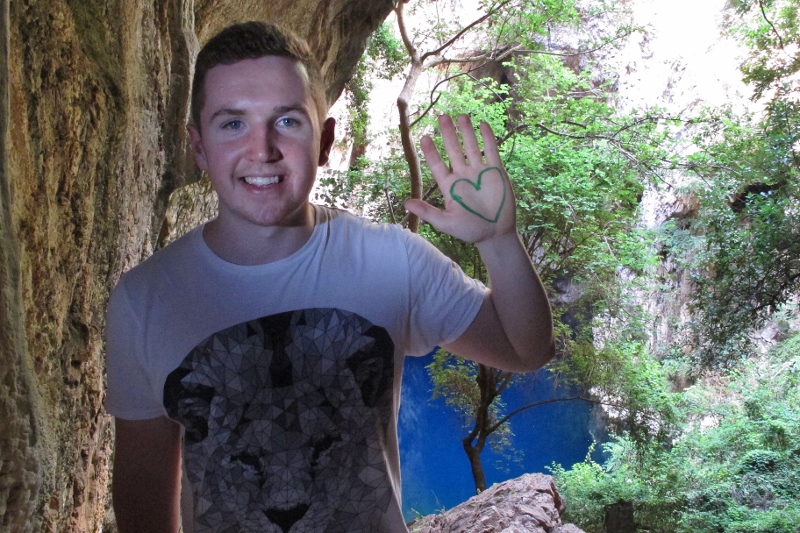 After having such a busy week we got the chance to have a day free for our own activities and we went and visited Chinhoyi Caves. A truly beautiful location and it made me realise how great our world is. After talking with so many people over the week about the state of climate change in our present world it wasn't until I looked up at the caves to see the answer to this staring me in the face, a love heart formed in the trees. We need to start showing love to our world, rather than just talking about it we need to act, I suppose our personal challenge is to find out how we can #showthelove.
Find out about Pope Francis's vision for our world
Joanna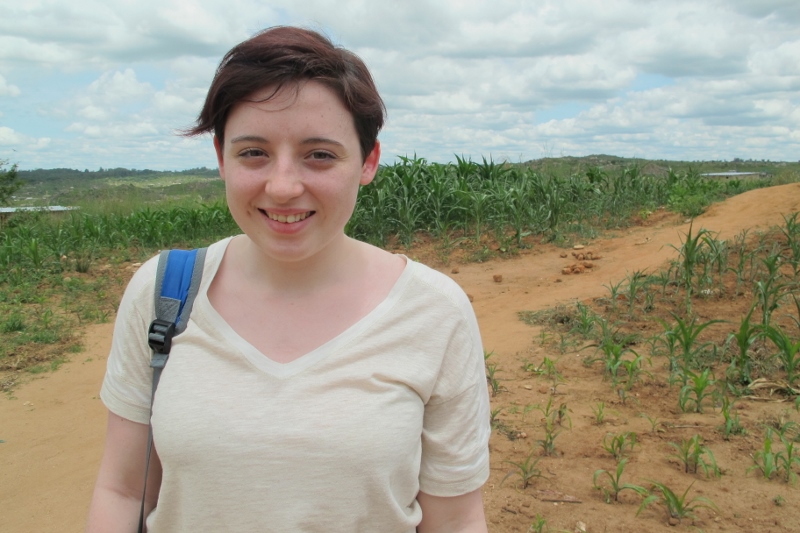 When I arrived in Zimbabwe, the first thing I thought was, "There's so much green, it's really beautiful." From the places I've been to so far, that statement still runs true. There are big beautiful trees with fruit and flowers growing on them in the horizon and fields of green crops on any patch of fertile land. I was overwhelmed by the beauty of the country.
As we began visiting the partners, Mavambo and Mashambanzou, I began to realise that behind the beauty was a not-so-hidden problem. Although we were driving past crops growing maize corn, I began to realise they were much shorter than what I imagined they should be. When I asked about this, the response I was given was that the rains haven't come this year yet so nothing can grow. Someone who has lived in Zimbabwe for 60 years said: "It is the worst I've ever known it to be."
Buy drought resistant crops from CAFOD's World Gifts
My naïve thinking led me to believe that you could only have greenery if you had water. I was clearly wrong. The air is so dry, along with the ground too. Dirt ridden roads have huge cracks in them because there is no moisture to hold them together anymore, and as the car rides over it a trail of dust is left behind. Yet on the sides of these roads are green crops, but they aren't growing properly. These crops provide a harvest, which is then sold in the market. The money is then used to buy food, medication or school fees, and this then means that the family is healthy and educated. These are some basic human rights.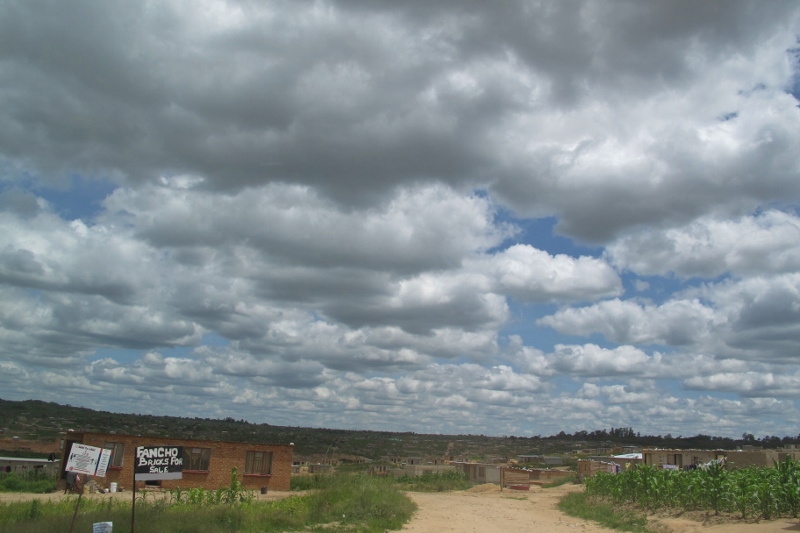 In the skies there are masses of clouds, some of them are even dense and dark. I keep expecting them to open up and rain to start falling but it never happens. We have damaged our common home so much that it is only now that we are seeing and feeling the effects as a family.