Step into the Gap Peru – Advocacy at the local level
Alice and Michelle are currently in Peru, visiting communities CAFOD works with as part of the Step into the Gap programme. This is their first blog about their stay and some of the people they have spent time with so far.
Luz first came into contact with CAFOD partner Warmi Huasi as a mother when they were running a child nutrition programme. Now she works for Warmi Huasi and continues to support parents and children to live with dignity, know their rights, and be treated fairly.
Michelle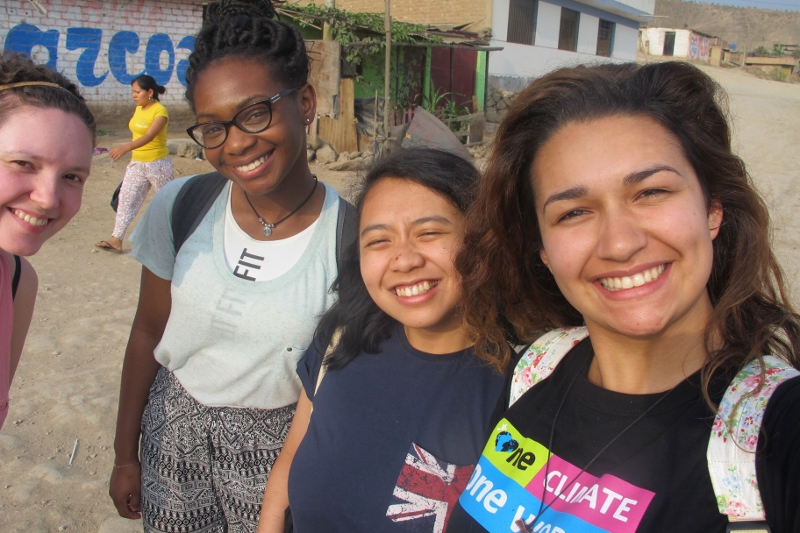 It was so impromptu. I can't even remember what we were talking to Luz about before. But then she started to tell us about the time she found out that a school in her area was mistreating its students. Luz wanted to campaign for a better learning environment for the students so she asked others for their help and support. At first, they were worried about the consequences and didn't want anything to do with it – but with a little bit of encouragement, the campaign began.
The women in the community did anything they could to raise awareness of what was going on and, ultimately, pressure the school into changing their ways. Sit-ins inside the school… filing legal, formal complaints with a lawyer by their side… they even went to the press. The women in the community found various ways to speak out about the things happening in their community, to their children.
After four years of threats, abuse and corruption, the community finally got what they needed. A safe learning environment for the children, together with a new director who was eager to work closely with Warmi Huasi and change things.
Buy a school starter pack from CAFOD's World Gifts
Hearing about these women and their passion and determination was really powerful. I feel like I came away with a fresh outlook on what it is to be an advocate for something. Hashtags on Twitter and signing petitions are important when it comes to raising awareness of issues but it's also about coming together as a group of people, unified by the same goals. It's creating spaces where people are listened to and supported. It's knowing that you deserve to be treated as a human being, with the dignity and respect in which God created you… and demanding nothing less. And finally, it's about hope. Luz and the women wouldn't have been able to endure four years of that hardship if they didn't have the hope that, somehow, things would change.
It was a pretty intense day, there was so much to take in! We still had just enough energy to go on to the rooftops and admire the view – a decision I was pretty happy with.
Want to see CAFOD's work overseas? Apply to Step into the Gap
Alice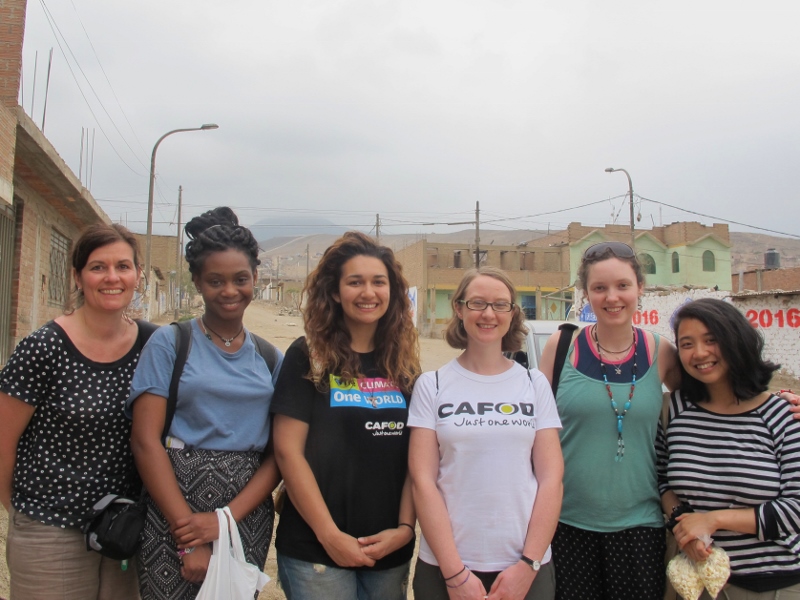 The generosity of the people here in Lomas de Carabayllo, which is a poor, dusty area on the hillsides on the northern outskirts of Lima, and what little they have is something that really stands out. It's really backing up something I'm learning quickly: development, especially sustainable development, really is a world-wide thing that needs to take place in the global North as well as in the global South.
Another thing that is deepening this idea is the way children, through our partner Warmi Huasi, are encouraged to get involved in advocacy and standing up for their own rights. They're ahead of the UK if you ask me!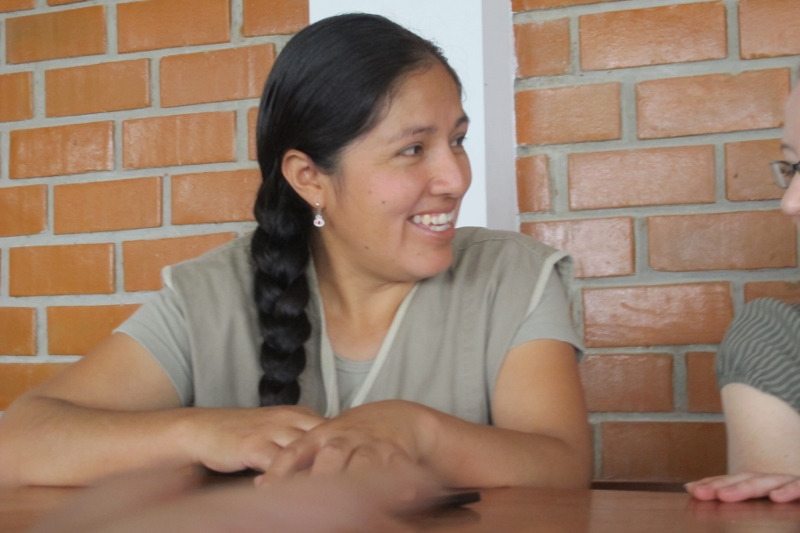 More sobering though, is the corrupt nature of hierarchy, violence among families, and climate change. These really pose challenges for the people of Lima and Lomas de Carabayllo. It's quite moving to see the passion and resilience of the people to make change happen. One example is Luz, who, along with other mothers and Warmi Huasi, campaigned for the improvement of treatment of children at the local school. Facing threats from the school staff at the time and propaganda against Luz and the other women helping, they continued to go through the gruelling paperwork to eventually get a new school director and improve things dramatically. Luz said she could have moved her own children from that school but the fight was for the community.
She, and the women we have met, are truly inspiring.