Step into the Gap Peru – Water is a precious commodity
Bea Findley, one of CAFOD's gap year volunteers, has written about how water shortages are affecting communities in Peru: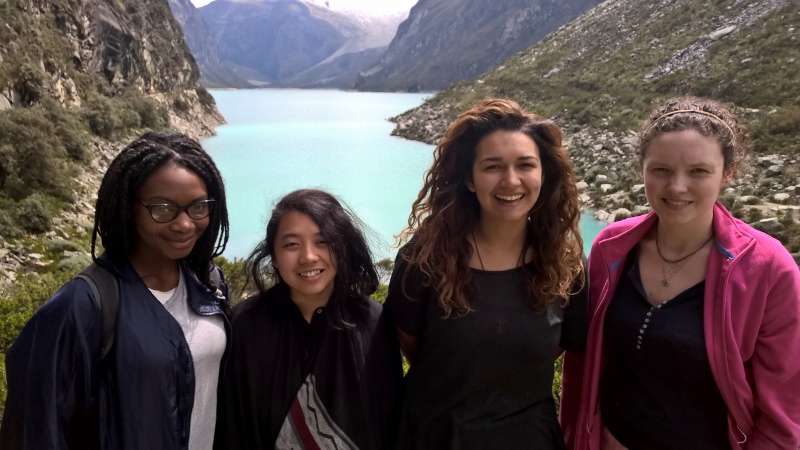 We are about half way through our time in Peru now and I can't believe it! It's all happening so fast – I wish I could slow it down! I had a great week last week with partners on the outskirts of Lima and this week, we're amongst the mountains.
We've been spending time with CAFOD partner CEAS, which is a social action commission of the Peruvian Bishops' Conference.
CEAS' work in Ancash is about fair water distribution and empowering the local community. All the water sustaining this region is from Lake Parón – an incredible natural resource high in the mountains. Streams and rivers flow down the mountains from the lake to all of the communities and families. Lake Parón sits beneath glaciers. As they melt and the rain falls, the lake fills and sends water to the communities.
Read more about communities in Peru facing water shortages
However, many people have recognised the brilliance of this natural resource and everybody wants a slice. A hydro-electric company and a mining company want to use the water. This threatens the quantity and the quality of the water that goes to the communities. CEAS empower the local people and give them a voice so they can stand up for themselves and what they need.
CEAS and the local people are very alarmed and scared by the rate at which the glacier is melting. The climate is getting hotter all the time and, if the glacier totally melts, Lake Parón will dry up and the people will be left without water.
Bring the gift of water to a family
I was lucky enough to spend yesterday with a local family joining in with their daily tasks. Their home was built close to a stream of water coming from Lake Parón and they used the stream for everything: cooking, cleaning, washing, drinking, and watering their crops. They rely solely on the water from the lake to sustain themselves – but the water is going to run out. When the lake dries up they will be left with absolutely nothing.
The saddest thing for me though is that it's not their fault. They live very simply, only taking what they need. They have had absolutely no contribution to the pollution and climate change that threatens them in the future.
On Monday, we visited a farmer called Nilo. He was very passionate and I was incredibly moved and inspired by him. When we arrived, he expressed how good it was to meet people with similar concerns about the world. He is very thankful and complimentary of CEAS and says that before they got involved, people would fight over the water. CEAS helped get them organised, and gave them training and united the people. They've made sure things are fair.
Nilo speaks profoundly about our world. He says: "It's all of humanity's task to look after the Earth" and "water is life". When I ask him what he'd like to say to young people in England and Wales, he says: "tell them don't be selfish, consider future generations, there's only one world". I feel humbled and in awe of how thoughtful, honest and aware Nilo is. It strikes me how similar his message is to that of Pope Francis in Laudato Si' – to not be selfish and wasteful but to take responsibility for our common home.
Respond to Pope Francis's call to action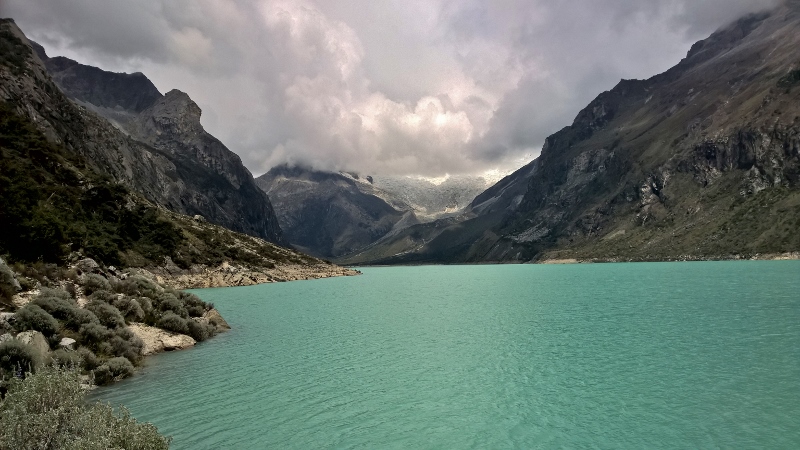 In England, it's hard to believe there is a shortage of water in the world. The toilet will always flush and the tap will always work. We are told to save water, yet look out the window and see rain pour down. Whilst it may be difficult to understand coming from a British climate that water is precious, it's so important to stand in solidarity with people around the world who are in need of water. One of the corporal works of mercy is to 'give drink to the thirsty', and Pope Francis call us to do that in this Jubilee Year of Mercy. Therefore, when I return to England, I'll be making a real effort to not be selfish, to cut back on how much I use and waste. Constantly reminding myself that natural resources like water are precious commodities that must be shared more equally.