Step into the Gap Zimbabwe – Love is an Open Door of Mercy
Danielle Storey is one of CAFOD's gap year volunteers. Here she writes about how the work of our partners in Zimbabwe is one way of showing the mercy Pope Francis has called for in this holy year: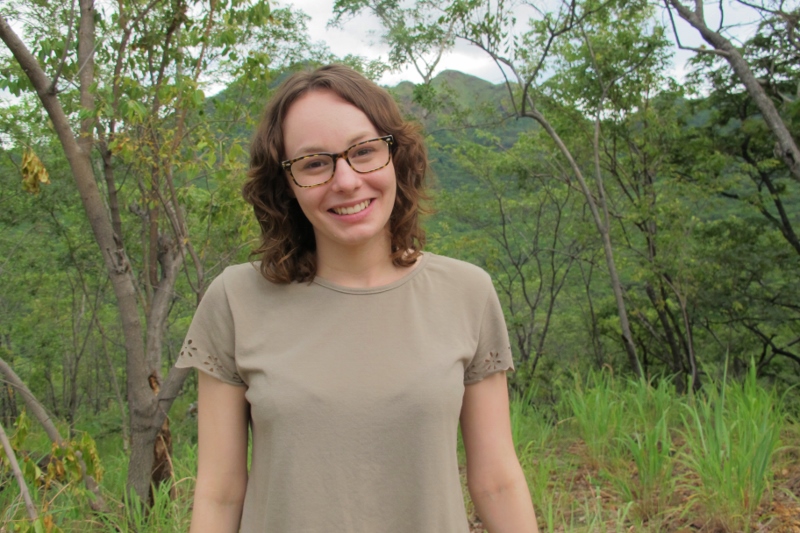 We've learnt so much after just two weeks spent in Zimbabwe that no book could have ever taught us. The people we've met so far are just amazing. With the help of CAFOD partners and their inspirational volunteers we have witnessed the true loving mercy of God in action; as the local priest said in his homily this week, the work of God is alive and active.
As Pope Francis has announced this year as the Year of Mercy, we are encouraged as a worldwide family to have compassion and share our love unconditionally with our sisters and brothers, no matter how hard that may be: "let the Church always be a place of mercy and hope, where everyone is welcomed, loved and forgiven". The volunteers here put their all into helping children who have been orphaned and people who are living with disabilities, sickness, or are disadvantaged, all the while struggling themselves to earn money and feed their own families. They do it because they have love to share, they open their hearts to others because there are no labels in the eyes of God – we are all equal and everyone deserves that love. As one of the Shamware Dzedu, the friends of Mavambo, said, "Volunteers want to give everything; song, heart, power."
Volunteer on your gap year with CAFOD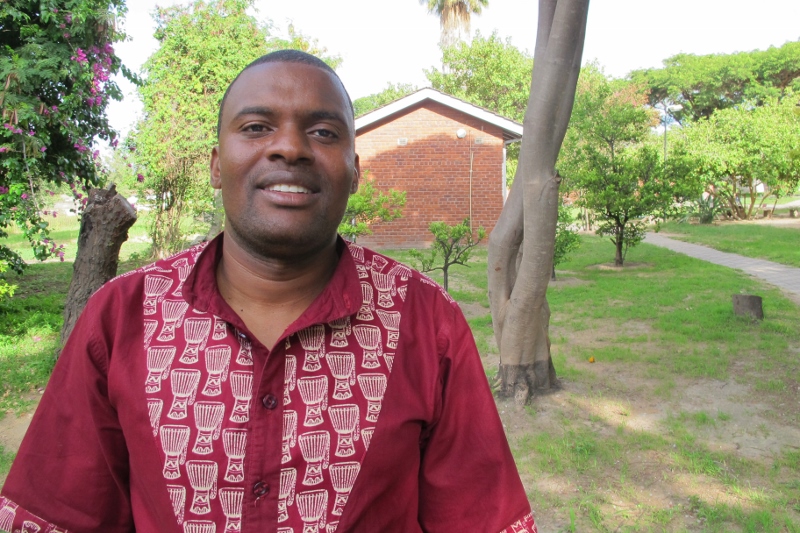 Appearing in churches all over the world are Doors of Mercy as a way of the Church welcoming people of all faiths and none, whatever their background. But as we've learnt in Zimbabwe these aren't just physical doors. It's our duty as Christians to love our neighbours as Jesus loved us (John 13:34). We have the opportunity to share the love we have with our brothers and sisters around the world, but as well with those around us. When we asked Bertie, one of the development workers at CAFOD partner Mashambanzou, why he does what he does, he said: "One should always aim to make a difference in others' lives, even if that difference is only small." We have the power to make a difference in the world by opening our hearts to others, through the most natural of human abilities: love.
We witnessed this love so perfectly as we visited CAFOD partner St Albert's Mission Hospital this week, and something I won't forget easily was our visit to see one of their CHBC (Community Home Based Care) projects in action – a rehabilitation and life skills centre started for children and young people in their communities who have disabilities. It is one of many projects taking place among CAFOD partners in Zimbabwe as part of their Putting Children First programme. We were welcomed by wonderful harmonies and the children dancing with pure joy. It was a beautiful sight I will never forget, summing up the safe and happy environment the centre has created for those most vulnerable in the community.
They explained the shocking situation evident in so many communities. There is sadly a poor understanding of disabilities in communities due to lack of education. As a result a stigma has built up and so many children born with disabilities aren't accepted and are hidden away by their parents, never seen, and so don't have the opportunity to receive their basic rights, to make friends, to have an education, to reach their full God-given potential. Their lives have been taken away from them.
The centre employs volunteers as caregivers who aim to fight the stigma in communities by raising awareness, and provide the children and young people with opportunities to thrive. Their motto is "Disability does not mean inability". It is at the centre where the children and young people are given back their dignity, are able to develop life skills like basic literacy and numeracy, as well as practical skills like poultry farming to use in their community. It empowers them so they can become independent, self-sustainable and recognised fully as valuable members of their community. What struck me is how the caregivers give so much love and never lose hope for what they can achieve. Each one of them in a way, through the love they share, represents a Door of Mercy. Imagine a world in which every single orphaned or vulnerable child has access to such a door.
Raise money in your school or local parish and make a child smile!
Kiversow, the inspirational founder of the rehabilitation centre, for me summed up why it's important to show mercy: "People have to be loved, people have to be accepted as human beings, we are all equal." The ultimate message of the Year of Mercy is simple. We all have so much to give, so open your Door of Mercy and share the love you have to give. Be witnesses of Christ's mercy. Together we can change the world.