Step into the Gap Zimbabwe – living as a child with a disability
Katy Lowrey, one of our gap year volunteers in Zimbabwe, has written about how CAFOD is helping children living with disabilities: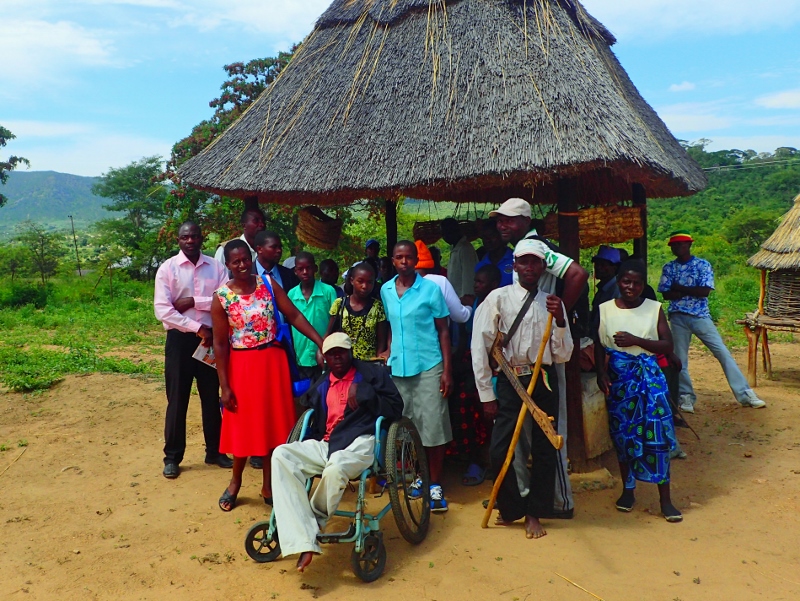 Zimbabwe is a beautiful country with beautiful people. Everyone we have met over the past two weeks have been amazing, friendly and kind to those around them. We met these people at the previous partners we visited, Mavambo and Mashambanzou, and now also at St Albert's, where we have been staying during the week.
The Chitemamuswe Rehabilitation Centre for children
On the second day of our stay with St Albert's we visited the Chitemamuswe Rehabilitation Centre. This centre is for children, from babies to 19-year-olds, and is a place for those with disabilities to come and feel accepted and part of a community as some of their own communities may have rejected them due to their disability. The centre was set up by Mathew Chitemamuswe in 2013 to help people living with disabilities and with HIV and AIDS.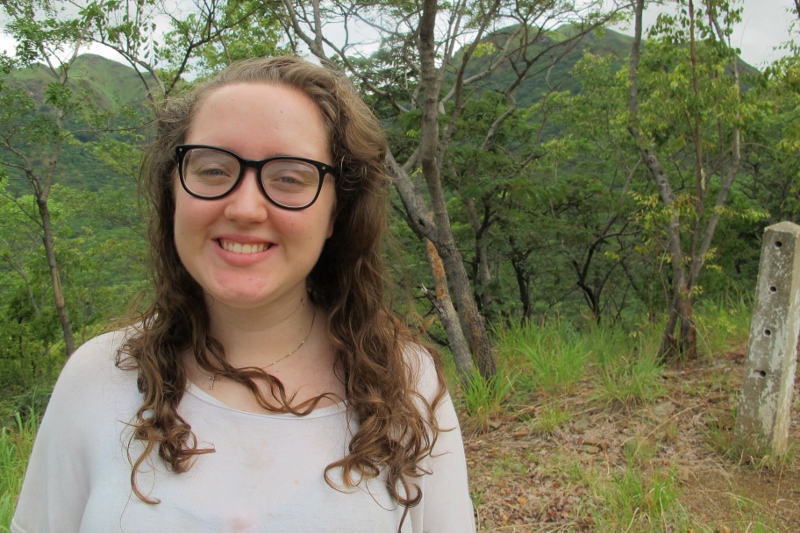 The centre's work is split into three age groups. Mrs Savah runs the youngest age group, with the main aim to prepare the young children for when they start school, as they need to know how to cope with their disability without the technology or accessories that are available elsewhere.
Buy a School Starter Pack from CAFOD's World Gifts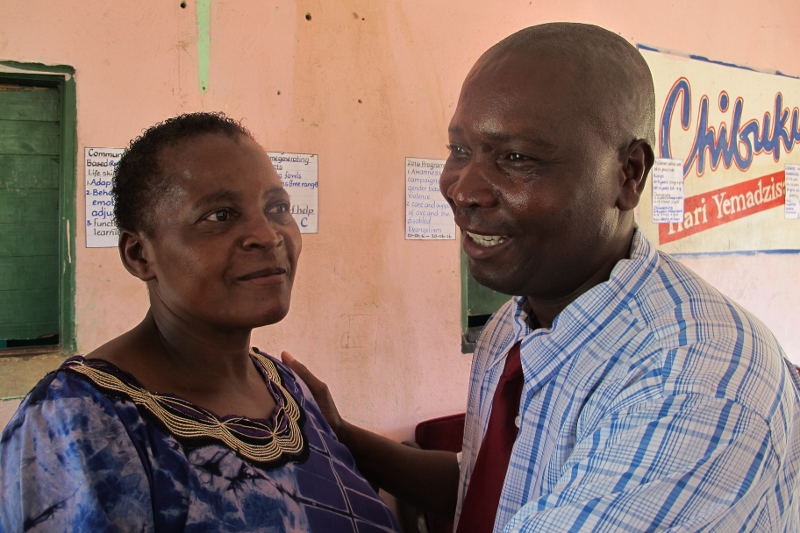 Mrs Savah pointed out that a small child standing next to her was severely short sighted. When he starts school he will be unable to read. She explained that this could be solved if his family could afford glasses or if the schools could provide some braille for the child so that he can learn to read. Similarly, she indicated a child at the back of the group who was facing away from the group and tracing an image on the wall, and told me that the boy was extremely hard of hearing and so would struggle to learn unless he had access to a hearing aid or a teacher who knows sign language.
What is a disability?
As Mrs Savah went round the group introducing everyone and telling me their disability I realised that some things they classed as a disability were things that I had never really considered a disability before. I understood that if people in the UK with these conditions didn't receive treatment it can hinder tasks but there are ways to help and overcome the barriers caused by the disability. For example, as someone who wears glasses I know that without my glasses I cannot see anything but a blur of colours, but I've never felt hindered by my eyesight as I've worn glasses since starting school. Yet being told that the children at St. Albert's will face huge struggles is something that I had never thought of in connection to something that in the UK can be easily fixed. Mrs Savah said that glasses, hearing aids and braille pages are just too expensive for families or schools to afford.
The 5-10 group is also run by Mrs Savah. This group is made up of pupils who share the same problems as the youngest children, but these children are coping with their disabilities and finding their best way to learn and cope whilst at school. Mrs Savah said: "Most of the children need personal attention but finance is a big problem for schools as they cannot afford extra staff or equipment. Some schools only have one textbook for one class so how can they afford a separate book that may be done in braille that no one understands? Looking towards the future we are hoping that we will be able to get specialists to work with the children as we want to create a plan to cater for our children in a way that will best support them. We want this to include being able to teach the children who need it braille, and then sign language to all the children so that they can all communicate with each other no matter what their disability is."
Disability does not mean inability
The 11-18 group focus on running projects to help develop life skills that are transferable for when they are no longer at the centre. The leader of that group said: "The main aim is to develop their skills so that when they leave they can be able to provide for themselves. I constantly emphasise our motto – disability does not mean inability – so that they know what is expected. It also gives them confidence in themselves to carry out the projects.
"Each person within the group is allocated different duties each day so that they can learn all aspects of the project and the work that they are doing. The main project is looking after the roadrunners and chickens. The group designed and built the coop and run where the birds stay by using local materials, and they sell the eggs to generate an income to purchase feed and other things the centre may need."
What I learned on my gap year project
From this project I have learned that chickens are not just for food or creating a profit but for learning essential skills that these young people can now use in their daily lives.
At the rehabilitation centre I was exposed to the difficulties that some children and adults throughout Zimbabwe are facing, but I have seen the great work that our partners are doing with support from CAFOD. It is inspiring to see the work that the centre and St Albert's are doing together to help these children as not only are they working within the centre to build confidence and life skills but they also work outside, within schools, communities and churches to eradicate prejudice against people living with disabilities.
Read more about CAFOD's gap year and apply to join Step into the Gap