Step into the Gap – Empowering women in Peru
Michelle Udoh, one of CAFOD's gap year volunteers in Peru, has written about the impact of meeting women supported by our partner, Solidaridad: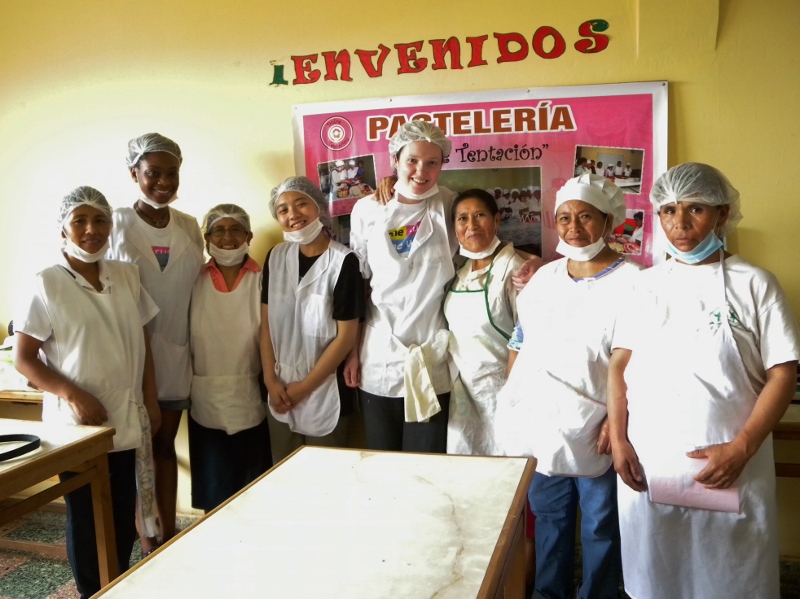 CAFOD has worked with the NGO Solidaridad since 1997. It promotes women's empowerment, especially women living in poverty. In Lima, Solidaridad works in Lomas de Carabayllo. Their work has always been about the women, about their self-esteem, about knowing what your rights are and being able to exercise them. Through workshops, Solidaridad has trained many women in skills such as cooking, pastry making, sewing, and hairdressing, with the hope that they will be able to gain financial independence.
Learn about CAFOD's gender work
When we went to visit Sweet Temptations, the baking company that was set up by some of the women Solidaridad supports, we spent a day in the life of the women who work there: helping them bake, selling their pastries, and listening to the stories that they eagerly wanted to share.
I met María, who is one of the women Solidaridad supports. Later on that day, we went outside, and walked around the square, helping her to sell orange cake and empanadas. It was definitely more challenging than I thought it would be.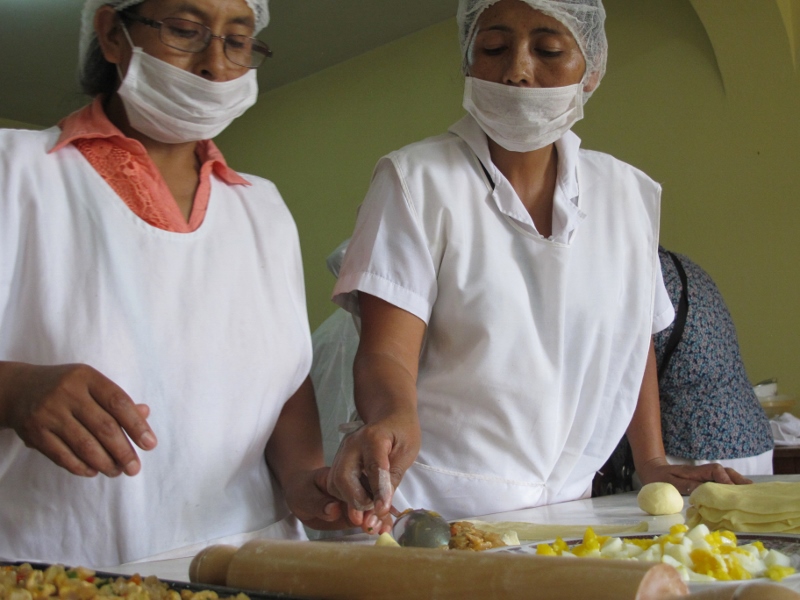 It was hard to not feel frustrated whenever María's "empanada?" or "keke de naranja?" was met with nothing but disregard. When people ignored María, they ignored the woman who spends hours baking pastries and perfecting her recipes. When they ignored María, they ignored the woman who spends time selling her products in the hot summer sun. When they ignored María, they ignored the woman who gets up every morning to go through this all over again.
See how CAFOD is working for equality for women and men
Looking back, one of the main reasons I probably felt so annoyed was because I saw myself in these people. How many times has someone come up to me in the city centre, trying to do their job, but I just looked through them because I thought they weren't worth my time? How many times have I completely disregarded a person just trying to make a living for themselves? As a Christian, I believe that everyone is made in the image of likeness of God. But do I treat everybody as if they were?
Earlier in the week, Bea spotted a poster that said: "No one is too rich to need a smile and no one is too poor to give one." And that statement was so relevant today. No matter who you are or where you come from, you are capable of giving someone the respect and acknowledgement that they deserve. Whether it's in the form of a smile or maybe just a polite "no, thank you".
It wasn't all doom and gloom though, we later found out that María managed to sell all her pastries! I'm glad that I had the opportunity to experience the work that Solidaridad is doing with women like María.