Step into the Gap Peru – Working together 
Alice Bowers reflects on the final few days spent in Peru by the Step into the Gap volunteers: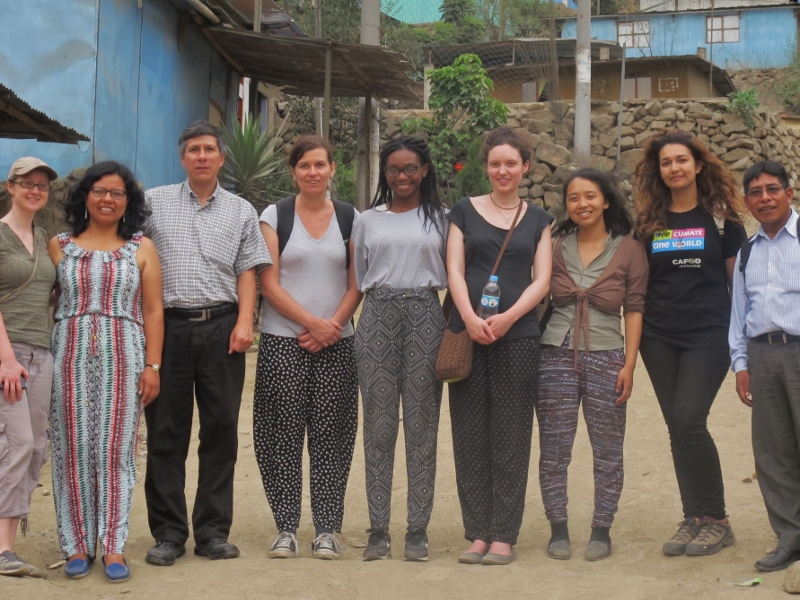 Our final days here in Peru have been spent with CAFOD partners EDUCA and IES who work on helping young people start businesses and to understand and counteract violence, amongst other things. It has been so nice to see first-hand the work of our partners. These two are no exception with the hope they offer for the future of Peru and the successes of the projects they run. They are constantly changing and adapting to the needs that arise for the people they work with. They are so grateful to CAFOD and its supporters.
"Salir adelante" is a phrase that has been used predominantly in these three weeks. It means "to move forward". This has been something striking about people here in Peru, and the work that CAFOD's partners are doing through the backing of supporters. People gain real satisfaction from working towards that goal. It has been seen in young people standing up for their rights and against violence, right through to the older generations working in collaboration, partly for company but also to take action together.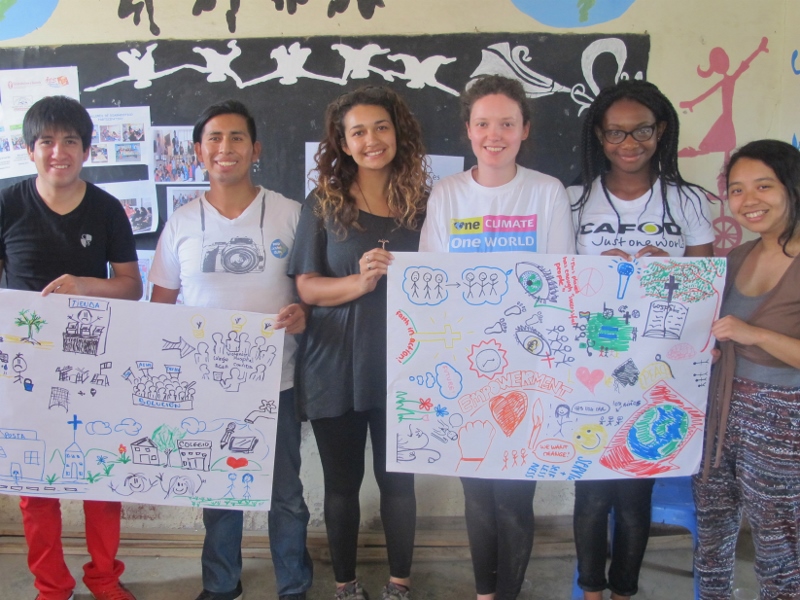 We have been with IES, who are coordinating an advocacy project that works with young people in Villa El Salvador and San Juan de Lurigancho, and children and women from Lomas de Carabayllo. We spent a day with Efrain, Joel and Eduard, three young adult volunteers from Villa El Salvador who are part of the working group for this project. We met in a space where children and young people can go and read and be creative. They have painted murals everywhere about the actions they take and the social issues they come across, including female empowerment and conflicts over water. Efrain, Joel and Eduard were very passionate about the voluntary work they do, and they were knowledgeable and inquisitive about our stories. We had a chance to swap experiences and hear how they go about advocacy through lobbying and working with young people. It was lovely to see and hear about young people working with other young people on issues which are obviously so important to them.
Apply to volunteer with CAFOD during your gap year
All in all it has been a real privilege seeing, learning from and working with people here. We have been welcomed into people's homes and seen sides of Peru that not many get to see. The time here has made us all very proud to be spending this year with CAFOD, seeing the importance of the work CAFOD's partners do and the encouragement this really gives people. In the words of Diana, one of the psychologists we met today with IES, when asked about her hopes for the future, she said: "working together".