Step into the Gap – Volunteering in Zimbabwe
Jason Sheehan talks about how he has been inspired by the people volunteering with CAFOD partners who he met in Zimbabwe: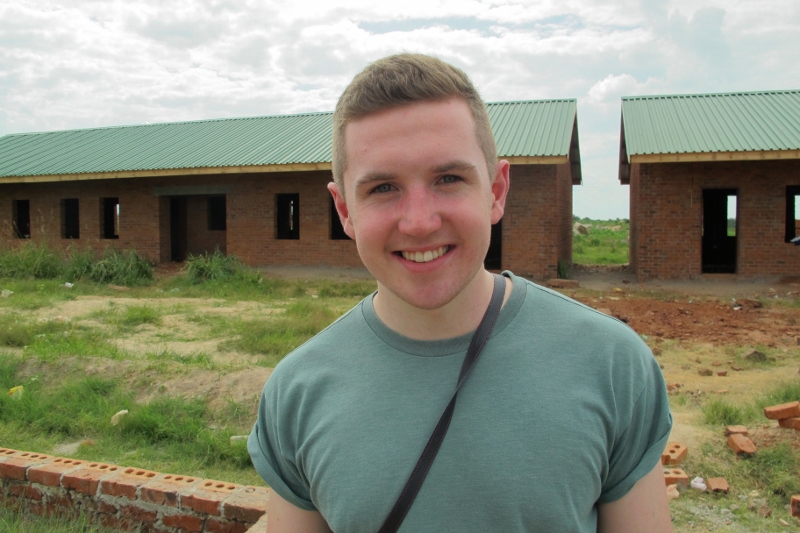 I sometimes get asked why it is that I'm volunteering a year of my life and at first I struggled to answer that question. But with the privilege I have had to meet volunteers across the world here in Zimbabwe it has shown me that to volunteer is a true act of love. The one thing that has been a constant throughout all the partners we have met with is that the incredible work going on each day couldn't be done without people in the communities volunteering their time, knowledge and abilities.
We met with 'Mavambo' whose name carries a strong message. Mavambo translates to 'The Beginning', as their aim is to give disadvantaged and vulnerable children a beginning in life.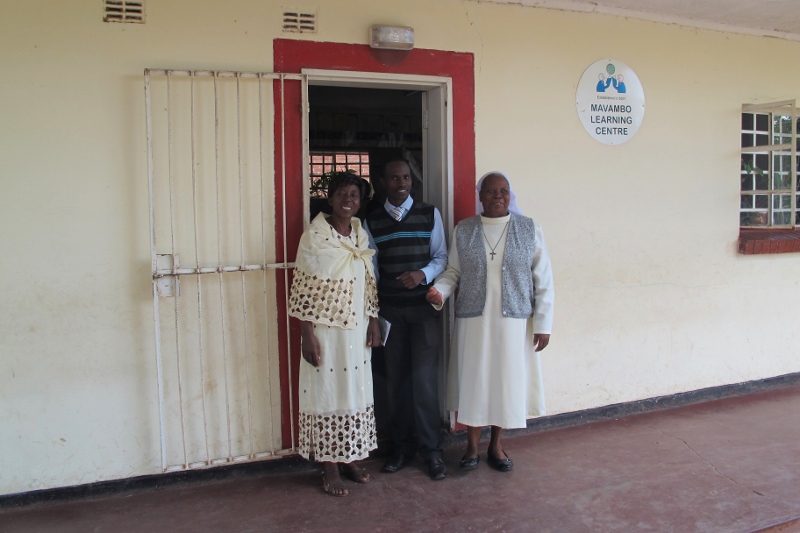 Mavambo does this in many different ways: by providing children with their right to education, counselling, support and also setting up their Child Advisory Board. The CAB is formed of ten children aged between 12-17 from various areas around their community with the hope of achieving a healthy, self-sustaining community for all children. These children volunteer their time to discuss issues from within their community and work towards change. We had the privilege of sitting in on their first meeting of 2016 which gave us a great opportunity to find out more. Their role was explained perfectly by Patience as she told us: "We bring up issues affecting children in the community, we also teach peers about their responsibilities and rights so that they know. The children know we're gentle and want to help them." They are provided with training and support through Mavambo to grow as young leaders. There was a real sense of passion to make a change within their community. When asked why this CAB is so effective, Melissa told us: "We are the eyes and ears of Mavambo, we see what's going on in the community."
Donate to the CAFOD Lent appeal
Mavambo works in partnership with lots of volunteers from within the community who go by the name of the Shamware Dzedu, meaning 'Our Friends'. The Shamware Dzedu work like the CAB as they are out, putting the needs of the community before their own and working towards a safer community free of abuse. Why the need for the Shamware Dzedu? We were told: "Children need love, we saw the issues affecting our community and acted upon it."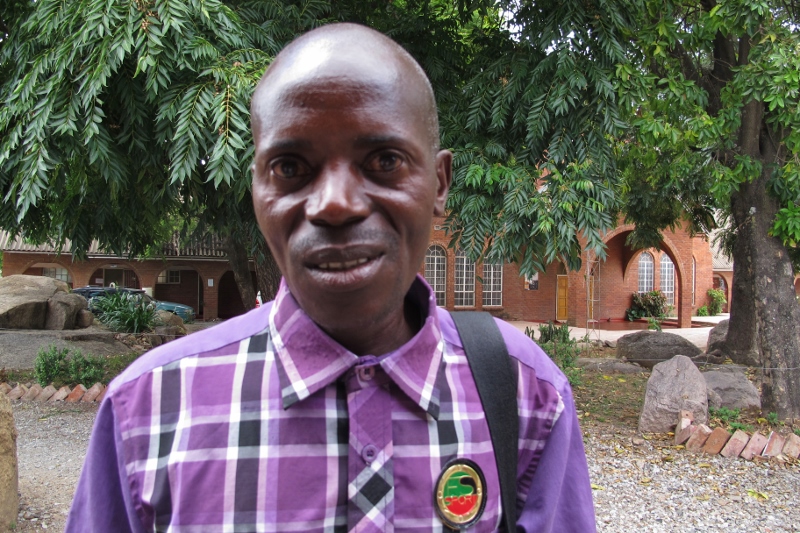 I spoke with Martin, a member of the Shamware Dzedu, to find out what message he shares with the people he meets out in the community. "It is very important to show respect to the people you meet. As a volunteer and friend you have to be in a position where the people can be free with you if they have problems." A lot of the work done by the Shamware Dzedu comes down to education, whether that be educating people on their rights and responsibilities, projects to support themselves or knowledge of HIV & AIDS. Martin told me this was because "You have to learn the most important things in life before you ruin your life." The volunteers show a real sense of care for each individual person and a real sign of selflessness, especially in this Year of Mercy.
The one thing that stood out for me was the sheer distance these volunteers cover checking up on families and the children and often with a lack of transport to get them from A to B. I was interested as to why, in an economy where the unemployment rate is on the rise, such inspiring people were so happy to volunteer and give their time for no monetary reward. The response I received was one attached with their faith. Christians are told to be loving and caring and that's what led them to be a volunteer, a motivating message for me to take forward into my Step into the Gap year volunteering with CAFOD.