Youth leaders: messages of hope for refugees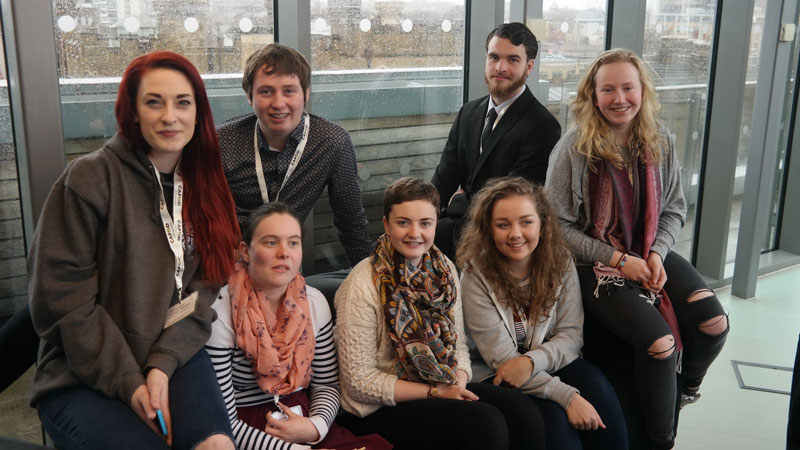 Sarah Burrows from CAFOD's Youth team describes how young people have been writing messages of love and hope for refugees .
CAFOD ambassadors from retreat and outreach teams have spent the past few months reflecting on the refugee crisis, responding by raising awareness and gathering messages of hope and love for refugees from the young people they work with. At the beginning of March the group came down to London to bring their messages to Parliament, and speak to their MPs about the refugee crisis. The day before, we had the chance to gather together, halfway through Lent, to reflect on the fact that refugees are such a huge part of the Year of Mercy, they are "brothers and sisters to be welcomed, respected and loved." (Pope Francis, 2014)
We heard several stories of refugees throughout the day, as well as having the opportunity to listen to Zarlasht, a refugee who fled Afghanistan with her family twenty years ago, and Muhamed, her Syrian friend who works with refugees on the border of Turkey. Zarlasht's words still ring loud and clear: "No one chooses to leave their own home. It's a last resort."
Write a message of hope for refugees today
One particular story which really stood out to us was of two women who fled Syria five years ago, and have been living in a refugee camp in Lebanon ever since. Their only clothes are the ones they were wearing when they fled five years ago, and still wear to this day.
Another powerful story was that of Alaa, a thirteen year old girl who chooses to spend her weekends doing her "favourite thing" – giving out blankets and clothes to other refugees like herself. She explains that she wants to do this "because I have suffered. I have been in this situation and I don't want others to suffer."
Find resources to explore the refugee crisis with young people
Hearing about Alaa's acts of mercy, and the stories from the camps in Lebanon made me think again about the continuing refugee debate in our country, and the manner in which it's often portrayed in the media. Are we clothing this issue with dignity and compassion? Are we showing the mercy that's being asked of us?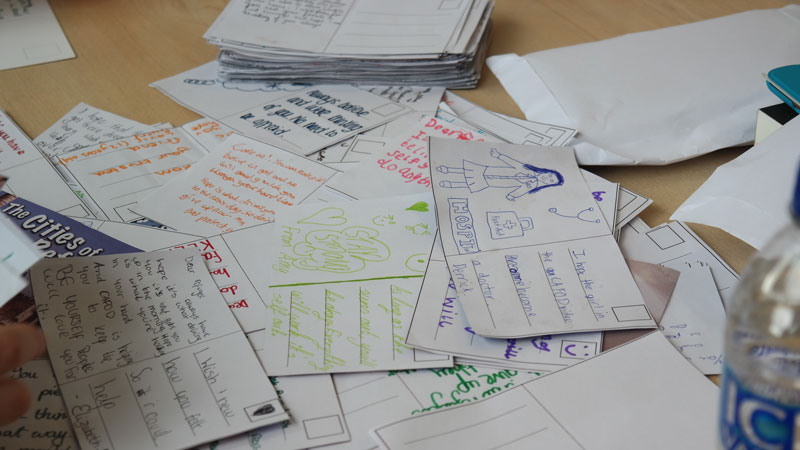 The messages of hope and love collected from young people across the country by CAFOD ambassadors were certainly full of mercy and compassion. And after hearing from the group of ambassadors in Parliament about the work they've done with young people on the refugee crisis, one of the MPs spoke at a debate in the House of Commons the following week, asking for "the language of compassion" to be introduced to the refugee debate.
Use our pilgrimage resources to pray for refugees
My gesture of mercy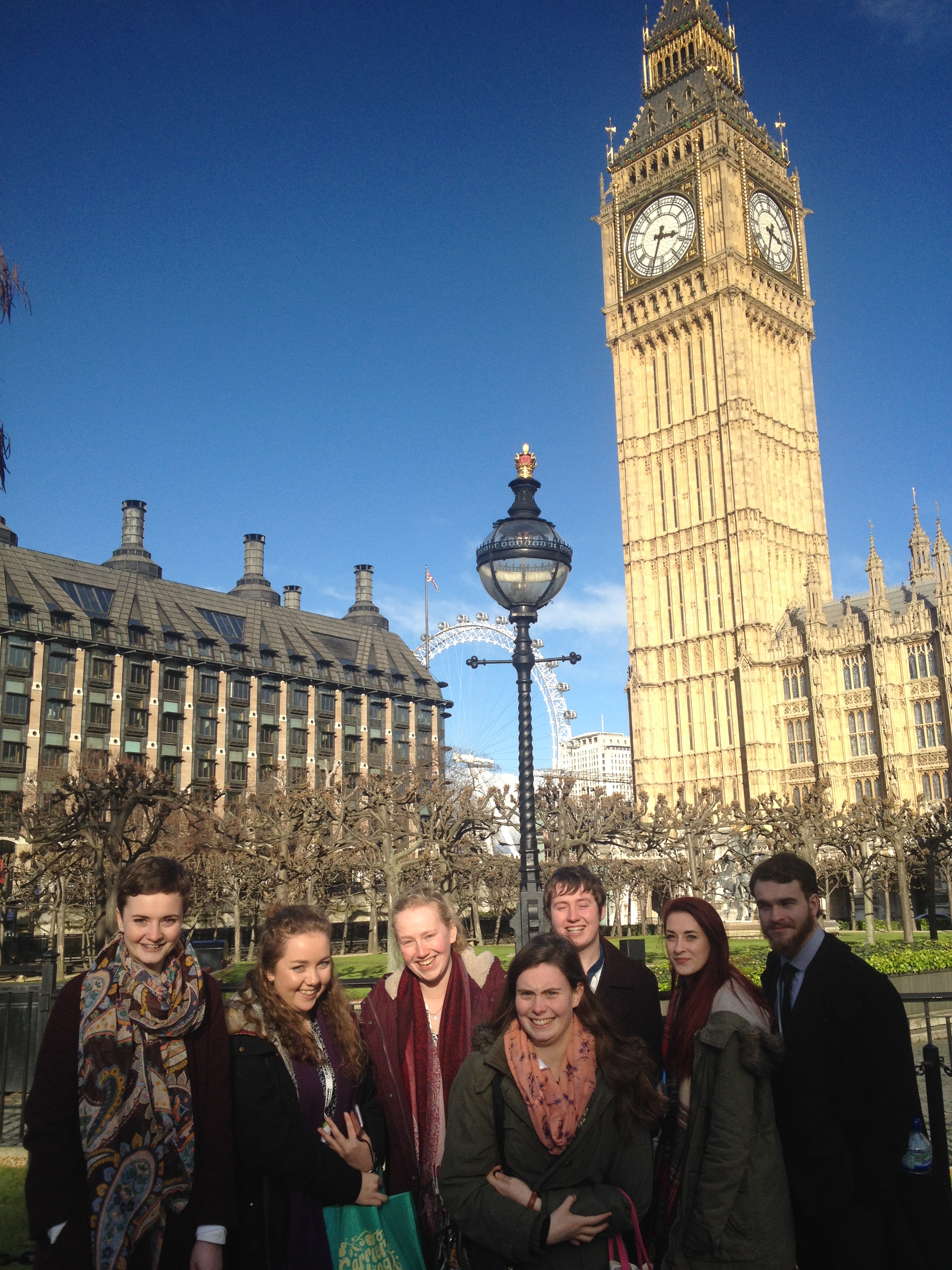 Despite not being a big shopper, I still have far more clothes than I actually need or wear. During Lent I had a clear-out of my clothes, adding an item a day to the bag in our hall waiting to go to the charity shop. I'll try to remember the thousands of refugees who have fled their homes in just the clothes they were wearing at the time, having to leave not only clothes behind, but most of their possessions, and often family members too.
The refugees' powerful stories will also remind me to give thanks for the clothes (and food, and shelter, and safety) that I do have, and the fact that so many people fleeing conflict and persecution do not get to choose which clothes to take and which to leave behind, like I do with my bag of clothes for the charity shop. Many simply run – away from fear, away from danger, hoping to be shown more mercy than they were shown in the country they leave behind.
Explore our new resources for young people on the refugee crisis – a pilgrimage, and hope action for refugees.