Young People in Southwark use CAFOD pilgrimage and write messages of hope for refugees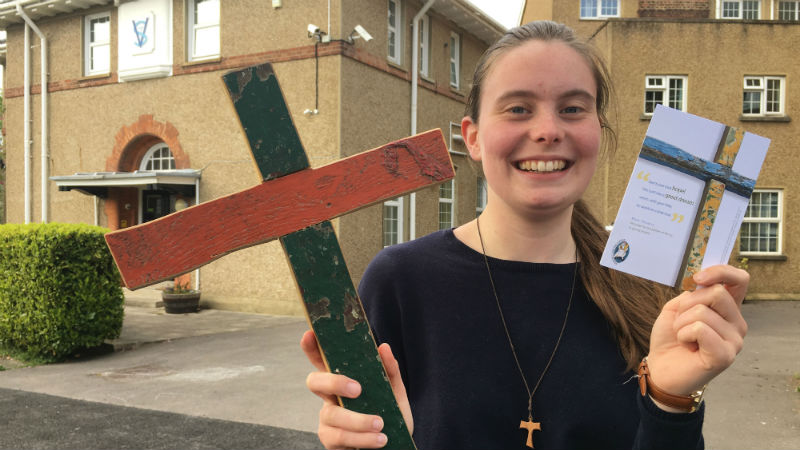 CAFOD ambassador Bethan is based with Southwark Catholic Youth Service.
I was at St. George's Cathedral recently, working with young people making their Confirmation and I heard a talk from Laura at CAFOD, about her personal experience of the refugee crisis. She spoke about her visit to Lesbos and we were introduced to a new prayer resource inspired by a carpenter who has created crosses from a boat that capsized carrying hundreds of refugees, near a place called Lampedusa. These crosses were given to the survivors from the boat as a symbol and sign of hope.
Learn about CAFOD's Lampedusa cross
We've recently led sessions with young people getting them to use their imagination to put themselves in the perspective of a refugee and we've been using a Lampedusa cross and the new CAFOD refugee pilgrimage to help young people pray for those in so much need of hope. Our groups have responded so well to writing messages of hope and welcome to refugees.
As a youth minister and a CAFOD ambassador, the refugee crisis is often in my prayers. As Christians, we are all called to love our neighbour. This is why it is so important to pray for refugees. Pope Francis recently said; "We ourselves need to see, and then to enable others to see, that migrants and refugees… are brothers and sisters to be welcomed, respected and loved."
Send a message of hope to refugees today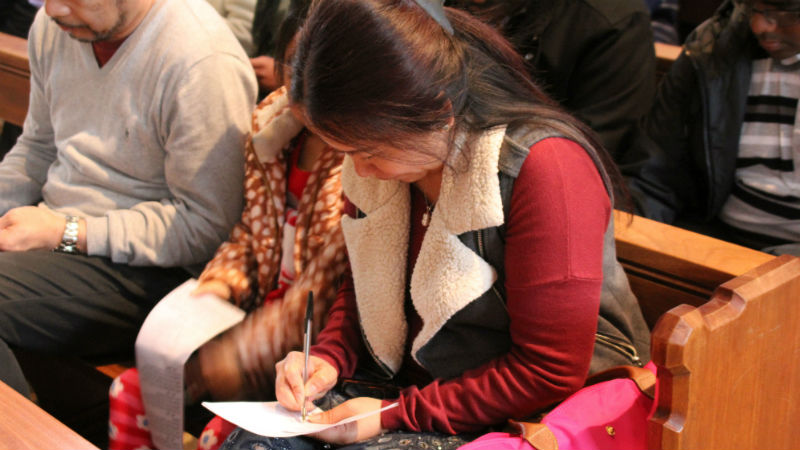 Sometimes it can be easy to feel that we can't do anything about the refugee crisis. But by writing a small message of hope, and through prayer, we can know that we are doing something meaningful and together that can be something big.
I would really encourage you to write your own message of hope for refugees. And then perhaps you could get your parish, school or youth group involved too?
Order Lampedusa cross cards for your parish, school or youth group