"A marathon like no other" for CAFOD
[youtube https://www.youtube.com/watch?v=tGdqgUYOGE4?rel=0&w=560&h=315]
Justin Rowntree owns the highly acclaimed Silversmith's Restaurant in Sheffield.  On 5 June he ran the Ugandan Marathon in memory of his late mum, Sarojini, his grandmother, Angelina, and to support CAFOD.  He set himself the challenge of raising £4,000 to cover the cost of building a borehole in the Gulu region of Uganda.  He spoke to CAFOD's Katherine Binns about the race: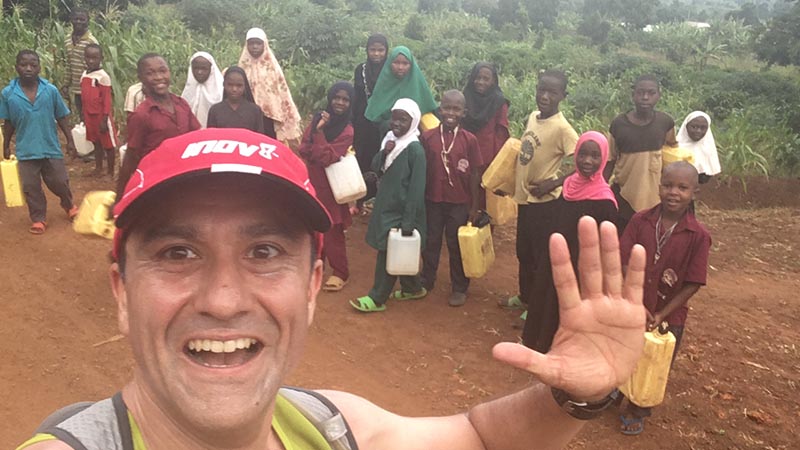 The week before the marathon was truly life changing. Meeting people in the remotest of villages rebuilding their lives after 20 years of war, [and seeing] their dignity, determination and relentless strength to improve their lives is something we in the west can learn so much from.
See the impact your efforts during Lent have made
I saw how wells already implemented by CAFOD changed the fortune and lives of whole communities. No six hour trips for water by the children meant school could be attended, hygiene and health improved tenfold, and crops had a chance to survive drought.
As one village leader said to me "building a well is giving life, as here water is life"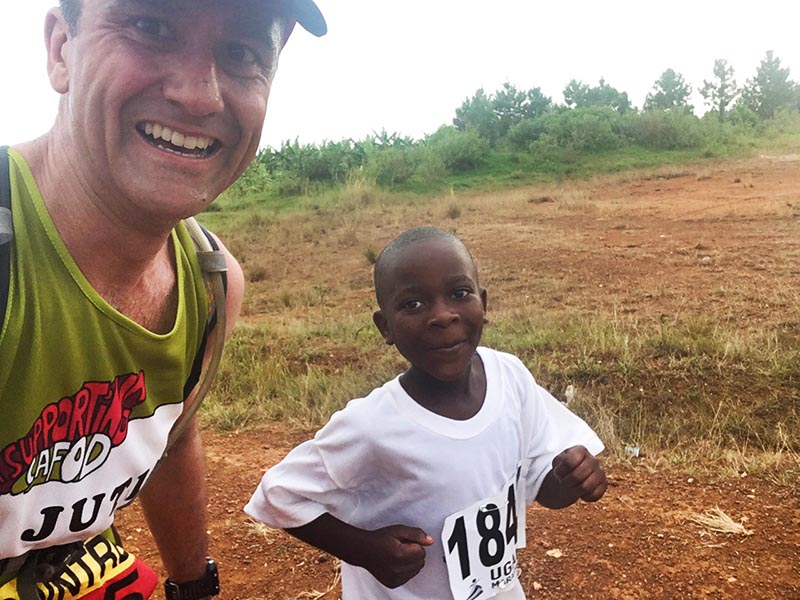 The Ugandan Marathon claims to be "a race like no other." At about mile 10 I understood this claim, and agreed that this—my 12th marathon—was the best yet! Running shoulder to shoulder with a big international crowd and then locals, some in dilapidated plimsolls, flip flops and bare feet left me humbled and awestruck, children all the way cheering "hi muzungu!" (the affectionate term for non-local).
The 26 miles of hot, hilly terrain cut through the rural back roads of Masaka with stunning views at every turn. I loved it! And to cap it all I came in as the eighth"muzungu" from the entire international field.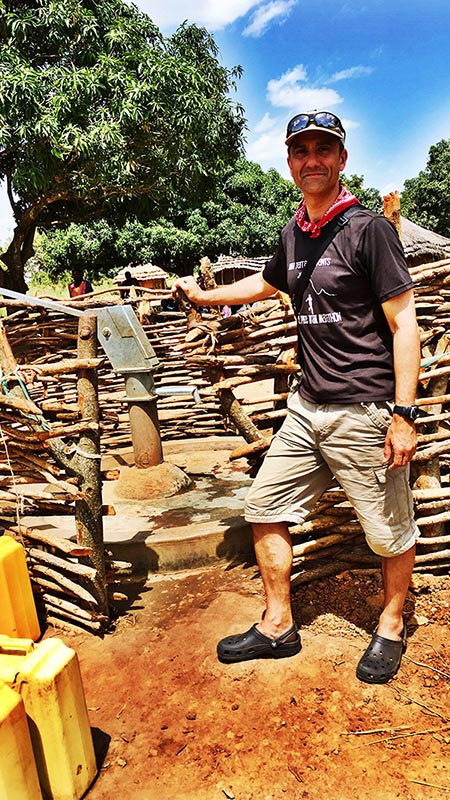 I'm blown away by the support and every penny will be used to benefit hundreds if not thousands of those in need in Uganda. I think my mum would be really proud.
Sponsor Justin's Ugandan Marathon run
CAFOD's motto is Just One World; I think I'll return home with a strong and clear belief in this. I've seen that to treat everyone as your neighbour, to see the world as your community and to offer compassion is something powerful. It is something I'll never forget.

Justin completed the marathon in four hours and thirty minutes, and so far has raised more than £4,000 for CAFOD. 
Looking for a challenge for yourself?  See how you can volunteer with us