"For the poor people of Rio, ticket prices for the Olympics are too high"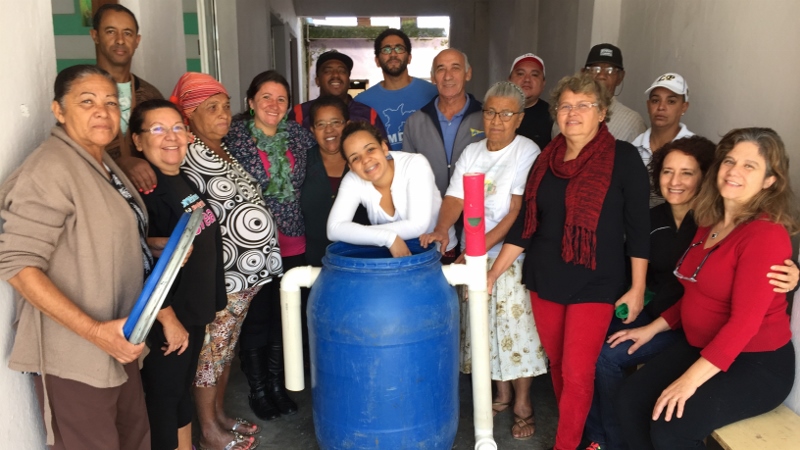 Maristely is the narrator of one of our Connect2: Brazil partners. She is currently a student in her final year at university, but alongside her studies she continues to participate in activities to defend the rights of people living in favelas and poor informal settlements with our partner, Movement for the Defence of Favelas (MDF) in São Paulo. Here Maristely talks about the 2016 Olympics taking place in Rio de Janeiro in Brazil this summer.
"On the sporting front, there is anxiety in making sure the Olympic Games take place.  But the way these Games will happen is depressing.
Since the World Cup and the Olympic Games were first announced in Brazil these kinds of mega sporting events were seen as opportunities for improvements in basic infrastructure of the country, but in the preparation process, there has been little space for civil society participation and technical  experts who know about urban development were not involved in the discussions.
Find out about Connect2: Brazil and how your parish can get involved
As the deadline approaches, there is a need for an accelerated release of funds to ensure that the games take place and that the infrastructure is ready. This leads to works that are not ready in time and rushed through quickly, resulting in the removal of poor urban inhabitants from good locations.
It is estimated that 77,000 people have been evicted from their homes in preparation for the 2016 Olympic Games.
In this way the Olympic Games have become a way to make room for the real estate market and large contracts with contractors without consulting civil society.
Find out more about our work in Brazil
The information reaching us is basically like what happened in the World Cup; communities are being occupied by the police – Pacifying Police Units (UPPs), but other basic infrastructure and services of social care are not happening as promised.
We read that each of the 3.8 million tickets on sale locally will cost R$70 (US$30) or less to ensure that the Games are accessible to everyone and the stadiums are full. But for the poor people of the city of Rio in a time of recession (and the high cost of living) this price is still far too expensive."
Be inspired by everyday heroes like Maristely in to speak up for our common home