Power to the People: An easy way to cut your carbon footprint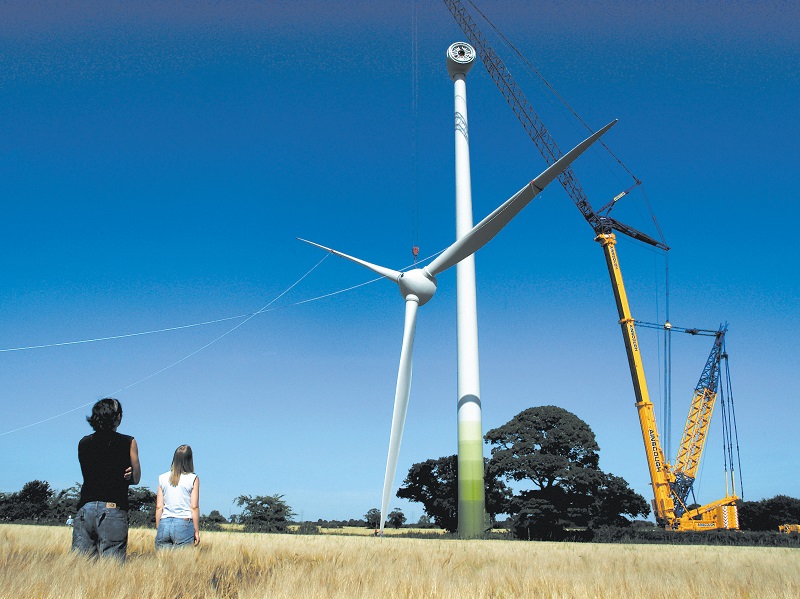 In a climate week of action from 8-16 October, hundreds of people across the UK will be meeting their MPs to talk about what they can do together to tackle climate change. One way we can each play our part is by using renewable energy.
We invited Andy Parker, from renewable energy company Ecotricity, to share what they do to support green energy and how you can get involved.
Ecotricity and CAFOD have been working together since 2013. We supply 100% green electricity to some of CAFOD's offices, including its HQ, and we've donated £10,000 to the charity through a special energy switch offer over the last three years.
We only partner with organisations whose principles we believe in – and that was pretty easy with CAFOD. Their mission aligns neatly with our own.
We introduced green electricity back in 1996. We work to change the way energy is made and used in Britain – to create a Green Britain.
That mission has become more relevant and more urgent than ever. When world leaders gathered in Paris last year, they agreed to limit the Earth's average temperature rise to less than two degrees above pre-industrial levels.
Support renewable energy. Join the week of action on climate change
Why it matters
Paris committed the world to the end of the fossil fuel era – because to limit temperature rise, we need a revolution in the biggest sources of the emissions that cause climate change: energy, transport and food. Sustainability is no longer just the preserve of the environmentally concerned: it's the direction of travel for the planet.
And it's more urgent than we thought. The world's average temperature has now reached 1.3C above temperatures in the pre-industrial era. Climate change is here – and its consequences are already being felt.
That means we need to help organisations like CAFOD do more of the work they do. And it means we need more people to choose green energy.
Our energy partnership with CAFOD allows you to tick both those boxes – we'll donate up to £75 for every person who switches to green energy with Ecotricity.
Switch your home to renewable energy
Support renewable energy. Join the week of action on climate change
The single biggest thing
The energy you use makes up roughly 30% of your personal carbon footprint – and switching is the single biggest thing you can do to reduce that footprint. It couldn't be easier – and it only takes five minutes of your time.
Our model is unique. We use our customers' energy bills to fund the building of new sources of green energy. We like to refer to this as turning 'bills into mills' – energy bills into windmills.
The model works – for over a decade, it's enabled us to spend more on average per customer each year building new sources of green energy than any other supplier in Britain.
We're a not-for-dividend company – so all of our profits go into our mission to change the way energy is made and used in Britain.
What's next? From green gas to the Electric Highway
More recently, we've announced plans to make green gas in Britain using grass – gas made by the anaerobic digestion of organic material, which could then be 'scrubbed up' and put into the gas grid. It's a direct parallel to green electricity – and our missing link. We're working on building our own Green Gas Mills now, so watch this space.
We've got lots more coming up too, including new small windmills, tidal lagoon energy, energy storage technology, and further expansion of our national network of electric car charge points, the Electric Highway. The more people who join us, the more we can do.