Step into the Gap: Campaigning in the Year of Mercy
Step into the Gap volunteer Charlotte Bray has spent the last few months raising awareness and taking action to support refugees.
Scripture tells us that whenever we welcome the stranger, we welcome Jesus (Matthew 25).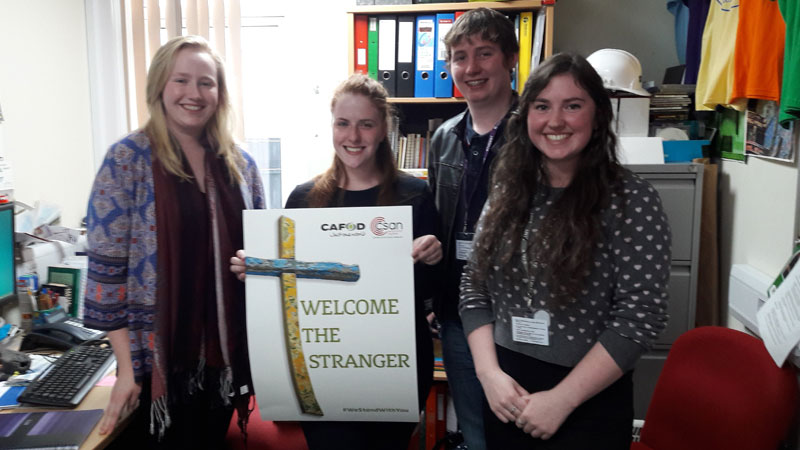 This places hospitality, inclusiveness and the welcoming of strangers at the heart of our Christian faith. Perhaps this has never been so relevant as it is today with the current refugee humanitarian crisis. With this in mind, when I started my Step into the Gap placement at Newman University this year, I knew that one of my personal goals would be to raise awareness of the refugee crisis and to encourage others to show their solidarity with refugees around the world.
Find resources to organise your own walk or witness or pilgrimage
At Newman University we have undertaken several activities to show our solidarity with refugees, from writing messages of hope to be sent to refugees around the world, to the students lobbying their MPs, to collecting aid for the Calais camp.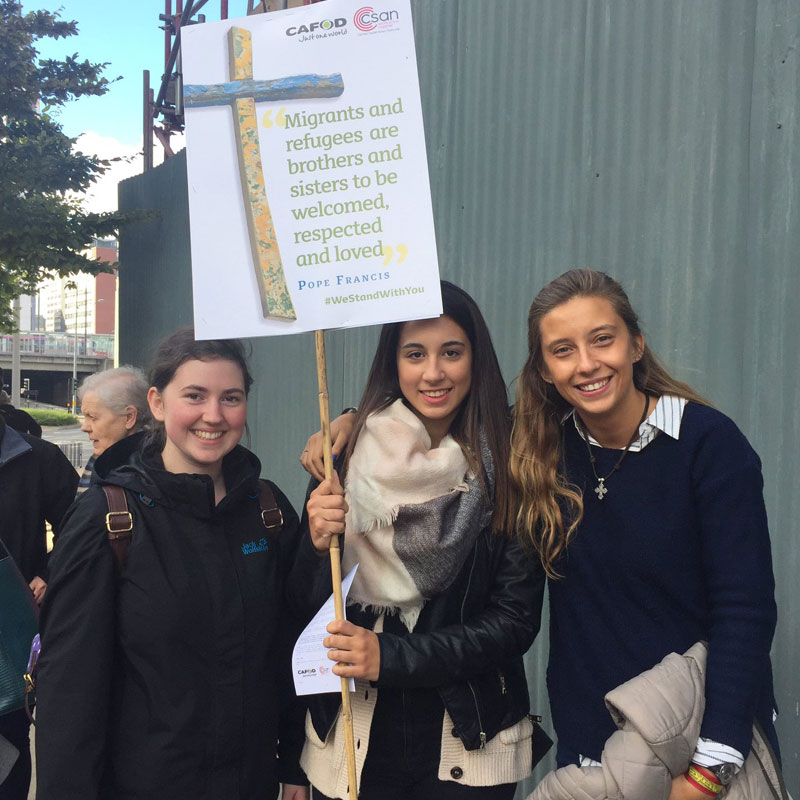 We also took a group of staff and students to attend the Lampedusa Cross Walk of Witness in Birmingham, which coincided with the conservative party conference at the Birmingham ICC. Joining up with over a hundred other Catholics who were walking in solidarity with refugees was such a powerful experience: one that I'll never forget. There was such a mixed group of people there, but together we all prayed for refugees, migrants and victims of war as one, and reflected on the moving personal stories of refugees. The walk was a great success with an address by Archbishop Longley and conservative MP Caroline Spelman.
I recently helped to lead a parish Lampedusa Cross pilgrimage. We carried a Lampedusa Cross – made from pieces of a refugee boat that was wrecked off the coast of Lampedusa – from St. Chad's Cathedral along the canal. Walking along the canal and reflecting on the dangerous journeys which many refugees are forced to make was such an emotional and moving experience, made especially poignant by holding a Lampedusa Cross; a powerful symbol of the harsh and dangerous reality which refugees are forced to endure, whilst at the same time serving as an incredible symbol of hope. Inspired by the Lampedusa Cross we wrote our own messages of hope for refugees.
Write a message of hope for refugees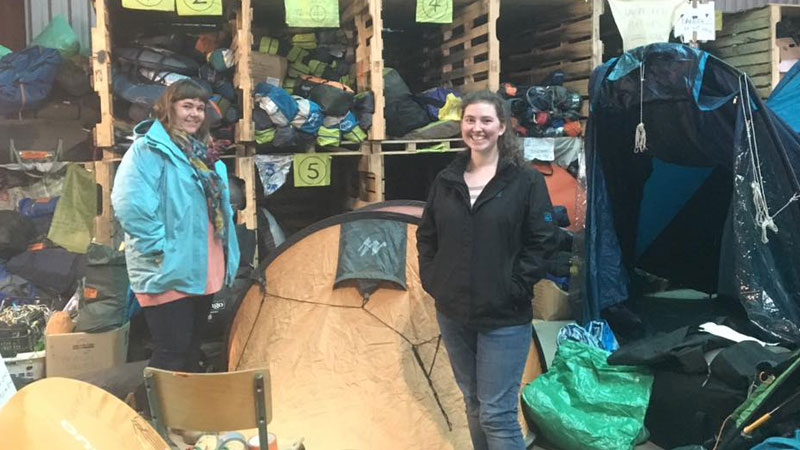 I still felt compelled to do more. I travelled to Calais to volunteer at the refugee camp with the Birmingham Catholic Youth Service and the grassroots organisation 'Help Refugees' before the demolition.  We sorted out the various donations of food, clothing and tents which people had generously given. Seeing first-hand the dire and violent conditions which these fellow human beings, our brothers and sisters, are living in has strengthened my resolve that we, both as individuals and as a country, can no longer sit back and do nothing. There is so much important work to be done here in the UK.
Donate to our Refugee Crisis Appeal
I feel so blessed to have had the opportunity to show my solidarity with refugees in such a concrete and immediate way, joining the thousands of people who have responded to Pope Francis' call for us all to show love for those who are suffering in this Year of Mercy.