Meeting refugees in Lebanon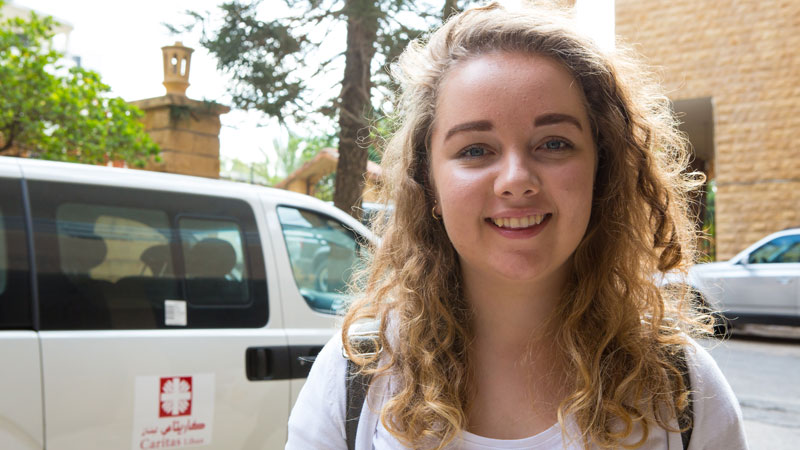 Leah Fox is a CAFOD volunteer from Newcastle who has spent the past year working with young people to help them better understand the plight of refugees. She recently travelled with CAFOD to meet refugees in Lebanon who have been forced to leave their homes because of conflict in Syria, Iraq and Palestine.
My overall experience in Lebanon was amazing; I feel extremely privileged to have had an opportunity to go and experience first-hand what life is like in the refugee camps. There was so much to learn and it was great to meet so many different people from many different walks of life.
In the camps we met Syrian and Palestinian refugees who had been in Lebanon for a long time. We also met Palestinian refugees from Syria, who initially moved there because of conflict but are now in Lebanon.
Donate to CAFOD's Refugee Crisis Appeal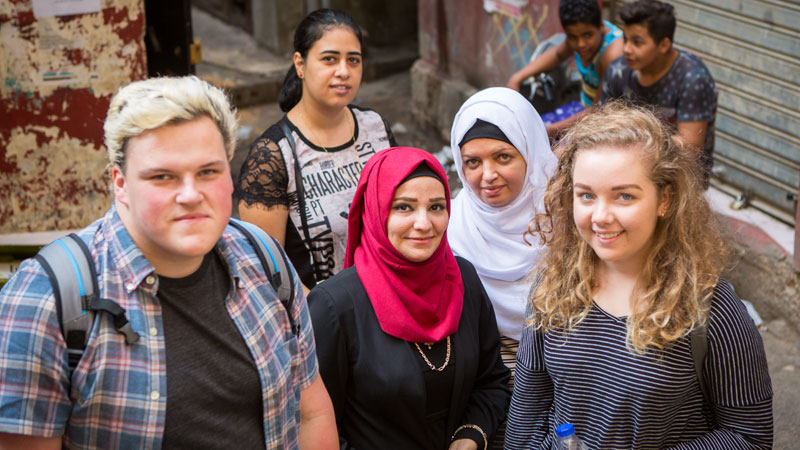 We arrived in Lebanon with an open mind, unsure of what to expect. What struck me most was that the reality of daily life for refugees was completely different to what I had imagined. A lot of people we talked to struggled with the cost of living for rent and food, which I expected. But what had not crossed my mind, was how desperate people were to work; it is extremely difficult for refugees to get a job, and even more so for Palestinian refugees who are not allowed to work in certain fields and are often permitted from working outside of the refugee camps.
Being unable to work has such a big impact on people's lives.  It was evident to see not working wasn't simply about not earning an income; unemployment represents loss of independence and the denial of a basic right to work.
Donate to the Refugee Crisis Appeal
Tackling unemployment in inovative ways
We visited two partner organisations CAFOD works with in Lebanon one of which was Association Najdeh. They tackled the issue of unemployment in ways that I could never have imagined.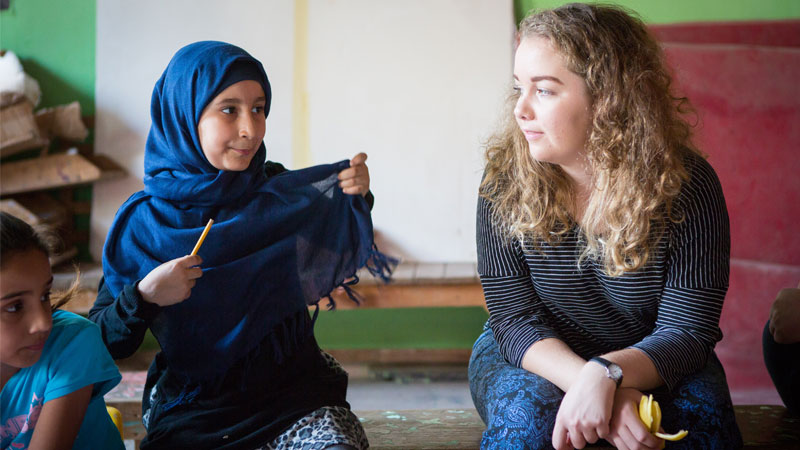 Association Najdeh not only helped refugees with applying for citizenship and sorting out visa problems with visas, they also provide psycho-social support for all in the refugee camp. This involved delivering support sessions enabling people to talk about the challenges they faced on a daily basis. The association also had a particular focus on empowering women through providing vocational training sessions, allowing them to learn a new trade.
Join the 18,000 people who have written messages of solidarity to refugees
These vocational sessions are beneficial in numerous ways; the women are taught new skill, therefore making them more employable; the sessions provide a space for friendships to develop,  but more importantly, they are given back their independence. A lot of the women we saw taking part in the beauty vocation session were passionate about their newly acquired skills as it would  allow them to set up their own businesses and create an additional source income for their families should they return home.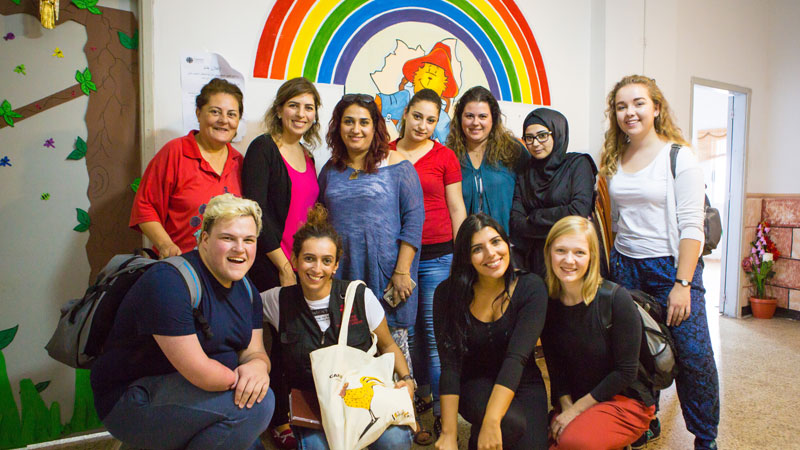 We also visited another partner, CARITAS Lebanon. It was extremely inspiring to meet with their youth team as they work so hard within the community – particularly trying to build cohesion between the Syrian and Lebanese people.
The young people are very passionate their work and are involved in a range of projects. For example, some of the young people raised money to refurbish a prison.  Their commitment was incredibly inspiring. The whole experience has been life changing.
Leah will be sharing here experiences of Lebanon at the CYMFED Flame event in March 2017. Find tickets here