Step into the Gap: Strength in adversity
Bridgid Duffy, Sophie Bray and Sophie Hull, who are all currently taking part in the Step into the Gap programme, share their experiences of meeting an inspirational business woman in her bustling Ethiopian café.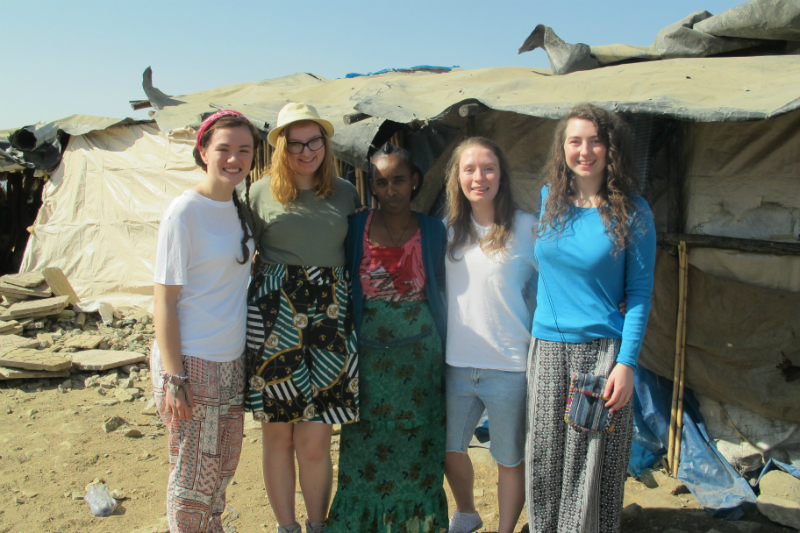 After a long journey, we arrived in Mekelle. Before we had even left the bus, we were greeted with open arms and open hearts and welcomed into the home of the Daughters of Charity.
After the inspirational time that we spent in the Ethiopian capital, Addis Ababa, we had travelled up to a beautiful city in Northern Ethiopia called Mekelle, located in the Tigray province. We were staying with CAFOD partners, the Daughters of Charity, and were planning to meet some of the people who the charity has been supporting for many years with their HIV and AIDS livelihood projects.
Find out more about Step into the Gap
One of the Daughters of Charity's main focuses is enabling the empowerment of women. During their time in Mekelle the Daughters of Charity have committed to challenging gender inequality in the region, an issue which is prominent.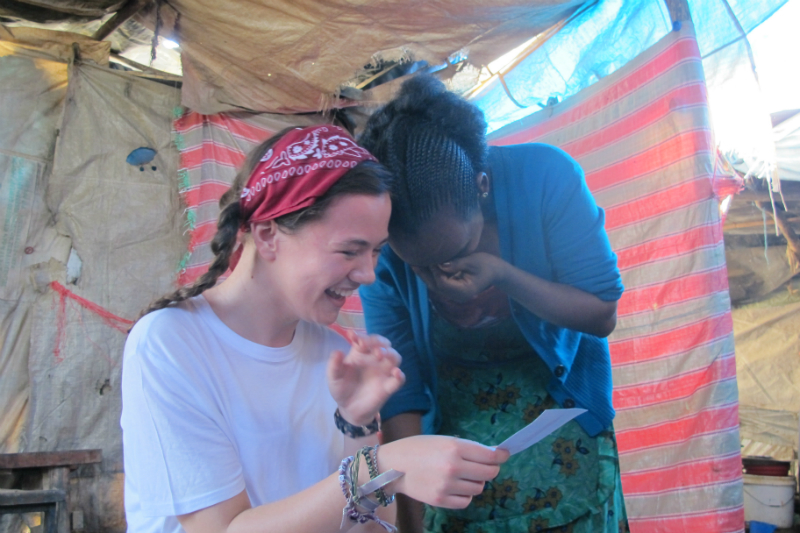 During our time in Mekelle, we had the privilege to spend time with Lemlem, who had been supported by one of the livelihood projects run by the charity.  As part of the livelihood project she was offered training in business management and in how to organise the daily cash flow. This resulted in her being able to start up her own business and become more self-reliant.
We met Lemlem in the midst of her popular café where she humbly serves the community. It was clear that her business was thriving and despite it being a popular time for customers, she still made time to talk to us. This was a generosity that was carried through our time together.
Read about the placements available in 2017
We were soon to discover that prior to receiving her training, Lemlem went through a divorce and had to support her two children. This came as a surprise to us, as she radiated strength through her beaming smile and loving personality, yet this was underpinned with a clear sense of humility. A piece of scripture that we feel truly embodied her was from Corinthians 13, 'love is never boastful or conceited.'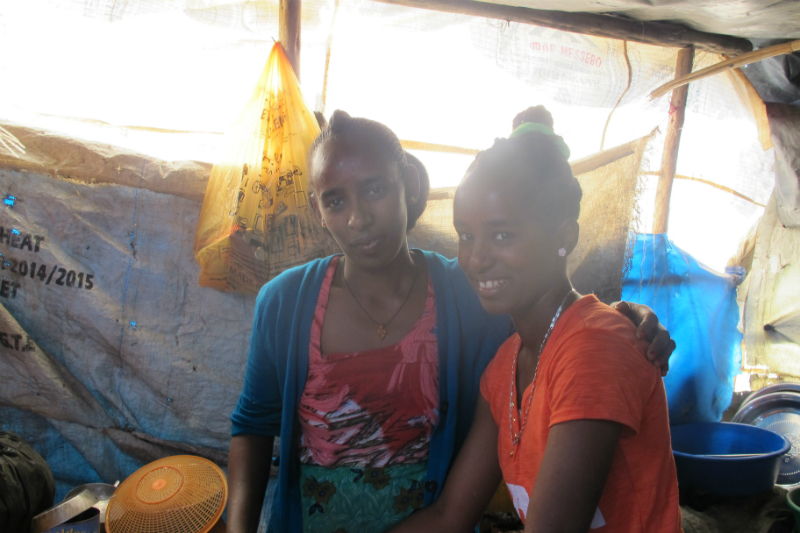 This love was evident when she spoke about her hopes and dreams for her children, which was for them both to pursue their education and possibly become a doctor and businessman. She also is currently saving up and has dreams of expanding her business and one day opening a hotel. These may appear to be ambitious dreams, however, we learnt that these projects enable women to feel so empowered that they believe 'anything is possible with God.'
We struggled at first to comprehend how Lemlem's strength could have blossomed in such adversity. Yet, when we spoke to one of the CAFOD partners about how they feel, all became clear.
Gebrisha, the social and development co-ordinator for the livelihood project, said, "At the beginning, I was thinking that my plans would change people's lives, but I have come to learn that they have changed my life.
"It is seeing what they do everyday to change their life.  With the support we provide, and their hard work, you see them growing beyond your thoughts, and there is nothing more motivating than seeing these people change."
The partnership that the Daughters of Charity and their participants share has provided the foundations of growth and equality in this region. They enable these women to not only have strength, but to empower others.