Step into the Gap: "Water is life"
Sophie Hull is currently taking part in CAFOD's Step into the Gap Programme and she reflects how Ethiopian communities are adapting the changing climate and the projects that CAFOD's partners are implementing to help bring about a positive change.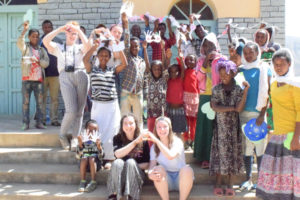 Before coming overseas, I only had heard about climate change and the impact it has on communities. Now, I have seen with my own eyes the realities of climate change.
We had just visited a community in Adigrat, a village that had been supported by access water and renewable energy by CAFOD partners, Adigrat Catholic Diocese Secretariat. Having access to these things had transformed their community, but I was soon to learn that access is not the only barrier communities face when they are impacted by climate change.
Find out more about Step into the Gap
We were now set to travel to the town of Sebeya, in the North of Ethiopia. This village has been specifically linked with communities in England and Wales in a programme called Connect2. This programme, which started two years ago, hopes to support and empower local people to build reservoirs and water pipes to keep the fields green and improve the harvests, which have been severely impacted by a changing climate.
Before setting off we had a briefing with Tesfay, the coordinator of the programme. He began by telling us that the communities are given 5,000 to 10,000 meters of square land to grow their crops.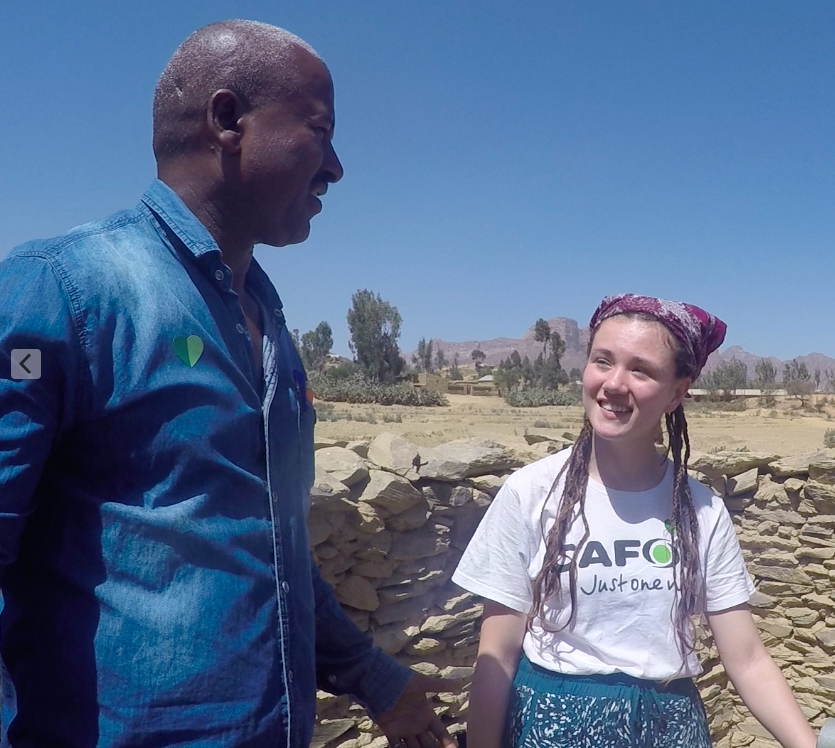 He then went on to explain that one of biggest consequences of climate change is human trafficking when people from Ethiopia are forced to migrate to the Middle East as they can no longer farm the land in their hometowns.
This revelation really surprised me, as I did not understand why people would want to move if they were given land to generate income. However, I was soon to discover that even though people had access to land, some people were still unable to make a living as their once fertile land now lay dry and barren.
The journey to Sebeya was incredible; the sun shining was down on the rocky mountains in the distance, and the land seemed almost overwhelmingly beautiful
We were welcomed in Sebeya with the loving arms of Abba Solomon who thanked the communities in the UK for their support, as their generosity was "positively changing the lives" of the people in his community.
Read about the placements available in 2017
The children from the parish greeted us with a coffee ceremony and a song with a line which really stuck with me: "with Jesus Christ, there is no darkness". This song seemed so fitting as I soon discovered that it was their faith that kept them so strong. I witnessed this when they showed us inside their church and began to pray. In the midst of the silence, I could see that these children deeply felt the presence of God.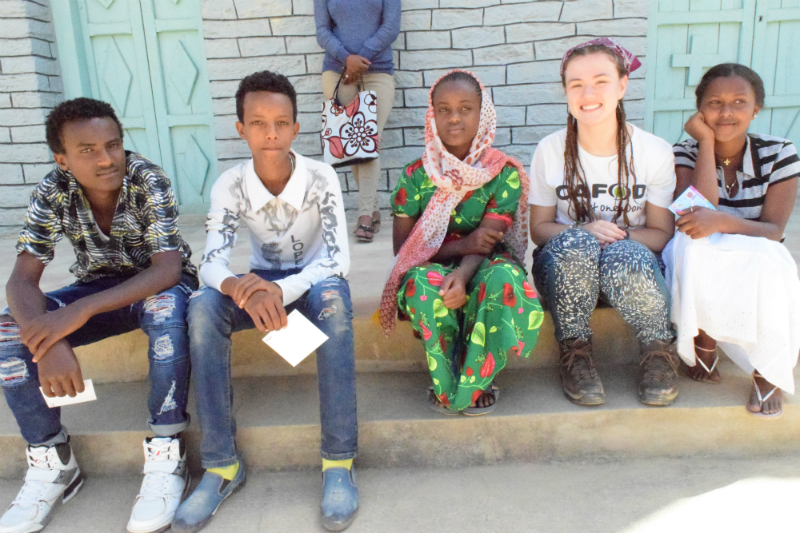 After being in the church with the children we went outside to relax and play. When speaking to the young people about the challenges they face in the community they said: "A challenge is water, dryness and the dust as it constantly in the air". Yet, even with these challenges, they still love the environment they live in and play happily. In fact, a young person said to me "Sebeya is great because Sebeya is home."
During this time, I had the opportunity to share messages from my local community in Manchester that they had written to the children. We also gave them green hearts with pledges from our home community of how we can work together to prevent climate change. The young people were very grateful to receive these messages because it connected them across continents.
After leaving Sebeya, we stopped at various points where other projects have implemented hand dug wells, irrigated terraces so that soil is not washed away by the rain, hail and erosion. The various hand dug wells in the community each provides 75 families with access to clean drinking water.
I find this remarkable as it especially gives female-headed households the time to take rest, drink coffee and see their children go to school.  Additionally, this has great benefits for the children, particularly girls, as they now do not have to travel miles to collect 40 litres of water for their family.
Tesfay emphasised that "water is life" and with the support of the parishes in the UK, it gives more possibilities to develop further ways to adapt to climate change.
As Pope Francis quotes "let us be protectors of creation, protectors of gods plan inscribed in nature, protectors of one another and of the environment.' Will you join me in protecting our common home?