Step into the Gap: The power of renewable energy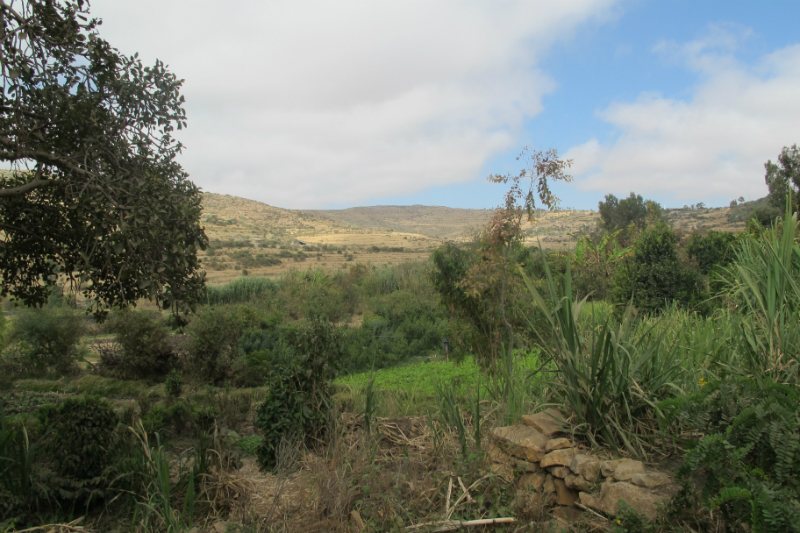 As part of CAFOD's Step into the Gap programme, Sophie Bray met communities in Ethiopia. In this blog she talks about how access to a reliable water source and renewable electricity is transforming one community and giving hope to many others.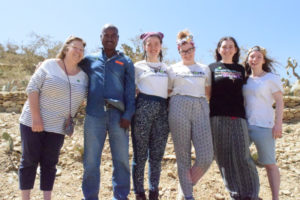 It was during the first week of February on our journey through Northern Ethiopia, when we travelled to a rural town in Mekelle called Lemlem.
After meeting the people who lived in the village, it soon became clear how access to a reliable water source and renewable electricity is transforming their community and giving hope to many others.
Find out how renewable energy is transforming lives. Join our campaign
Lemlem, whose name locally translates to 'evergreen', seems almost ironic on the bumpy drive to the village. When I looked out the window, I could see that the land that surrounded the village was dry and barren.
In Pope Francis' recent encyclical Laudato Si' he asks everyone to listen to "the cry of the earth" and to "the cry of the poor". Journeying to these communities who are suffering as a result of vicious weather patterns, it is clear to see that these cries are one in the same.
Yet, once we arrived at the village, none of us could believe our eyes. A vivid green sat amidst a background of rock and sand. The fields were host to an array of crops including onions, bananas, cabbages, coffee, oranges and sugar cane. The land had been transformed into an oasis of abundance and fertility.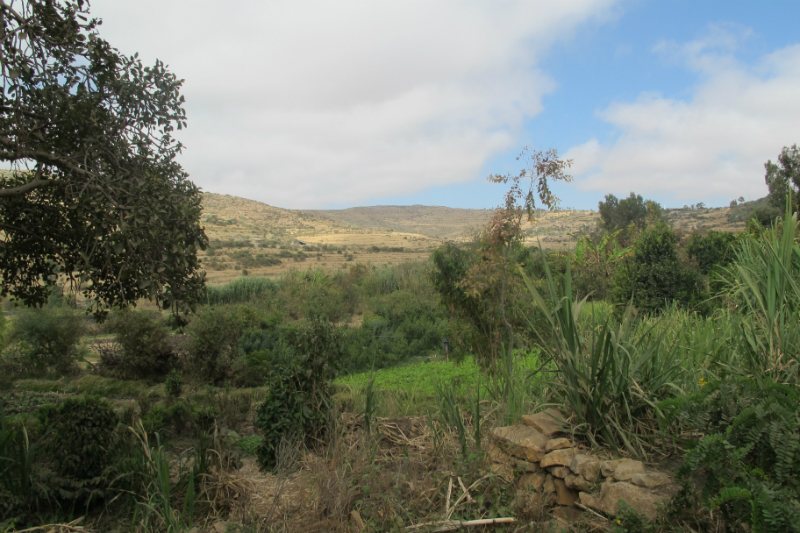 The children who ran around the village whilst their parents reaped the benefits of the plentiful harvest looked healthy and strong. The joy of the community was unmistakable.
This vast change in the land was incredible and it was all due to a project which helped to water the community's fields; the benefits of which have proven immeasurable.
Petition the World Bank to do more to support renewable energy to tackle poverty
CAFOD partners Adigrat Catholic Diocese Secretariat (ACDS) explained how they helped create the irrigated fields by diverting water from a constructed canal. Now, despite five months of no rain, the water remains.
It is incredible how just a little bit of water can make such a huge impact. Women and young girls no longer have to carry water for miles. The now prospering fields create work for local people. This has helped break the destructive cycle of illegal youth migration and the resulting human trafficking in search of work. Young people can now stay in the village and earn a good wage. The success of this project has given not only one, but many communities, hope for a better future.
There are still places available for Step into the Gap 2017. Apply today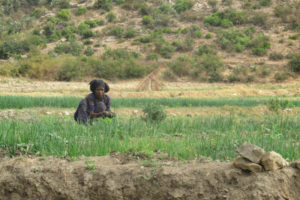 Walking amidst the freshly irrigated fields and seeing the transformation of the land, I thought about how my actions can have a direct impact on communities on the other side of the world, how leaving a light on or driving instead of walking uses more energy and can contribute to the problem of climate change – which is felt most keenly by vulnerable communities.
However, for communities like Lemlem, leaving the light on is a luxury they do not have. In rural areas of Ethiopia, the use of wood for lighting is the only option. Women and young girls struggle daily to collect this wood, carrying 20 kilos by themselves which is dangerous to locate and takes all day. This task keeps thousands of young girls from their studies and is increasing the impact of deforestation.
To keep their houses lit at night, many families are forced to use kerosene lamps. These lamps release smoke and fumes which are not only damaging to the environment but are potentially harmful causing respiratory and eye problems.
CAFOD partners ACDS are working tirelessly to provide these communities with access to renewable energy, which is not only better for the environment than using traditional fossil fuels but which also eases the burden on the women and children of the family, who are disproportionately affected.
Find resources for children and young people to join the Power to be campaign
When in Lemlem, I spoke to a local mother, Nigiste, whose life has been transformed with access to renewable energy. Before ACDS's intervention, Nigiste and her two children used kerosene lamps at night. She explained that the "fumes and smoke made us sick."
Two months ago, she was provided with a solar lamp which has transformed her life. She said: "the children can do their homework at night now and I am able to use this light, no problem, without hurting the environment."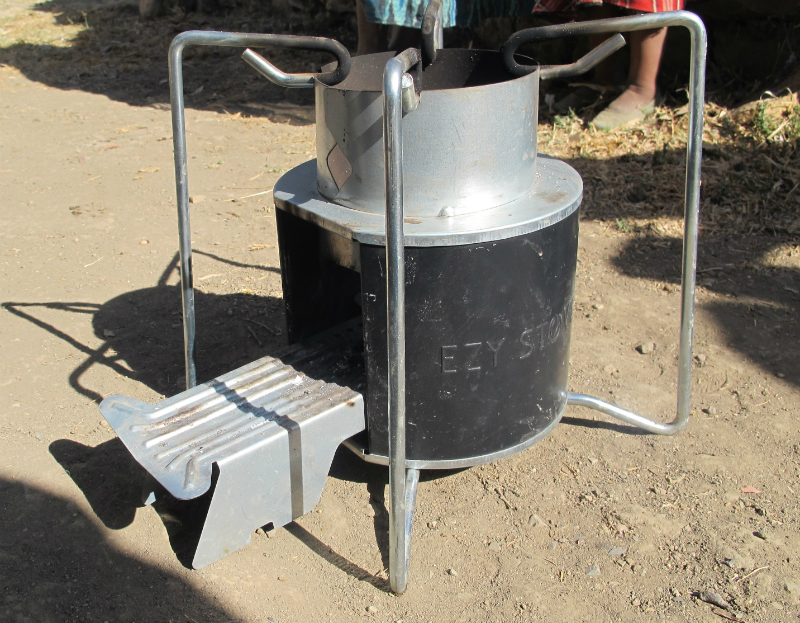 ADCS have also been able to provide Ezy Stoves for many families in the community. The Ezy Stove is a cooker which can cook a whole meal using only two or three sticks. This makes it three times more efficient than an open fire and it produces only a fraction of the emissions. One woman we met called Desta, who had just had an Ezy Stove fitted in her home, said: "I have been suffering from smoke in my eyes before, now it is so easy."
Both the Ezy Stove and the solar lamp are simple house accessories. Yet, the impact of these items is indescribable to the families they benefit. They provide these communities with more than just lamps or stoves, but with hope. A hope that is unbounded and slowly becoming a reality. A hope that means Lemlem will remain Evergreen.
Every child has the power in them to achieve great things. But one in six people still live without electricity. Join our new Power to be campaign.