Bishop John visits Hands On Doutchi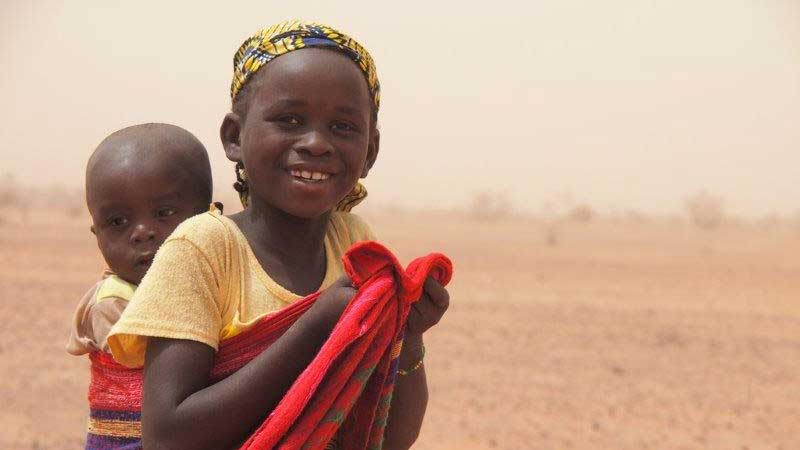 The Chair of CAFOD's Trustees, Bishop John Arnold, is visiting Niger to see our projects, including our Hands On Doutchi project. Bishop John is also keen to build stronger links with the local Catholic Church.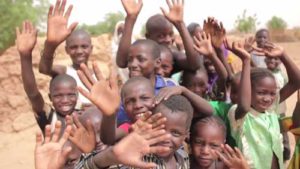 Hands On is a special series of CAFOD projects that allows you to support a specific community with a project. Our latest project in Bolivia is still open for new supporters. Find out more about Hands On in Bolivia
Bishop John's first blog describes his initial impressions; he has been travelling out to see projects over the last two days…
Day three – visiting our projects
We actually made good time in the early morning and arrived in Doutchi (pronounced Doo-chee) at a little after 8am.
Our first call of the day was to a local parish, where we met a priest from Tamil Nadu, India and another from Central African Republic. We travelled from there to another and it was one of those privileged CAFOD moments. The village chief and some of the elders met us, together with about thirty women, many with small children. Men and women sat apart.
The people here have been taught a number of agricultural methods by CAFOD partners. They use special processes for storing and preserving animal feed for their goats, cattle and chickens. They cultivate the moringa tree which is rich in nutrients and its leaves are the basis for soap and skin balm and medicine. They were a lovely community and evidently pleased to see us.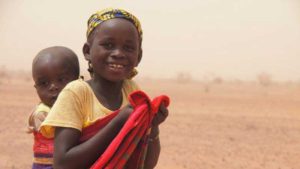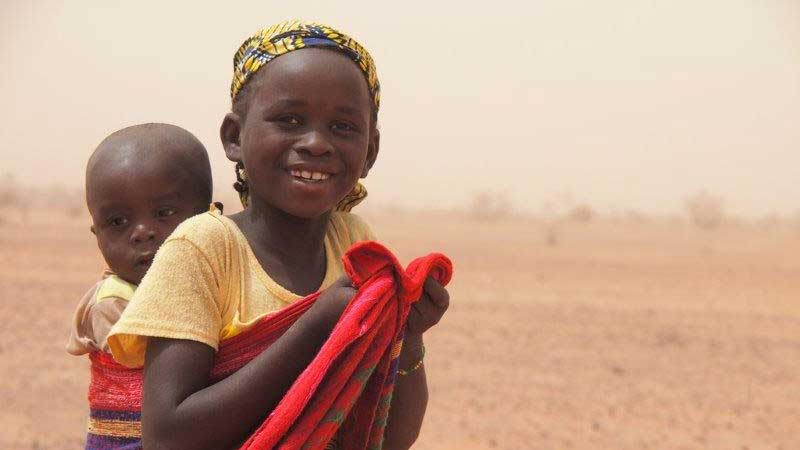 There was time for me to wander around the village, always followed by a group of giggling children, to see the different herds of goats and oxen. The village is clearly benefiting from the work. The buildings were all within little, closed compounds. The houses were tiny, all just one room with a door and no windows. There were also covered areas where families sleep outside in the heat, safe from any wild animals in their compounds.
The buildings were all within little, closed compounds. The houses were tiny, all just one room with a door and no windows. There were also covered areas where families sleep outside in the heat, safe from any wild animals in their compounds.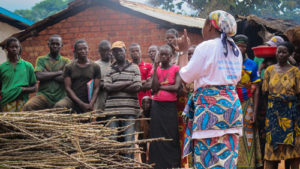 Our final visit for the day was to meet the Bishop of Maradi, Bishop Ambrose. Apart from being so enthusiastic about our visit he was explaining the work that is possible because of CAFOD's presence. I asked about the relations with the Muslim community as the Catholics are such a small minority – just 2%. He said the relations had improved. He attends many of their feasts and Muslims attend Midnight Mass in big numbers. He is also very proud that Caritas (CADEV) in his Diocese is not only run entirely by the laity, but the people in charge are actually Muslim (and they were with us at the meeting). They, in turn, spoke of their admiration for CAFOD and its aims, and the strength of Catholic Social Teaching in the work of Caritas. It was a very good meeting. At the end, the Bishop announced that he had changed his diary for tomorrow and will accompany us to our next stop.
Day four – visiting more projects with another Bishop
Our first stop was in the village about 12kms away. This took us well into the desert scrubland. We met the local chief, a public official, and the council, all men, then made our way to meet villagers. One gentleman was introduced as the king of the village and he took us to his palace. This proved to be a single-roomed hut measuring about 12ft square. It had a carpet and sofas and was obviously used for his meetings. The walls were bare brick. But the people treated him with the greatest respect.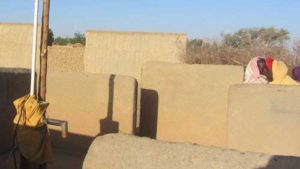 We then had an opportunity to visit a borehole in a neighbouring village, about a mile off the road. We drove over the sand to a little group of houses, each in their own compound, and saw the well being used. It was taking a lot of work to pump even a few gallons but it is life-giving to the whole community.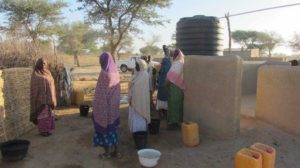 I am beginning to gather the impressions that I think I will carry back with me. As I learned in Myanmar, I must be so careful not to confuse simplicity with poverty. Bishop Stephen of Loikaw Diocese in Myanmar was taking me to visit his mother and I saw some very primitive housing on the way and remarked how poor the people were in that place. He had said nothing and an hour later we arrived at his mother's house which was similar in every way to what I had assumed was poverty. But Bishop Stephen did not think that his mother lived in any degree of poverty at all. It was simple but not poor. Certainly, there is a simplicity of life here for most. I have seen very little housing which would have more than one room but, given the climate, a simple roof over their heads is only required for a short season of the year. What would seem to be more important is that people should have the privacy and security of living within a compound and that would appear to exist in many in the villages that we have seen. There is no doubt that the presence of CAFOD is greatly appreciated here and the work done is making a real and practical impact on whole communities.
—
The community in Doutchi are working on a special Hands On project that aims to give them all a sustainable source of food, improve their farming and help them cope with the effects of climate change.
Another community in the Bolivian Altiplano have just started a Hands On project to improve their lives. You can join them – take a look at our Hands On Altiplano video