Your Lent donations – a new chapter of life for thousands of people in poverty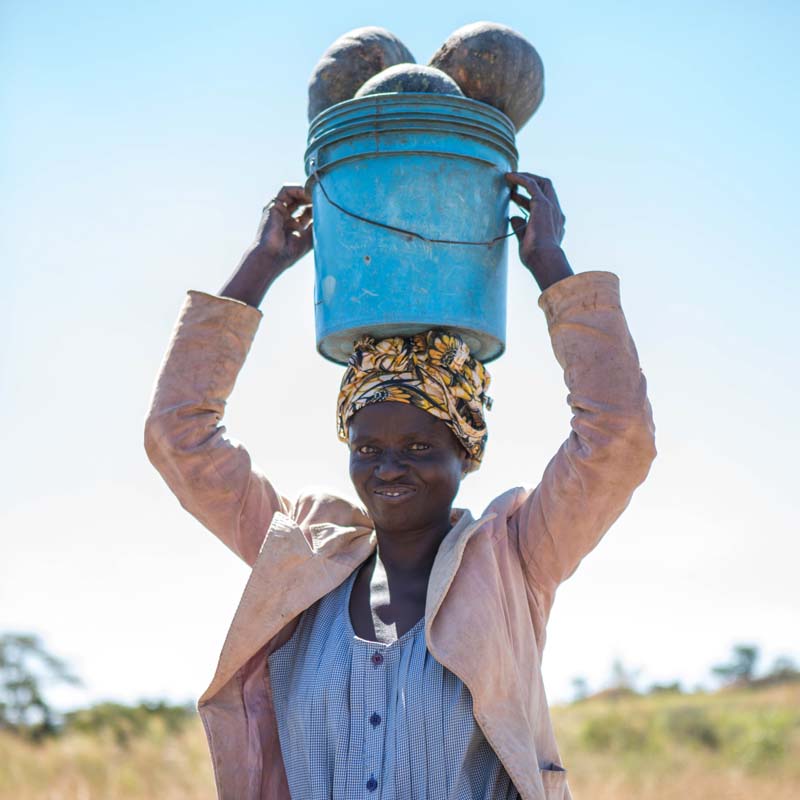 As we continue to celebrate the Easter Season, Jessica Coffin, CAFOD's Communications Officer, shares a hopeful story from Zambia.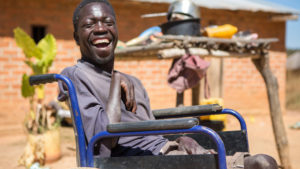 In the days leading up to Easter Sunday, I came across a story. A story that was full of obstacles and hardship, but also full of hope. It reminded me of the hope that comes with Easter.
From the age of five, Mulenga lived with his grandfather in the village of Chushi in Mbala, Northern Zambia. Life was challenging. Mulenga had complex physical and mental disabilities but he did not have a wheelchair, so his only way of moving around was by rolling his body or being lifted by others.
Not only was he covered in cuts and bruises from rolling on the floor, but as he grew, his joints became incredibly painful. The only remedy neighbours could think of was to place his searing limbs into the damp earth.
"People like him are often left to die in the bush," a local villager said.
I was his eyes and he was my body
As Mulenga grew, his grandfather was a constant support. And when his grandfather slowly went blind from cataracts, the support in their relationship became increasingly mutual. "When he became blind, I was his eyes and he was my body," said Mulenga. "Life definitely got harder. We both knew we had to look after each other and care for each other. I depended on him and he did on me."
Read today's reflection in our Lent calendar
Now aged 37, Mulenga sits basking in the full heat of the midday sun and reflects on the struggles of that time – a time of adversity and uncertainty: "I am very disabled and suffered in my heart when my grandfather was still alive but also disabled. I wondered who would lift me when he wasn't here. For example, when it rained, my grandfather would lift me and take me into the home so I didn't get wet. But as he got older, he didn't have the strength and he wasn't able to, so I stayed outside and got wet."
I had to put my trust in the Lord
Mulenga's grandfather deteriorated further and eventually died in 2011. "I had to put my trust in the Lord to get me through," said Mulenga. "My faith helps me to be very strong. I pray and pray to the Lord."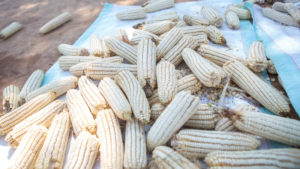 Fortunately CAFOD's local partner, the Sisters of the Sacred Heart of Jesus and Mary, were able to support Mulenga through the difficult period following his grandfather's death. They gave him a wheelchair and bicycle. Now, after 30 years of relying on being lifted or rolling, Mulenga has the means to get around independently and with dignity: "I had never moved from my home before they gave me the bike and the wheelchair. I was then able to go to church with the wheelchair to practice my faith."
Mulenga was not just blessed with the ability to move, but the Sisters also gave him fertiliser to grow crops and provided him with farmer training. He now hires villagers to help him to grow maize and has successfully harvested such large amounts of produce that he plans to set aside some of the profits from selling the maize. He'll keep the money as a safety net, available to help out any of the villagers who support him, should they fall on hard times.
£28 can provide maize seeds for someone like Mulenga
I may be disabled, but I have something to give
A wheelchair and farmer training have set alight big dreams. Just a few years ago Mulenga was reliant on others for mere movement, but he now wants to advance his business, to open a shop that sells groceries and perhaps even move out of his village to town. "Work is so important because it gives me dignity. People come to me now and I give them advice on their work. I have great respect in the village because I help those in need. I may be disabled, but I have something to give."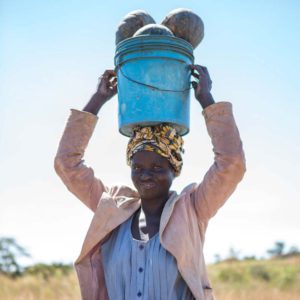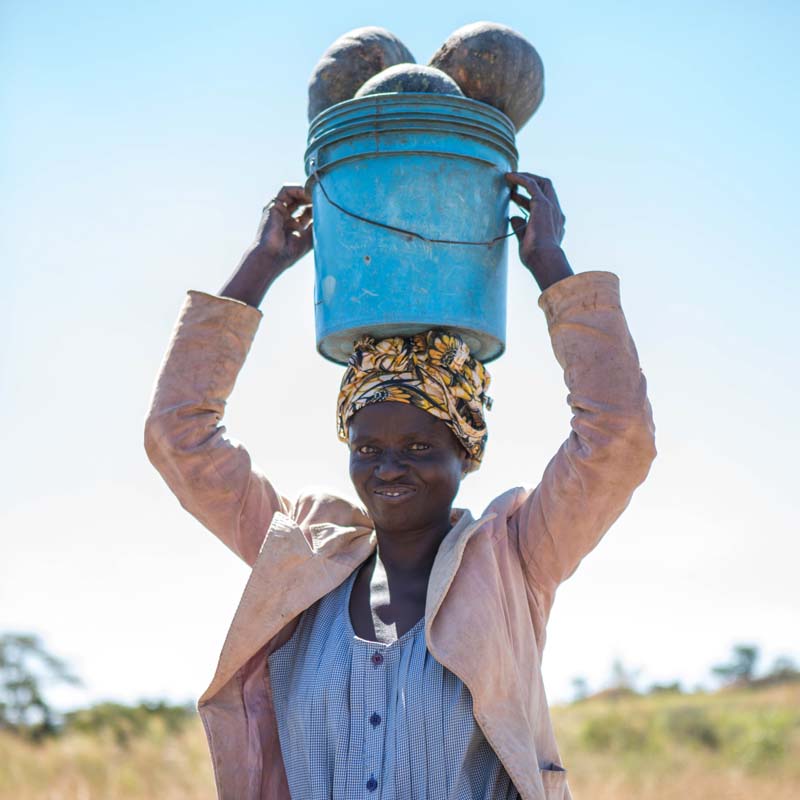 Today, full of trust, Mulenga continues to pray: "My Lord, help me. Remove the powers of darkness and bring light in my life. Amen."
As Easter symbolises new life, so too did the death of Mulenga's grandfather. Despite the grief of losing one who had supported and loved him, the period of darkness and struggle was followed by Mulenga receiving a wheelchair and farming training – a new chapter of life, filled with promise.
Because of the Catholic community's response to CAFOD's Lent Appeal, CAFOD's partners across the world are able to provide thousands of people like Mulenga with a new chapter of life.
Thank you for your generosity this Lent.
If you would still like to donate to our Lent Appeal, you can donate in any of these ways:
• donate online
• over the phone – call 0303 303 3030
• by post – send a cheque
• by text – text 'FAST17 £5' to 70070 to donate £5