General election 2017: Hearing 'the cry of the poor'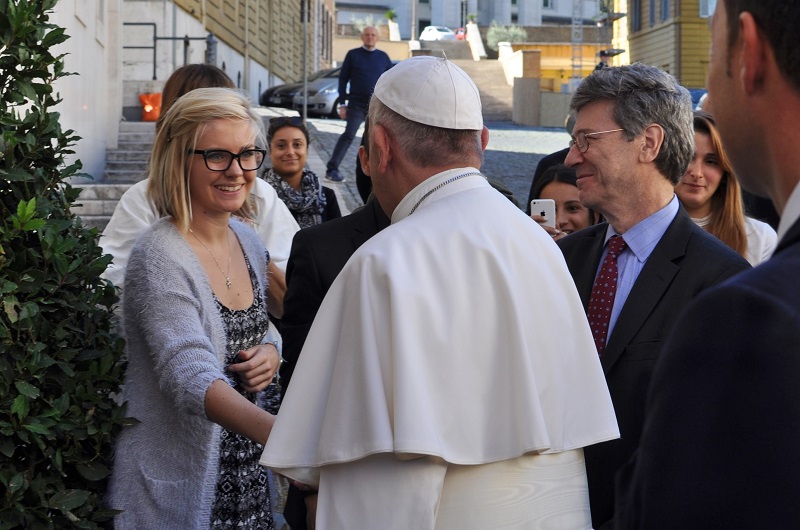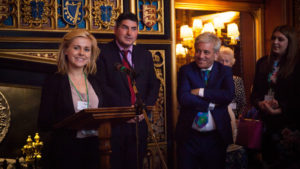 Eleanor Margetts is a young CAFOD volunteer, who spoke at CAFOD's parliamentary reception for MPs and MP Correspondents. This extract is from her inspiring speech.
I have been involved with CAFOD for about four years. The organisation has been a huge part of my life and continues to shape me.
I must admit, when I first chose to volunteer with CAFOD, I applied for the Step into the Gap programme, hoping that it would give me a leg up in the education sector.
But, unexpectedly, I encountered what Pope Francis calls the 'cry of the poor'. Through working alongside CAFOD, something switched on inside me: a sense of responsibility for the rights of my global family.
Speak up on poverty and climate change this election
Hope in Sierra Leone
It's not an exaggeration to say that my reality shifted when I visited Sierra Leone with CAFOD. I expected to be met with poverty, disease, crime and horror – instead I experienced love for a global family that goes both ways.
CAFOD is committed to partnership work, meaning that all projects are undertaken in collaboration with the local community. Projects are run by locals and people are empowered. CAFOD provide support in training and resources to enable people to take control of their own lives.
I was so used to seeing 'the poor' as a distant entity, as the unfortunate ones – something 'other' – yes, in sad situations, but not my problem. But now, far from being horrified by what I saw in Sierra Leone, I was filled with hope.
Vocation for social justice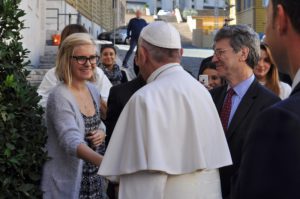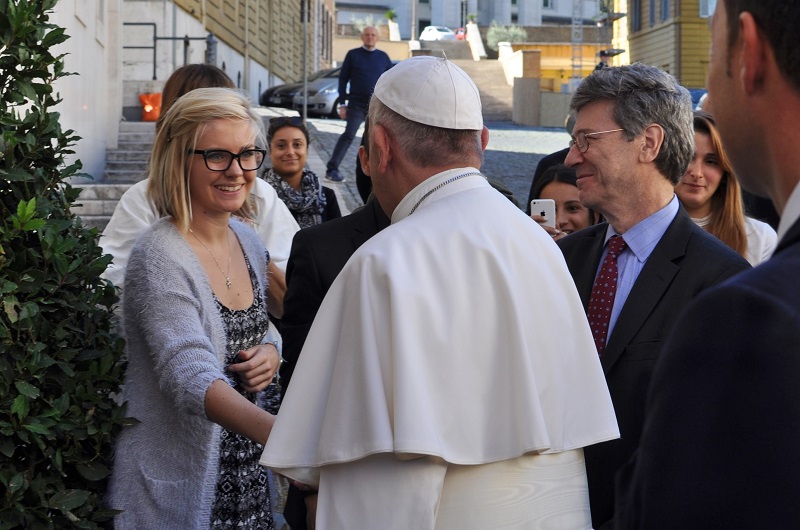 That revelation was the catalyst for the direction that my life is taking now. It's clear to me that my vocation is to work for social justice. Working alongside CAFOD has enabled me to engage with this calling, and has given me many amazing opportunities to have my voice heard.
Last October, I had the incredible privilege to participate in the Vatican Youth Symposium with the UN Sustainable Development Network. I was able to speak (in front of senior UN advisor Jeffrey Sachs) about my passion for environmental education across the world.
The icing of the cake was personally meeting Pope Francis. It was such a surreal moment for me, to meet this epitome of faith and justice. I will forever be grateful for that opportunity.
I am taking another trip with CAFOD next month to Fatima, Portugal for a youth climate conference and will be attending the Papal Mass there. Two Pope meetings in the space of 12 months is not bad!
The earth is our home
I am just an ordinary person, but I think it is really important to remember that ordinary people do care! Constituents care about the world – and MPs all have a responsibility to remember that and to share in that passion.
Contact your election candidates
The world seems especially scary right now: full of uncertainties, violence and hatred. I think that it's easy to give up and resign ourselves to believing that global politics is creating insular nations with 'helping our own' mentalities.
Yet, I believe that 'our own' are our brothers and sisters across this beautiful planet that we share. In a globalised world, 'our neighbour' no longer means those we live near. Yes, 'charity begins at home', but this is Earth and it is our home.