Looking back at 30 years of CAFOD's work on HIV and AIDS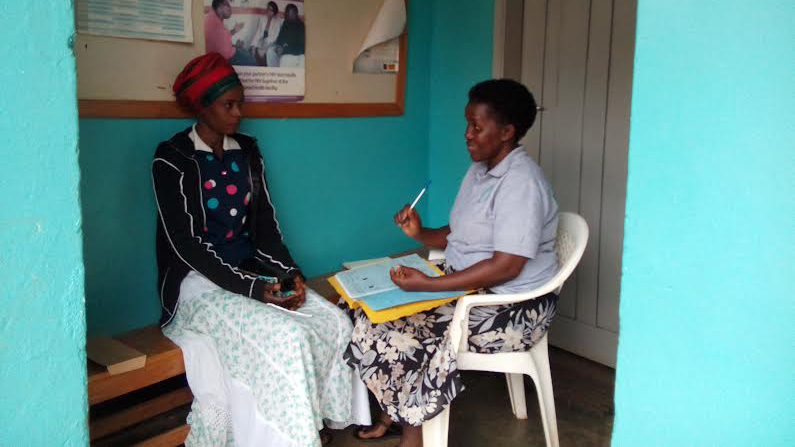 Rob Rees worked in the Africa team at CAFOD for 27 years. He recently shared his experiences of first learning the impact of HIV and AIDS in the communities where he worked at CAFOD's 'Marking 30 years of responding to HIV and AIDS' event.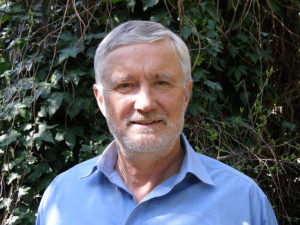 In 1986 reports came from Uganda of what was described as 'slim disease'. The disease was causing weight loss and patients were not responding to any medication. I was due to travel around that time and was asked to add a few days on to my trip to go to Uganda and visit some of our partners and listen to the problems they were facing.
Read about how Kitovu Mobile in Uganda are responding to HIV and AIDS now
I arrived at Nsambya hospital in Kampala, one of two Catholic hospitals in the city and went into listening mode. It took me only ten minutes of listening to Dr Miriam Duggan, the Medical Director, to realise that, despite the huge range of challenges they were facing due to the economic and political situation of the country, they were being overwhelmed by the then emerging problem of HIV and AIDS.
People were coming in with different illnesses but because they were HIV positive, those illnesses were not responding to medication. They were staying in hospital for much longer than they would have done otherwise, occupying beds and using up other resources which the hospital was not able to afford. Bed occupancy was around 200% and they were running out of supplies.
CAFOD's first response to HIV
Soon the story was out. HIV was leaving villages devastated and empty. Children were left without parents or guardians. Nobody knew what to do with them. I asked Dr Duggan, "What can CAFOD do?" She said: "Anything! We need syringes, protective clothes, gloves, steriliser…" And so our response began. We started sending these commodities out from the UK as nothing was available in Uganda. Staying in touch with our partners to monitor their changing needs was difficult at this time, long before the internet and e-mails. Faxes were a luxury and international phone calls had to be pre-booked via the operator.
Watch our video explaining some of the root causes of HIV today: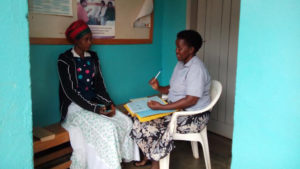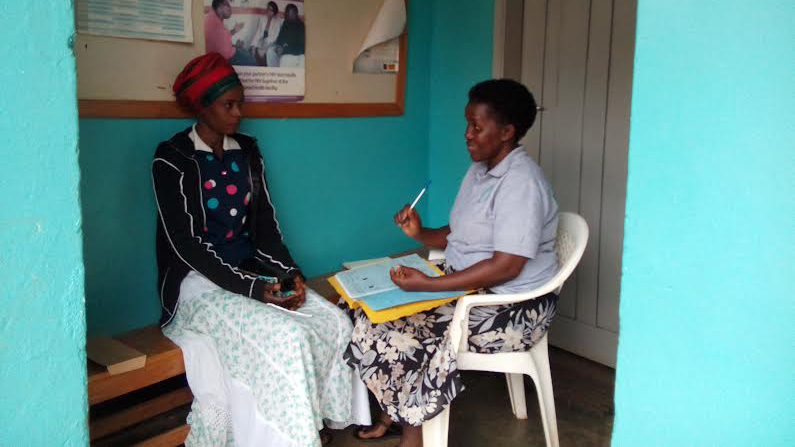 My next visit to Uganda was in March 1987. I visited Kitovu Hospital in Masaka – which was founded and run by an Irish Catholic congregation, the Medical Misionaries of Mary – and found exactly the same conditions. The hospital was being overwhelmed with patients whose immune system had been compromised and were creating huge demands on the limited resources. We provided funds for laboratory testing and other equipment. So our partnership began. And it has lasted many, many years.
Often, the staff could do no more than provide palliative care – just being with the patients, giving them comfort and making it as easy as possible for them in their last days. I remember travelling with their home care team to some remote villages where there was nothing apart from the banana plants that surrounded them. I ended up in tears as I looked though the list of patients they were visiting that day – none of them had been on their books for more than six months, as that was the maximum life expectancy at that time.
Donate to CAFOD's work so that we can continue working with partners to tackle HIV and AIDs.
CAFOD needed a strong response to HIV
Over the following months, I visited other countries in central and southern Africa and the situation was similar. More and more partners were getting involved and responding and few other funding agencies had developed any kind of response to the emerging pandemic. We were receiving many requests for all forms of help – provision of hospital supplies, support for education and awareness raising programmes and simply the provision of information. It was obvious that this would be an issue that had an impact on much of the other work that CAFOD was supporting around the world and so it was equally obvious that we should develop a clear and strong strategy in response.
It's important to remember what the world was like in 1986. It was very much more reserved. There was no public discussion of sexuality and sexual behaviour, and HIV is an issue that affects the most intimate and personal aspects of human behaviour. So it was a big challenge for CAFOD to take the risk of assuming the role of the driving force for the HIV response within the whole Caritas family.
The cutting-edge work that our partners did, with our support, pioneering community care for people affected by HIV and AIDS and education, to reduce stigmatisation, is work that CAFOD should feel enormously proud of. How proud I am to have been part of that programme.
Take a look our poster explaining how CAFOD's response to HIV has evolved since these early days. Significant progress has been made but HIV and AIDS are far from over.