Great Generation: Meet our young leaders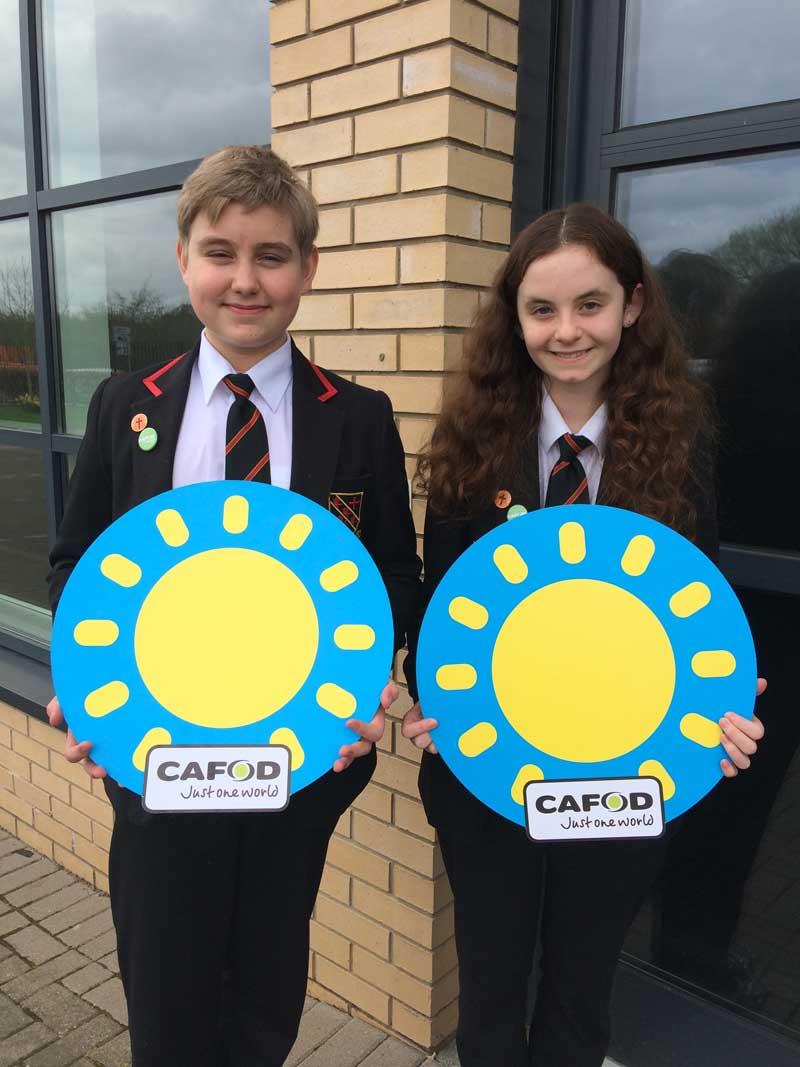 "Young people demand change. They wonder how anyone can claim to be building a better future without thinking of the environmental crisis and the sufferings of the excluded." Laudato Si #13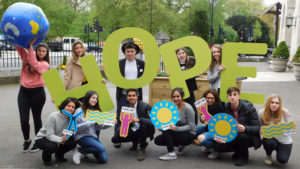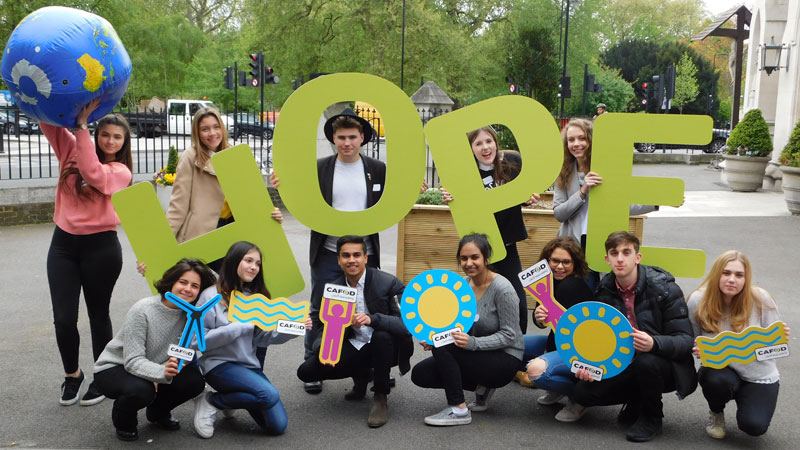 We know that many young people take action with CAFOD, working together to overcome poverty and injustice throughout the world. Many of our partners across the world empower young people to transform their societies.
We're inspired by them, and know that young people in the UK have the same ability to take the lead, which is why we focus on this area of work in the UK, supporting young people to be key influencers of their peers and local communities.
The CAFOD Young Leadership programme is one of the ways we engage a younger audience in our work, offering sixth-formers an opportunity to take the lead by volunteering for CAFOD to make a difference in fighting poverty and injustice.
Interested in volunteering? Find out how you can get involved!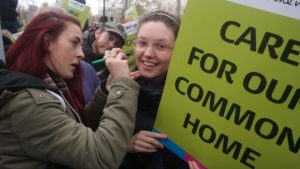 Throughout the year, young leaders receive training on different leadership skills such as planning, organisation, communication and presentation. They also gain a deeper understanding of CAFOD and our mission, vision and values, as well as learning about our work with partners and communities in developing countries around the world.
The young leaders then take part in, and help to organise volunteering activities in their school or parish communities on behalf of CAFOD, encouraging others to take global justice action. This is often in the form of fundraising, peer education and raising awareness through assemblies or lunchtime clubs, leading campaign actions or through prayer and liturgy.
We are approaching the end of the year for our team of young leaders, and as we celebrate their work, and they graduate from the programme, we're reflecting on just how amazing they are.
Meet Emily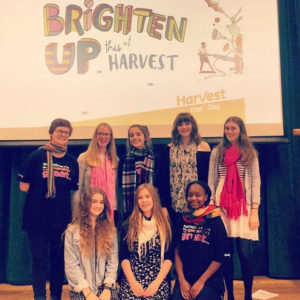 Emily is one of our volunteers in Portsmouth. Along with her friends, she organised a series of Harvest Fast Day assemblies at her school back in October, and raised money for the appeal. After learning about how CAFOD partners have been working with 15-year-old Rebecca's family, providing a greenhouse and training so that Rebecca can grow her own food, Emily decided to raise money. Emily said:
"CAFOD allowed me to feel as though not only was I educating my own community but that I was also giving hope to a new one. As a figurehead for our campaign, due to her age and position Rebeca was so relatable to us all and I felt relieved that all our work could go towards helping people like her.
Save the date! Look out for our Harvest resources to get involved on Friday 6 October
Meet Anna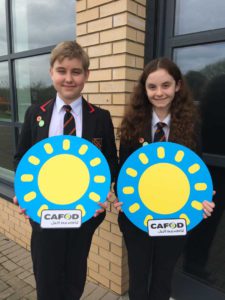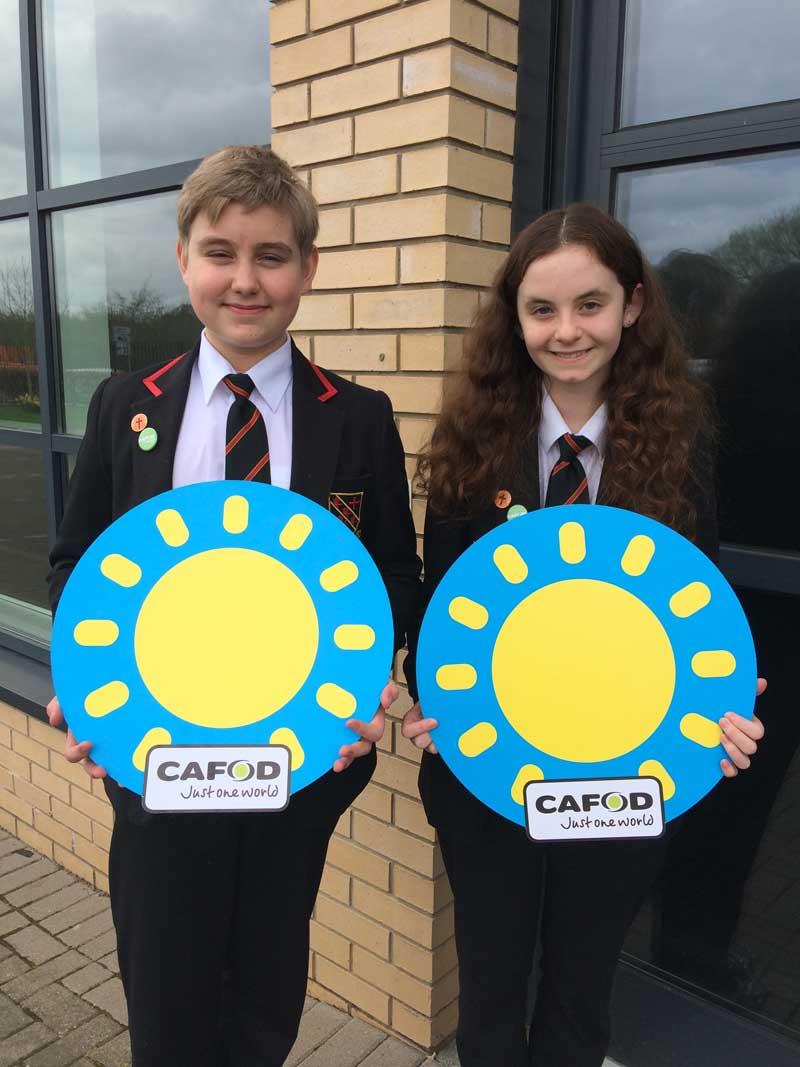 Anna is a volunteer in Swindon. Over the last month, Anna has been learning about how renewable energy is transforming lives across the world, and how local, renewable energy is usually the cheapest and most efficient way to bring power to the poorest communities. Anna said:
"We shared ideas to raise awareness for the campaign. Some of our ideas were having classes outside, reducing power for a day, having a school bus service, display boards, posters and digital displays."
Join our Power to be campaign!
Meet Cameron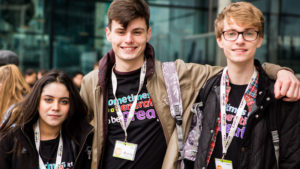 Cameron volunteered at Flame 2017, an event for 10,000 young Catholics on 11 March. Alongside other young volunteers, he ran activities with the Flame crowd to raise awareness of CAFOD and global justice issues.
"We put on different activities during the lunch break. My group ran a game of CAFOD Pictionary. We had a bag with different words in. To play, people needed two teams, and then someone from each team had to draw a picture of the word they had pulled out of the bag. The first team to guess what they were drawing won at CAFOD sticker! Each word that was pulled out of the bag linked to poverty, with this we were able to help people realise what some families may not have, such as electricity, food, or even clean water. We also explained a bit about how CAFOD partners support people living in poverty."
We're so proud of all our young leaders who have given an enormous amount of their time and effort over the past year to support CAFOD's work. It's fantastic to know that we have a great generation of young people across England and Wales who will continue to work for justice in solidarity with the communities we work with.
 Watch this film and find out how you can get involved: