Great Generation: Mountain top moments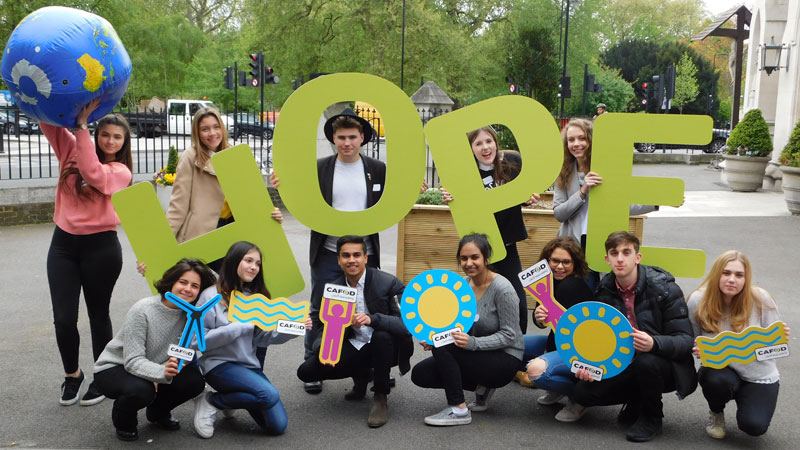 Rachel Mannix is a CAFOD volunteer who has written and performed her spoken word poetry for CAFOD. Inspired by her faith, Rachel explains how she learned a new form of prayer. 
Growing up there have been so many times that I've come home after an incredible experience of God and thought, "What next?"
During special events, like youth conferences, the atmosphere is electric and you feel so connected and strengthened in your faith but then when it is over you get a feeling of withdrawal from that community and spirituality – you can feel lost, deflated and on your own.
Learn how you can volunteer and make a difference in your community
It can be really difficult to keep the momentum going when you are faced with your normality but I'm learning more and more that God doesn't ask us to do that on our own. He wants to be a part of our day-to-day lives and I don't want to just have a relationship with Him when I'm at an event, but all the time.
Finding poetry among the noise
My first ever spoken word poem came out of prayer. I was reading a lot of articles online about things going on in the world and watching a lot of slam poetry that left me frustrated with the status quo. It was just a natural expression that poured out of that prayer.
Poetry has the capacity to be simultaneously simple and complex. The more you listen to it you realise there are lots of layers that you haven't necessarily processed at first. Even writing it there are things that I don't think about and then I'd come back to it and find a whole new meaning to the words.
In my latest poem, which I recorded for the aid agency CAFOD, I was inspired by that feeling you get at youth conferences; that feeling of being connected with the God that knows me and loves me. I guess I was trying to draw a picture of what that moment is – what that really feels like.
The poem is called 'Weather Forecasting' and I wanted to draw on the promise that God is with us in every season of our lives, not just at the times when we're aware of Him. It's about the hope that we have.
I really love the natural imagery and I felt that the water cycle is a perfect metaphor for that journey from your 'mountain top moment' into an emotional come-down after the event and the reassurance that you are still filled with the Holy Spirit and can be elevated back to that place.
Inspired to make a difference? Join our Power to be campaign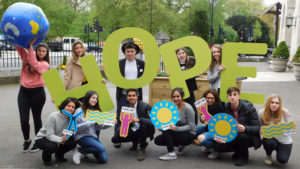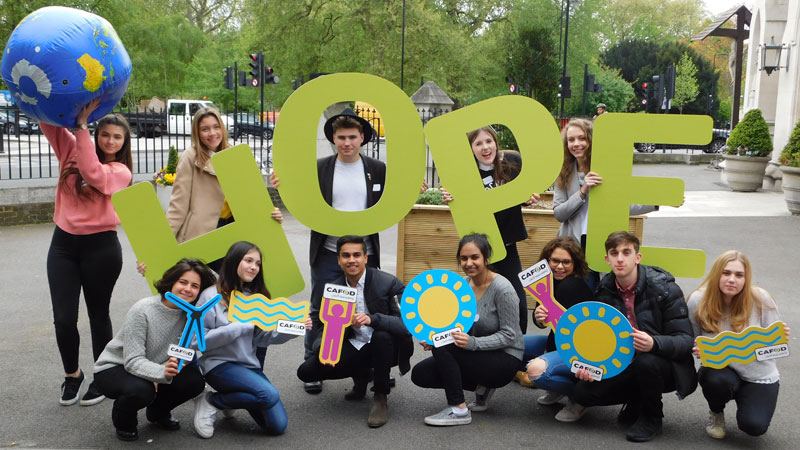 The line that impacts me the most is: 'His glory echoes across meadowed expanses and uninterrupted distance.' In my personal prayer time, I imagine that I am alone with God in a vast and wild landscape. I think that line alludes to that place of intimacy where it's just you and Him, but also a recognition of the awe of His glory and incomprehensible infiniteness.
An image from the poem that seems to capture a lot of people's imagination is that we are 'uniquely knitted into wombs of little mothers, we're woven together in fabric which covers the earth and makes us one'. It's inspired by the line from Psalm 139: 'For You formed my inward parts; You wove me in my mother's womb', which is an echo from one of my favourite parts of scripture, the book of Isaiah. I was trying to get across that paradox that we're individuals but we have been created to come together to be part of one beautiful tapestry.
Discovering a new way of praying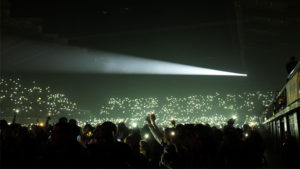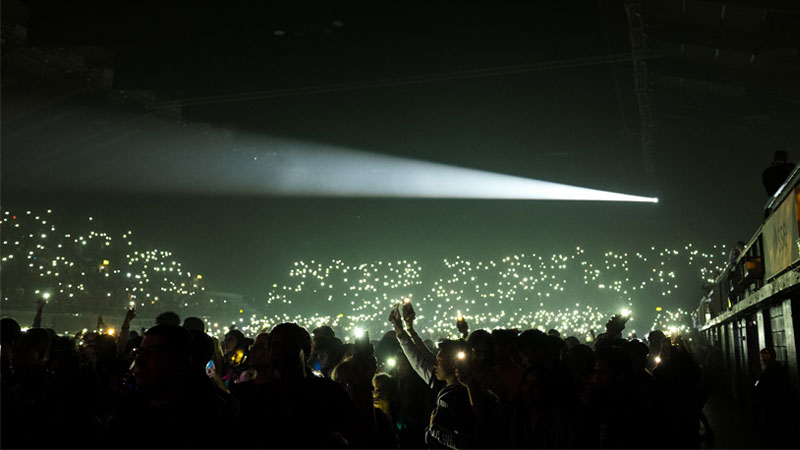 For people who are looking to try spoken word poetry, I would say it's not about the end product, it's about the process. If you think 'I'd better write a poem', you're going to stare at a blank piece of paper for ages but if you approach it as trying to express something that you care about then you're giving yourself a better starting point. Any kind of art is an overflow from your internal feelings to an external communication so draw on what you're passionate or angry about, something that engages you.
Some practical advice is to listen to other poets and how they construct a poem, how they work rhythms in and play around with the different intonations. I try to stretch myself by asking how I can push myself poetically to try out something that's a bit more of an irregular rhyme scheme, or that doesn't rhyme, something that isn't a natural poetic inclination for me.
Explore CAFOD's education resources
By playing around with these kinds of things you can slowly develop your own voice and style. It's not about mimicking others but experimenting and getting inspiration from people who are also forming their own, unique way of communicating.
In the same way that prayer can lead to creating poetry, the Holy Spirit inspires us to act beyond simply looking out for ourselves. The poem draws us to the conclusion that living out our faith stirs us into wanting to do something that will make a difference. The beautiful gift of Christ's sacrifice and the everlasting goodness of the Father transforms our hearts so that we can't sit still, and we are sent out to be the face of love in the world.