Step into the Gap: Welcome to the new volunteers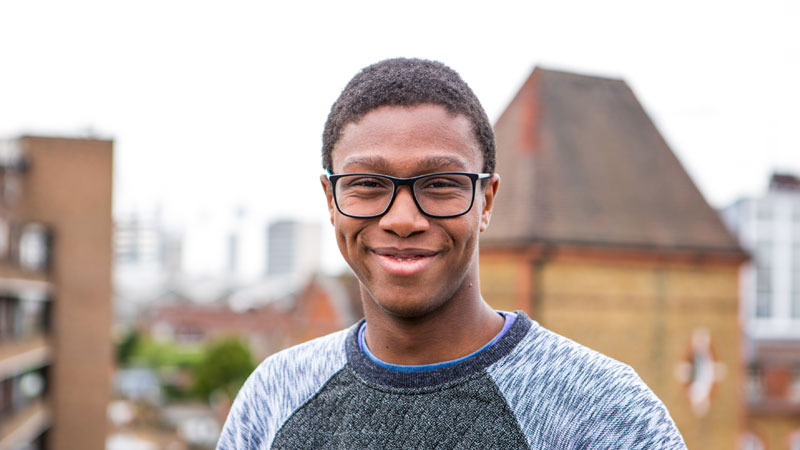 We'd like to introduce and welcome the new team of CAFOD gap year volunteers as they settle into their placements this week. Read on to find out a little bit about the 2017/2018 team as they gear up for a year of volunteering with CAFOD.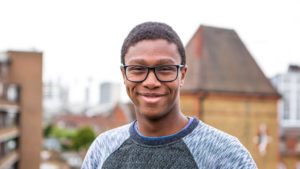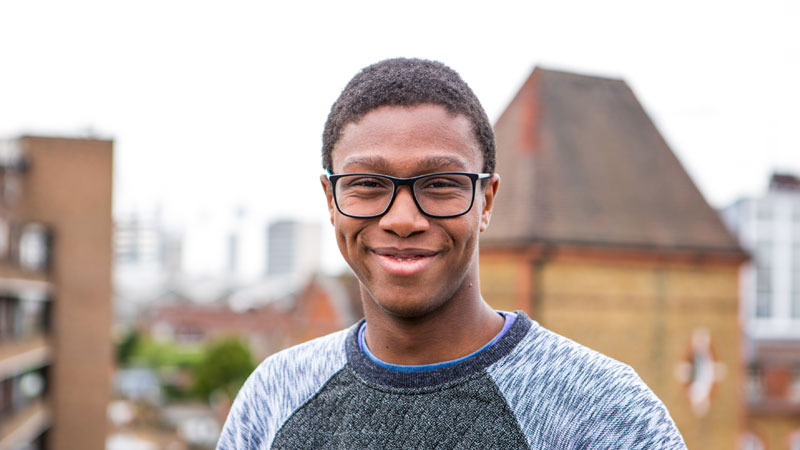 Christopher Burkette – Walsingham House, Brentwood
Hello, my name is Christopher. I am 18 years old and over the next year I am going to be doing a placement at Walsingham House within the Brentwood diocese in the South-East of the UK. I have been previously involved with the work of CAFOD at a campaign raising awareness of the growing issues surrounding Climate Change – One Climate One World; for me an important topic, more today than ever as the effects of climate change appear so prominent in the World around us. For me, it is important for us to care for the World around us – given to us by God as a gift: one we must be stewards of, spend special attention to and care for.
I joined the Step into the Gap programme once the opportunity arose due to my desire to really help people in the wider world around me – I felt the programme gave me an opportunity to make a real difference! This joined with the fact that I have always took an interest in the many varied works of CAFOD. I wanted to be a part of it – in some way acting to represent the values set by CAFOD – not just in work but in my everyday lifestyle. I think that many people don't have a full grasp of the spectrum of how far-reaching CAFOD work and the amount of people's lives of which are transformed completely through action of CAFOD and their partners. I feel that I can be a very vocal person, and so feel that the Step into the Gap programme is helpful for me spreading this message of love to others and act towards visible change!
Work with young people? Explore our resources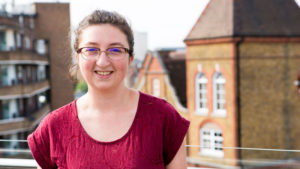 Siobhan Doyle – Newman University, Birmingham
Hi! My name is Siobhan and I am 22 from Milton Keynes. I am about to start the Step into the Gap programme at Newman University in Birmingham. I have just finished my degree in Spanish and International Development Studies at the University of Chester.
I first heard of CAFOD through my local parish and through school. The first time I really became involved in CAFOD was in my final year of university whilst I was vice president of Cathsoc. We organised several activities to raise awareness of the refugee crisis, including a pilgrimage to Rome with the Lampedusa cross. This inspired me to apply for Step into the Gap so that I could put my faith into action, learn about how CAFOD works and see first-hand the impact it has on people's lives in developing countries. I am so passionate about global justice and I am really looking forward to raising awareness of the amazing work CAFOD does and promote its values.
I hope that through taking part in Step into the Gap I will be able to play a small part in raising awareness of the challenges people face in the developing world.
Join our latest campaign – Power to be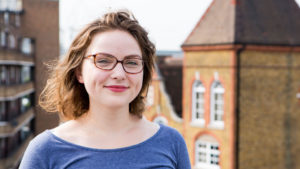 Aleks Adamczyk – St Mary's Catholic Academy, Blackpool
My name is Alex, I'm 21 years old and I am a gapper based at St. Mary's Catholic Academy in Blackpool. I found out about CAFOD two years ago, when I moved to England from Poland to volunteer at Castlerigg Manor. I saw couple of posters around our retreat centre, another two or three at the back of our church and I thought that was it; posters, fliers, collections… Oh, how wrong was I!
Until I personally met some CAFOD people I had no clue how much amazing work is done. Advocating for people's voice to be heard, restoring people's dignity, helping people help themselves, tackling inequality and climate change, not only speaking about the issues but working towards a positive change. I felt like I wanted to become a part of that. I wanted to change the world, and now I could join a cause to fight for common good, live consciously, make a difference, even if it's just one tiny step at the time.
It might sound tad cliché but being there for others is what drags me out of bed in the morning. Being with people, sharing their experiences, learning from them is extremely inspiring. Knowing that I can give something in return makes it even more special. This is why I applied, and even though I have a lot more to learn I am looking forward to seeing what lies ahead. I can't wait to meet all sorts of new people, from pupils to teachers and parishioners, and hopefully you one day! Please stay tuned and join in putting our faith into action!
Find other ways to volunteer as a young person
Kayleigh Margetts – The Briars Centre. Nottingham Diocese
Hi, my name is Kayleigh Margetts, I'm 22 years old and am from Bridgend, South Wales. I am currently on placement in The Briars in Nottingham and I am so excited for the year ahead!
I originally found out about the Step into the Gap programme through my sister as she was on the programme a few years ago. I got to hear all about the exciting things that she got up to whilst working with CAFOD and I have since then been so curious to see the work of CAFOD first hand.
I have recently began exploring my faith and getting to see the work that CAFOD does based on their faith has inspired me. I want to learn more about my faith through working with CAFOD and I feel as though this year will teach me so much about, not just about the work of CAFOD but myself and my relationship with God.
Work in a school? Find out how you can support CAFOD this year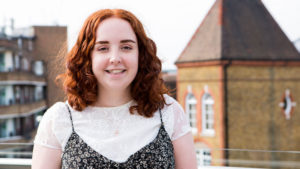 Ciara Hogan – The Briars Centre, Nottingham Diocese
Hi, my name is Ciara, I'm 21 and I'm from Stockport. I've just graduated from the London School of Economics where I was studying politics and philosophy. This year, I'll be based at The Briars Catholic retreat centre in Nottingham Diocese. There I'll be working with young people from all over the diocese, speaking to them about CAFOD's work in the UK and overseas. I'm really excited about this part of my placement. At school I was inspired to fundraise for CAFOD and I'm hoping leading sessions at The Briars will encourage others to do so. CAFOD has been so important in putting my faith into action, and that's why I decided to dedicate an entire year to spread the word about CAFOD and inspire young people to take an interest in global justice.
I'm looking forward to all the new experiences Step Into the Gap will bring, including the overseas visit. Being able to hear from CAFOD partners directly, who are on the front line of the fight against global injustice, is such a privilege. I'm hoping that this visit will not only inspire me and the other Gappers, but the thousands of young people we will reach in our placements.
Take a look at our latest film for schools on our partners' work in El Salvador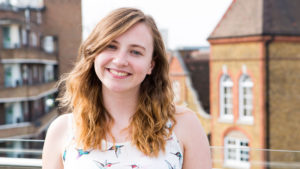 Sophie Aulton – Leeds Trinity University
I'm Sophie Aulton, I am 22 and originally from Manchester. I will soon be starting my year at Leeds Trinity University as part of CAFODs Step into the Gap programme. I have spent the last year at Leeds University studying for my Masters in Global Development, before which I was at Keele University doing Philosophy and International Relations.
I had done a bit of volunteering for CAFOD in my free time at Salford and Leeds, which inspired me to apply for Step into the Gap, and become more involved in what CAFOD does. By doing my placement at Leeds Trinity University, I hope to work with students on issues of social injustice, and help raise awareness of CAFODs work all over the world. I aim to show how much simple acts of giving, contacting your MP, or empowering people can have such a positive effect on people globally.
Find out to contact your MP about global issues
Hannah Collinson –  Youth Ministry Team, Hexham and Newcastle Diocese
Hi, I'm Hannah, I am 22 and from a small town called Billingham in the North East of England. I have just graduated from the University of Leeds with an Integrated Master's degree in Chemistry. As part of my degree, I did an industrial placement year at a company called Vivimed Labs. Europe, where I was making photochromic dyes for glasses.
This year, I will be working for Hexham and Newcastle's YMT (Youth Ministry Team) at the Emmaus Village in Consett. As I am from the Diocese of Hexham and Newcastle, I have grown up with YMT in my school and parish and I have always loved the work they do. I was also a member of their Youth Council meant I was lucky enough to represent the Diocese at the UK Papal Visit as well as meet Ant and Dec when they officially opened the residential chalets at the Emmaus Village.
So far, I have really enjoyed learning more about politics, social justice and global development. As I have a more scientific background, these are areas that I have not previously studied in great detail. I am really looking forward to seeing first-hand the impact CAFOD makes and then having the opportunity to spread awareness of this incredible work.
Overall, I can't wait to explore my faith, develop my leadership skills, and to not only learn a lot from others but to also learn a lot about myself.
Find prayer and worship resources to use in groups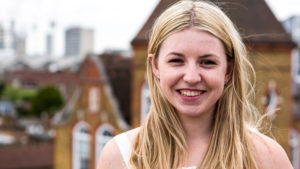 Isabel Marsh – St Cassian's Centre, Portsmouth Diocese
Hi, i'm Isabel and i'm from Essex and I have a BSc in Psychology. I decided to apply for the Step into the Gap programme because I would like to develop and expand my knowledge of my faith. I really enjoy working with young people and alongside others in a team, and this year I'll based at St. Cassian's Centre in Kintbury, in the Portsmouth Diocese. I'm excited to be the first CAFOD gap year volunteer there! I my spare time I love doing sports and classical singing.
Wishing our new gap year volunteers the very best for the year ahead. Keep up to date with their blogs to find out how they are getting on.
Want to keep up to date with our education resources? Sign up for our primary, secondary or youth leader and chaplains emails.