Step into the Gap: Preparing for our travels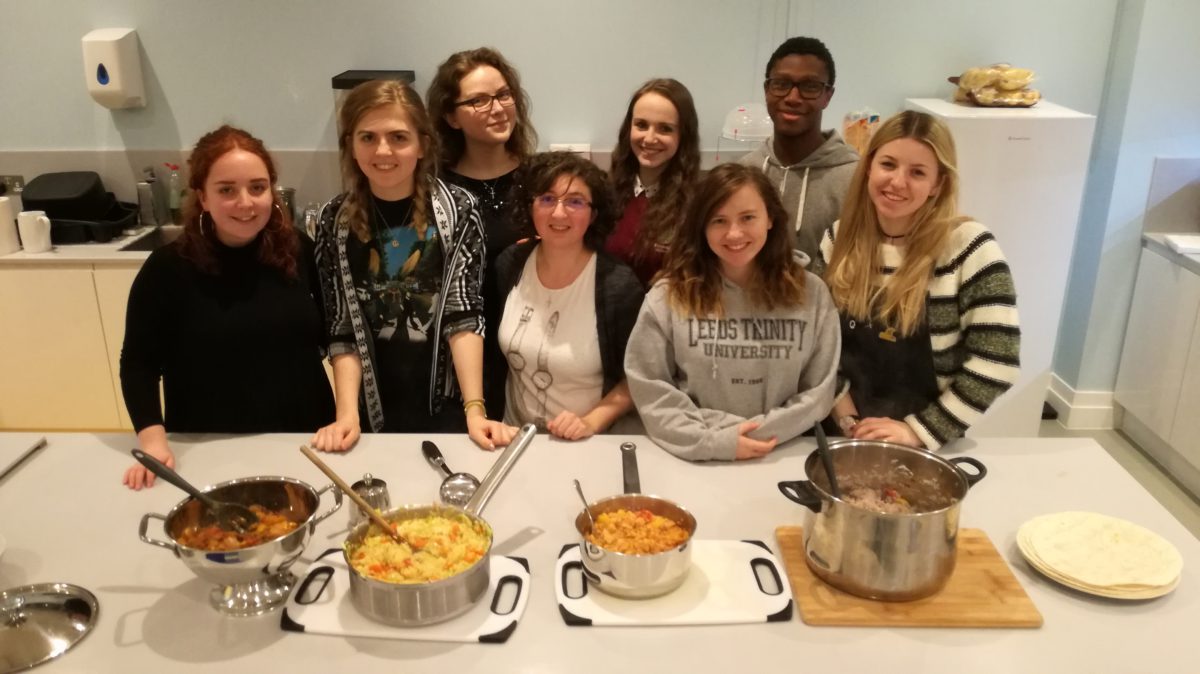 Our team of Step into the Gap volunteers are about to depart for their overseas trips to either Sierra Leona or Nicaragua and El Salvador. We asked them how they are feeling and how they are preparing for their trips.
Kayleigh, Christopher, Siobhan and Hannah are travelling to Sierra Leone.
Kayleigh
Kayleigh is on placement at The Briars youth residential centre in Nottingham diocese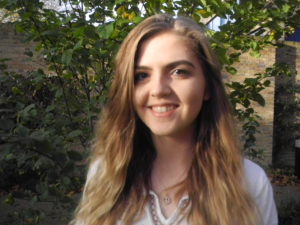 At The Briars we use our morning prayer time and workshop sessions to help young people be aware of many of the issues facing communities in Sierra Leone, for example, recovering from the recent  landslide.
When I get back from visiting Sierra Leone I will get the opportunity to visit groups of young people and share what I've learnt, and I am so keen to get out there to tell them about the people of Sierra Leone, as I already know that they are invested in what I will be seeing and who I will be meeting. I cannot contain my gratitude and excitement and I truly acknowledge that this programme is a once in a lifetime.
Applications are now open for Step into the Gap 2018. Apply now
Christopher
Christopher is on placement at Walsingham House in Brentwood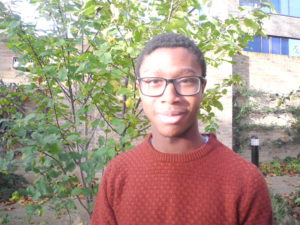 With merely days to go, I am filled with anticipation, excitement, wonder while also filled with slight apprehension. How will people react to my presence there? Will it live up to expectations? Most of all though, how will I communicate the stories of those I meet with people upon my arrival back home?  I ask you to pray for not only for me but also all of the other gappers. May we be safe and gain inspiration from all those we encounter.
Siobhan
Siobhan in on placement at Newman University in Birmingham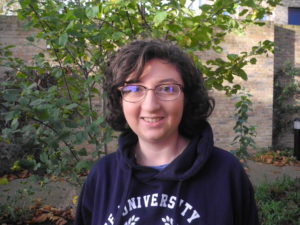 I feel so privileged to have this opportunity and to see first hand the work CAFOD and the partners do on the ground. I am really looking forward to getting to know the partners and the people in the communities, it will be a privilege to hear their stories and be able to share these back in the UK.  I hope to become fully immersed in the culture and way of life in Sierra Leone and to walk in solidarity with the people I meet. I am sure this will be an inspiring and eye-opening experience.
Hannah
Hannah is on placement with the Youth Ministry Team in Hexham and Newcastle diocese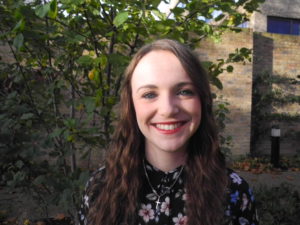 In order to prepare for the trip, we have been learning more about social justice, sustainable development and the culture especially linked to Sierra Leone. We have also been spreading awareness of CAFOD's work and the impact that everyone can make during the retreats at Youth Ministry Team where I volunteer. This included a morning prayer session in which the young people used the Advent themes of hope, peace, joy and love to write messages that will be taken, and possibly exchanged with the people we encounter in Sierra Leone.
I feel so privileged to be involved in such amazing work and to have this incredible opportunity as part of that. I hope to do justice to the people we meet when we return and share the truth that we have heard. I am really excited to share this experience with the young people that come on retreat, so that they can really see the bigger picture of CAFOD's work and the impact that they can all contribute to.
Ciara, Aleks, Isabel and Sophie are travelling to Nicaragua and El Salvador
Ciara
Ciara is on placement at The Briars youth residential centre in Nottingham diocese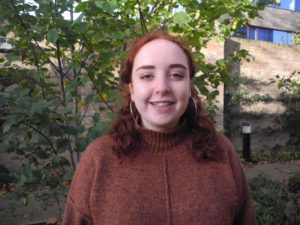 At our international visit prep weekend, we learnt more about the partners that we would be visiting in various places around El Salvador and Nicaragua. I'm particularly excited to be working with partners who work on issues of gender equality. The issue of gender equality is something really important to me, so I'm looking forward to seeing how CAFOD partners work with women overseas. Learning about the work of these partners has brought a new, humbling way of looking at the trip. Although the usual excitements about visiting somewhere new are still there, there's a sense that we are embarking on a trip that is going to have its challenges, but that overall will fill us with a renewed hope and dedication to the work we are carrying out this year.
Aleks
Aleks is on placement at St Mary's Academy in Blackpool
What I know is that God will put us in the right places at the right time. Whomever we meet, whatever we see and experience will help us all. And I can't wait to experience it all! Meeting people we pray for, seeing CAFOD'S partners at work overseas and being able to be a witness back here with you. I simply cannot wait!
That's why, as a part of my prep, I am making an alteration to my own life. I'm letting God take control and trusting that what he plans for us is right. Swapping anxiety for excitement and prayerfully waiting for a visit that will change our lives.
Isabel
Isabel is on placement at St Cassian's youth retreat centre in Portsmouth diocese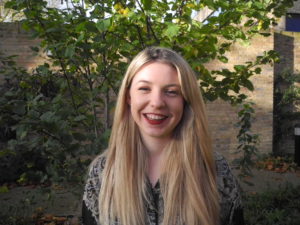 Knowing that I will get to physically meet the people CAFOD help, through their partners is almost indescribable. The fact that these people get to use their talents to help make a living for themselves and their families is just wonderful and I cannot wait to meet so many different people and listen to their thoughts and stories around their lives and experiences.
I'm interested in learning more about Blessed Oscar Romero and the work he did alongside CAFOD to try and help improve peoples' lives – so hearing from the Romero Trust will be brilliant. I have my pen and notepad at the ready!
Sophie 
Sophie is on placement at Leeds Trinity University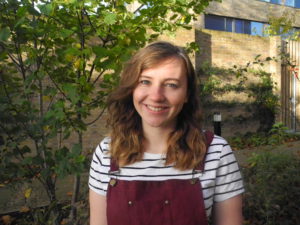 Having never travelled so far from home geographically and never been to countries like El Salvador and Nicaragua, I am at a loss what to expect from my visit. I have been asked many times whether I am nervous, excited or scared for the trip I am about to take, however I am still at a loss to express my emotion, or even comprehend it myself. The lack of true understanding of what it will be like has meant that I am unable to decide for myself what I am feeling! All I know is that I will love any experience to connect with other people that I will encounter. I will be able to take joy in seeing CAFOD's work that I have been teaching so many primary school, secondary school and college children about. I cannot wait to come back and tell those who I told about my trip about bee keeping in Nicaragua, youth centres in San Salvador, the native seeds now being grown in Puentecitos and crosses made in La Palma. For now however, I will just have to wait until 24 January to begin my adventure, and have what I am certain will be one of the most memorable things I will do.
We wish our team of gappers happy, safe and fulfilling travels! Keep an eye on the blog for their updates from Sierra Leone and Nicaragua and El Salvador.
Apply for Step into the Gap 2018/2019