Step into the Gap: Arriving in Sierra Leone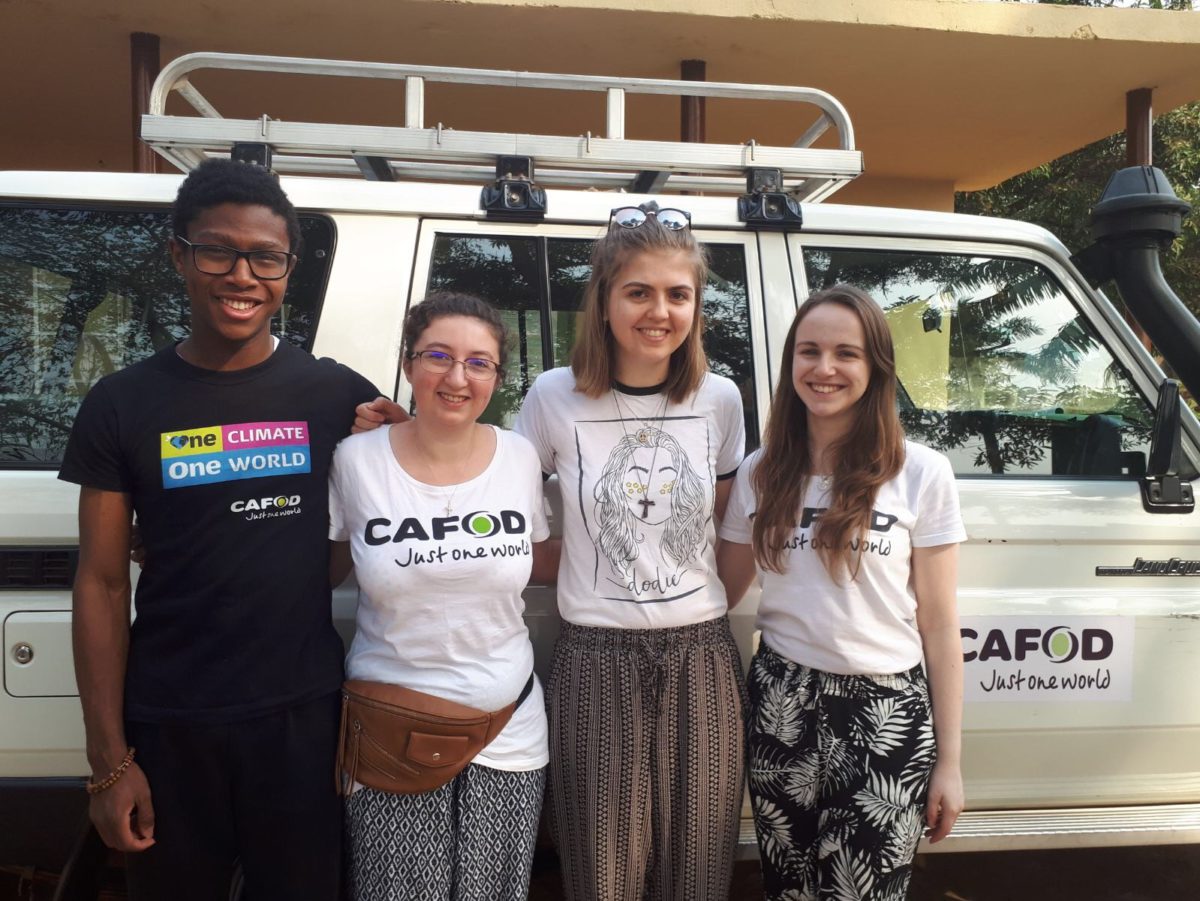 CAFOD Step into the Gap volunteer Siobhan Doyle shares her experiences of arriving in West Africa, meeting CAFOD's partners and seeing the projects that fundraising in England and Wales has helped to fund.
We have now been in Sierra Leone for three days and have been eating lots of plantain, chicken, and rice! The food is amazing, and I have been eating plantain all day.
Learn more about Step into the Gap
We arrived in Freetown on Sunday night. We got a boat taxi from the airport to Freetown and Janet, who is the program officer, and Alusine, the driver, met us to take us to the hotel. We then had dinner and went straight to bed after the long journey.
Our first day
In the morning, Janet took us to meet communities in Freetown who had been affected by the landslide last August – which killed over 1,000 people and displaced thousands more from their homes. We saw where the landslide began and how it had destroyed everything in its path.
Read more blogs from previous volunteers
The walls in the houses that remained were stained yellow – almost up to the ceiling – where the water had been.
Meeting CAFOD's partners
We also got the opportunity to meet CAFOD's partner Caritas Freetown. It was amazing to see the resilience of the volunteers and the community.
Applications for Step into the Gap 2018 are now open
Next, we travelled to Kambia to meet another one of CAFOD's partners Kaddro. One thing that struck me is how welcoming everyone is; when we arrived in the community, everyone came out, singing and so happy to see us.
I'm really looking forward to meeting all the communities and partners over the rest of the trip.