Step into the Gap: "I feel Romero's compassion alive today"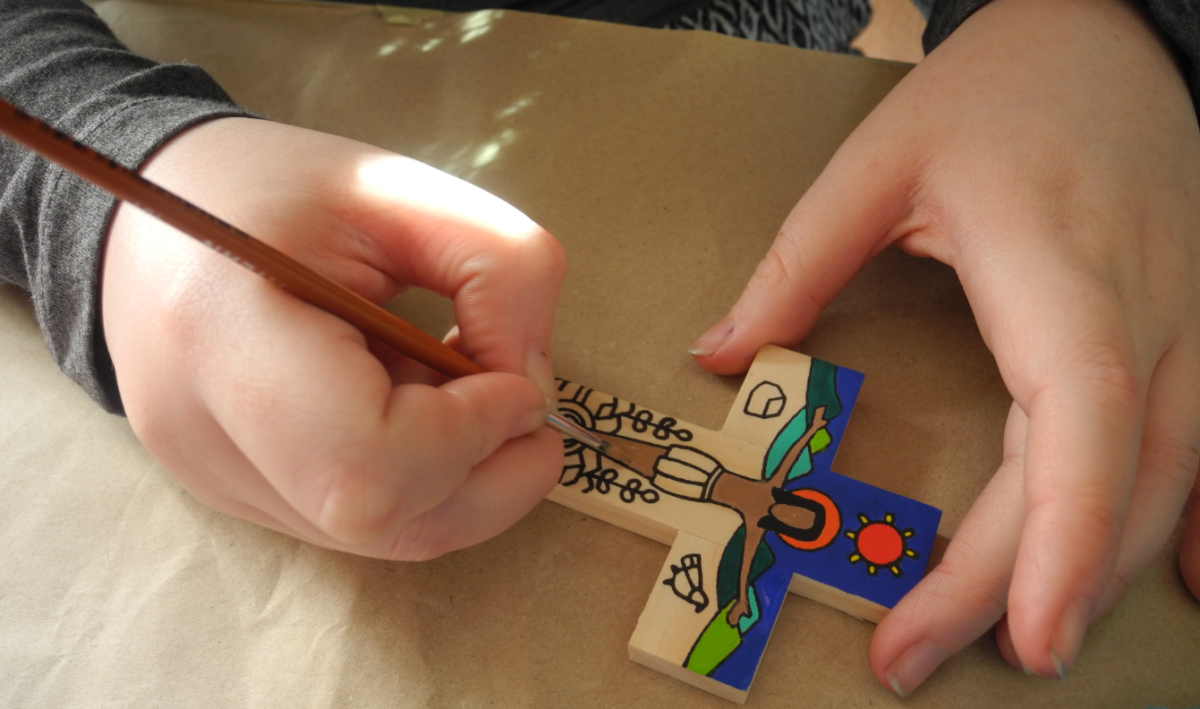 CAFOD Step into the Gap volunteer Ciara Hogan shares her experiences of arriving in El Salvador, meeting CAFOD's partners and seeing inspiring, creative projects.
Our first few days in Central America have been absolutely incredible. In the short time we've been here we have already experienced so many different people and places, each giving us so much to think about and reflect on.
Find out more about Step into the Gap 
One of those experiences was our visit to La Palma, a town in the mountains of El Salvador bordering Honduras. This was our first visit to a family since we arrived.
Meeting Lazaro and his family
Prior to this visit we had been meeting partners in their offices so I was looking forward to seeing a family in their own home and hearing their stories. La Palma is a town famous for its crafts.
It is the home of El Salvador's unique brightly coloured art that has become so famous around the world because of the Romero Cross. The streets are covered in bright paintings- even the lampposts are covered in art!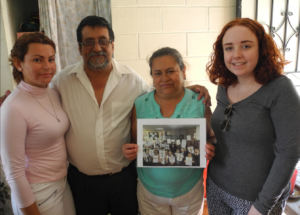 We were travelling to La Palma to meet Lazaro, an artist who creates all of the Romero crosses that are sold by CAFOD.
He oversees the production of each cross, from the carpentry to the varnishing done by his own grown-up daughters. I was particularly excited about this meeting as the cross that I have had since I was young, and that has travelled with me to university and now to the Briars is a Romero cross that was made in El Salvador.
Read more blogs from previous volunteers
We were greeted warmly by Lazaro and his family, who had just moved to a new home. Right away they were so loving and made us feel completely at home. We met Lazaro's wife, Candida, his daughters, Fatima and Morena, and his son Juan.
Learning how the Romero Crosses are made
The day was spent learning about how a Romero cross is made. We were able to meet Santos, who draws the designs onto the crosses.
He demonstrated how some are drawn free-hand while others are made using a screen-printing technique. We then had a brilliant time painting our own crosses! I really enjoyed this part of the day- being shown how to paint the smallest of details by Fatima, while Lazaro and Candida chatted to us in the background. It was a truly blessed encounter and one that I will be thinking about for a long time.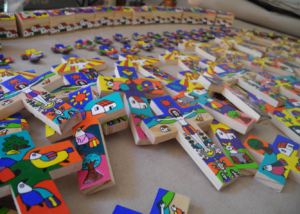 We were able to learn something of the every-day difficulties Lazaro and his family face. For example, Lazaro told us how the unstable nature of his work meant that he has had to take on a second job as a security guard.
Despite this, I was completely inspired by Lazaro's complete trust that God would provide for him. He repeatedly told us how crucial his faith in God was to the rest of his life. Here was a man who didn't believe in God only in the good times, but who found his strength in God when times are hard.
"Oscar Romero is alive in the Salvadoran people"
Lazaro and his family showed us so much generosity and love in the few hours we were with them. Despite not having much to give, they gave all they could and were so giving with their time and their love. They are a true testament of their faith and wholeheartedly live out the message of the Gospel.
Apply to Step into the Gap now
I was reminded today of a quote by Blessed Oscar Romero, "if they kill me I will rise again in the Salvadoran people". I understood the meaning of these words today more than I have every done before. I saw how Blessed Oscar Romero lives on in people like Lazaro and his family. The compassion and kindness of Romero was not killed with him, rather it is truly alive today in the people of El Salvador.