Step into the Gap: A warm welcome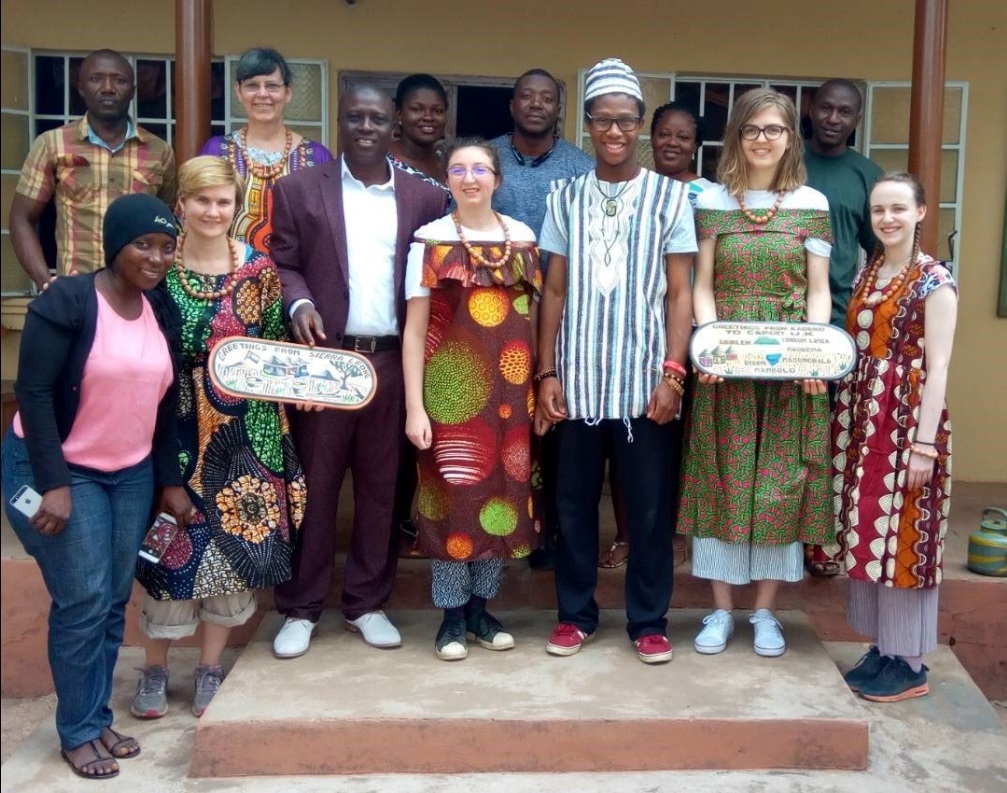 CAFOD Step into the Gap volunteer Hannah Collinson shares her experiences of being welcomed by communities in Sierra Leone.
We have just ended an unbelievable week with KADDRO (Kambia District Development and Rehabilitation Organisation) in Kambia, in the North West of Sierra Leone.
Learn how you can get involved with Step into the Gap 
As I think back to all the incredible experiences that we have had I am struggling to find words that can do justice to the people we have met throughout this time.
Each day as we have stepped out of the CAFOD land cruiser we have been greeted with an overwhelming atmosphere of joy and love as the community welcome us with open arms to their village.
A special welcome
Before the trip, I was slightly apprehensive and quite curious as to how the members of the community would be about our visit to their homes as I wasn't sure how they felt about us and whether we would be accepted. Now, I know I couldn't have been more wrong. I have never felt so wanted and welcome anywhere else in my entire life.
This welcome involved women of all ages from the community performing the most amazing native songs whilst clapping and dancing along with so much energy and enthusiasm. The men would get up to shake your hand with such genuine intent and the children would excitedly run, wave and smile in absolute awe at the "orpoto" (white people) that have come to see them.
Arriving at the Yeali Kumthai community
However, I felt especially touched by the last community we met, the Yeali Kumthai community.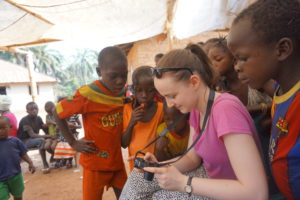 Not only did we get the incredibly warm welcome, similar to what we had experienced previously, but they had also set out special chairs and table for us in the centre of their communal area. The cloth on the table was then removed to reveal coconuts, kola nuts, a pumpkin, eggs (from the CAFOD supported chicken project!) and bananas that were all presents for us!
Read more blogs from previous volunteers
These people have next to nothing to live on yet they wanted to give us all of this as a way of thanking God for bringing us to their community all the way from the UK.
I was very taken aback by their kind words and absolute gratitude for our presence. I felt so humbled but also slightly saddened as I felt that I didn't have anywhere near enough to give back to them.
I felt like the smiles and the interpreted messages of thanks were not sufficient, despite being told that us "just being there" is enough. I just hope that our visit can be a beacon of hope for their future, as they continue to grow as a community with the support of KADDRO and CAFOD.
Sharing stories with communities in the UK
Lots of people I had spoken to at YMT, CAFOD and my local parish had mentioned the word "encounter" to me with regards to the international trip. However, I hadn't really given it much thought as I had no idea what to expect from the people I was going to be meeting and spending time with.
Apply to Step into the Gap today 
But now I am so grateful for everyone I have been so fortunate to have an encounter with so far, I have learnt so much from each and every person along this journey.