Step into the Gap: Occupational therapy in San Salvador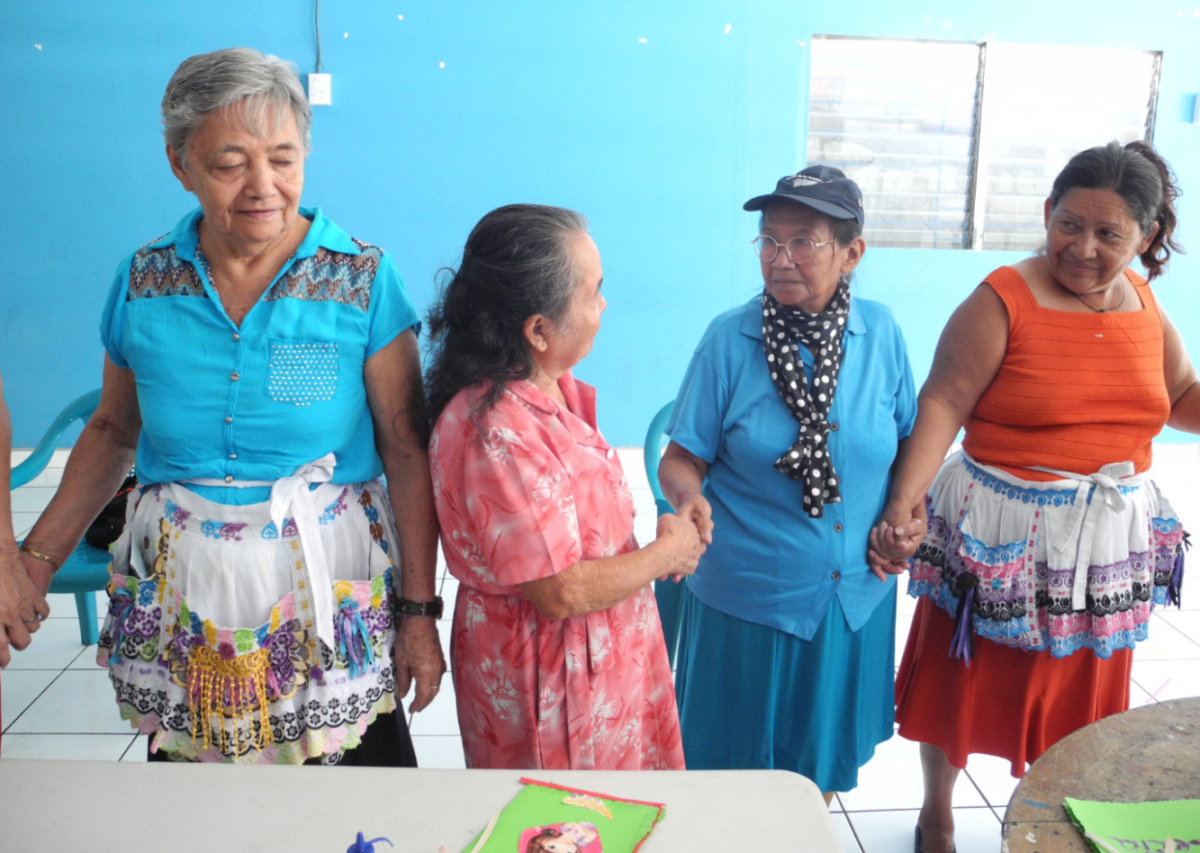 Step into the Gap volunteer, Sophie Aulton, who is currently completing her placement at Leeds Trinity University, shares her experience of spending time at a project in El Salvador.
Find out more about Step into the Gap
One project that I really enjoyed seeing, and perhaps which spoke to me the most was the Occupational Therapy for senior community residents that took place in an area just outside of San Salvador.
Meeting the Sisters of St Clare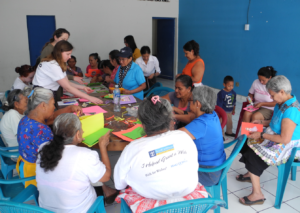 The Sisters of St Clare who work in the area and ran the project explained that the women taking part in the group were generally aged between 60 – 80 years old and had varied family and living situations.
These ranged from: living with their children, who had families of their own – meaning there was three generations under one roof – to women who had been driven out of their homes and now lived on their own, to those who had lost family members to gang violence.
The psychologist worked with them on craft activities to help mobility, relieve pain from chronic conditions and combat potential loneliness. She explained that having a distraction from their day to day lives helped the women greatly, and gave them an opportunity to make friends.
Seeing the project in full swing
One of the most startling and touching moments of the visit came when we entered the community centre where the women were meeting. As soon as we were through the door all the women started to clap and smile with such genuine joy to meet us. Each woman introduced herself and gave us a tide of blessings and well-wishes for us and our families!
Read more blogs from previous volunteers
Although the hands-on activity of making cards meant that there was not much time for talking, I came to really appreciate what the women had to offer in terms of the joy they brought to each other and to me. Each person got a piece of paper, ribbon and a bit of wrapping paper that had a princess on it.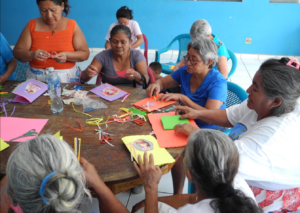 The idea was to cut out the image of the princess and decorate around it on the card. I never thought my love for card making would come in handy on this trip, but there I was, cutting out flowers and hearts and quilling shapes for the women to adorn their cards with!
The joy of making and building a community
By the end of the session, each woman had a card they were extremely proud of. Most planned to give their card to a family member, or use it to decorate their home. Although the time they spent there was short, you could see how the women relished it, and greatly appreciated the time that the psychologist spent with them, as well as the skills she was showing them.
Apply to Step into the Gap now
I loved the whole time we spent there. It was extremely reassuring that I had finally found a project that I could actually help with! This project really spoke to me too because of my own family's experiences of the benefits of occupational therapy. It really emphasised the need for such provision to be available to the people in that community, where gang violence is an issue affecting all areas of life, so they also can have the joy of making and doing as well as building up a community.