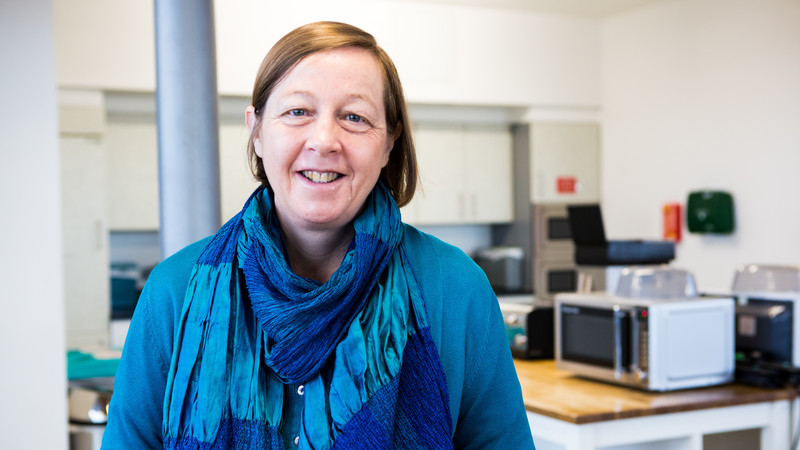 Since 13 February Susy, who works in our theology team, has been vegan. She was already a pescatarian but is now not eating fish, milk or eggs. She tells us what's been tough so far, and what has been a surprising discovery.
It has been a few weeks now since I decided to go vegan for Lent and I would like to share with you some reflections on how it has been so far. I have had a mix of reactions from people. They range from from very supportive and offering practical advice, to incomprehension and defensiveness.
On the supportive side, one friend suggested I should try Oatly barista 'milk'. This was after I complained that I was not enjoying my morning Earl Grey tea as so many milk-substitutes just tasted watery. It was a good suggestion and my tea does now taste better! Another friend suggested I make my own cashew milk by buying a nut bag, but I have yet to follow that recommendation.
Watch Susy's vlog about her vegan Lent and share your vegan recipe suggestions with her:
Susy assures us her vegan lunch is tastier than it looks…would you try a soy fish finger?Got any recipes she could try to make her vegan Lent challenge more exciting?

Posted by CAFOD on Wednesday, 28 February 2018
Other friends have provided me with vegan meals such as marmite on toast with avocado – 'yum' to me, though no doubt 'yuck' to some.   At times it's just been easier to bring my own food with me. Next week though I'm going to work conference and, having told them I am vegan, I will be interested to see what I am given.
Discovering vegan alternatives
I think I was lucky that this year Lent came so soon after January. All the shops and coffee-shops were geared up for 'veganuary' so there is lots of choice and everything is clearly marked. I have been pleasantly surprised that so many places which sell hot drinks have diary-free alternatives for milk.
A few weeks ago I found myself in Norfolk. I was staying on a dairy farm which I booked before I had decided about going vegan! I was surprised when I was out and about that not only did many outlets have soya milk, they also had diary-free ice-cream – just in case I should fancy some in the bitter February cold and wind!
Have you seen any upsides to your Lenten challenge? Let us know on Twitter
Vegan struggles
The slight downside about being vegan is that you can't always eat spontaneously – which might be a good thing in some cases. For instance, a colleague came in this morning with a cake she had baked. She encouraged everyone to have a slice. Unfortunately, it wasn't vegan so none for me I'm afraid. Perhaps best in the long-term though for my waist-line.
Another thing I have had to do a lot of is read packets. Again, you can't just buy food quickly unless you definitely know that it is vegan . Instead you  have to spend time looking at the ingredients and checking for animal products.
Am I looking forward to eating animal products again? I'll let you know in a few weeks. In the meantime, I am looking forward to sampling some vegan truffles at Easter. I have my eye on a brand that were voted the tastiest Easter treat in the UK. Who said you had to suffer by being a vegan?
Thank you to everyone who has donated to the Lent Appeal. Your gifts will change lives around the world. And if you donated between 13 February and 12 May, the UK Government will double your donation, giving twice the number of children the opportunity to grow up healthy and strong.
Match funding has finished but you can still donate to  the CAFOD Lent Appeal.