Step into the Gap: An inspiring week in Kambia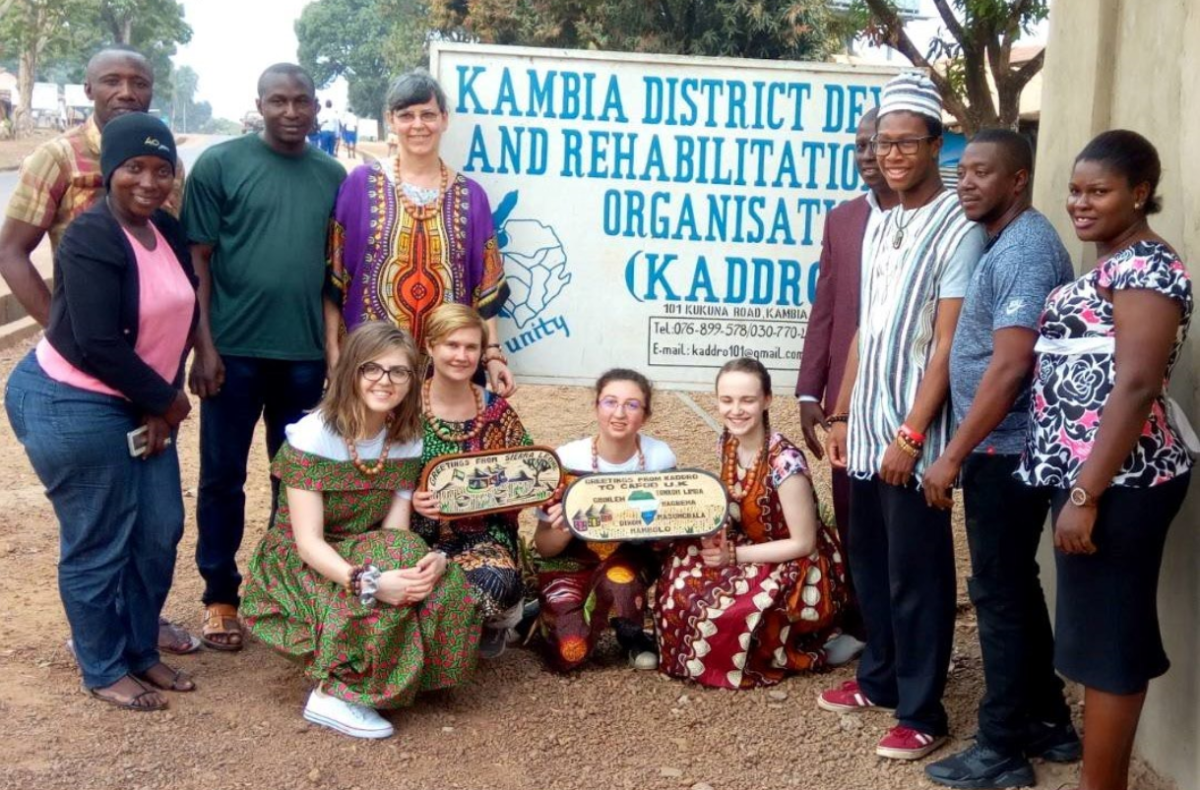 CAFOD Step into the Gap volunteer Siobhan Doyle, who is currently completing her placement at Newman University, shares her experience of meeting CAFOD's partners in Sierra Leone.
Find out more about Step into the Gap
We have spent a week in Kambia visiting CAFOD's partner – The Kambia District Development and Rehabilitation Organisation, KADDRO for short. The staff have been so welcoming and so willing to answer all of our questions.
We visited three rural communities in Kambia where KADDRO works on access to water, sanitation and health, savings and loans groups, ways to make a living projects and women's breastfeeding and pregnancy groups.
Working in partnership
When we travelled to the communities the roads were bumpy and windy, it felt much more rural than what I consider to be rural in England. When we arrived, every community greeted us with such a warm welcome with lots of singing. The children were so excited to see us.
It was so great to see how dedicated the communities were to making these projects work and how CAFOD, KADDRO and the communities all work in partnership. I studied International Development at university, so it was great to see this work first hand.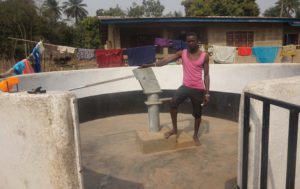 One of the groups we met was the WASH (water, sanitation and health) committee in the Yeli Kunthai community. Before KADDRO's intervention, many did not have access to safe drinking water, they would usually need to walk to the nearest stream which could be two miles away. KADDRO helped to install a borehole in the community so they no longer had to walk to drink unsafe water, and they had more time to spend on their farms.
Read more blogs from previous volunteers
Learning to repair, fix and mend
Alusine Sankoh who is 25-years-old and lives in the community as the mechanic told us that "even if it gets hot we can go the pump and freshen up. That never happened before."
Alusine told us that he had received training, from KADDRO, on how to repair the borehole. This meant that should anything go wrong with the borehole, he would be able to repair it. He was so happy to have received this training, having dropped out of school to become a moterbike taxi when he was younger.
Apply to Step into the Gap now 
When his father died, Alusine returned to the community but struggled to find work as he had missed out of a lot of his education. With the training provided by KADDRO, he is now not only able to repair the borehole in his community but also the boreholes in other communities. This work meant that he now had additional income and this had helped him to make a living.
I felt inspired by Alusine story and his determination to work as a mechanic. It was great to see how a borehole can also provide someone with a source of living as well as safe drinking water. It shows the true reach of these projects and how they can have knock-on effects on all aspects of people's lives.