Step into the Gap: Protection for children, young people and women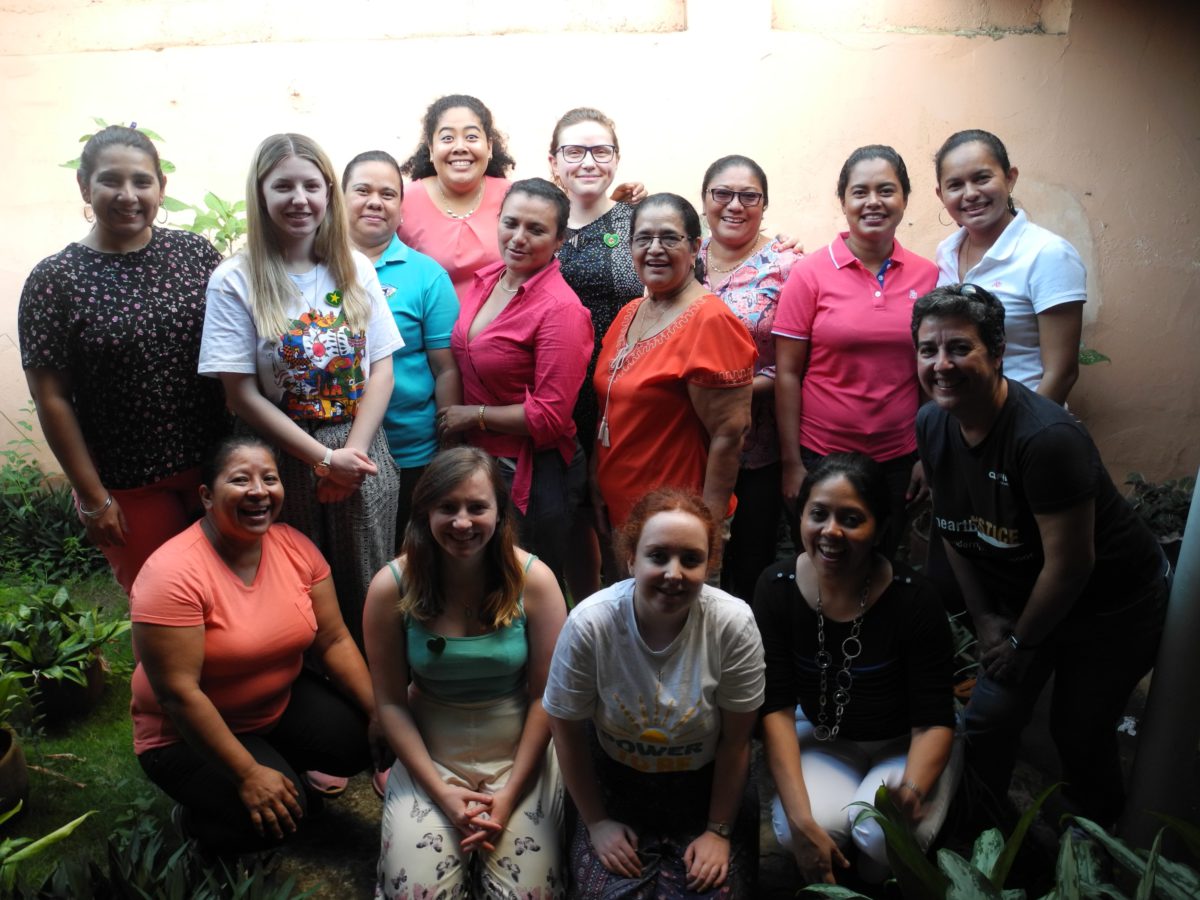 CAFOD volunteer, Aleks Adamczyk, shares about the time she spent with the Mary Barreda Association in Nicaragua. Aleks is currently completing the Step into the Gap programme at St Mary's Academy Blackpool. 
How did the torture and killing of a married couple lead to eight thousand Nicaraguan children, teenagers and women being helped every year to stay safe, free from violence and exploitation?
Find out more about step into the gap 
Inspired by Mary Barreda and her husband Felipe, who during their lives responded to God's call to serve the most vulnerable people in their community, the Mary Barreda Association was founded almost 30 years ago by three women who have carried on this legacy.
Mary Barreda Association works on the prevention and special protection in the areas of domestic and sexual violence, commercial sexual exploitation, high risk child labour, prostitution and HIV.
Arriving at the 
Mary Barreda centre 
When you arrive, the building is not hidden away, but nor is it advertised. You can't see any banners, posters or leaflets outside. I come to understand later on that this is for the protection of the people they serve.
We're welcomed by Rosa Maria, the director of the centre. She's incredibly warm and, in a grandma-like manner, beckons us inside where she hugs us all individually asking our names. It is tiny gestures like this that make us feel special and wanted there.
Learn about the 2018 placements
How many women and children walked through those doors and have been made to feel safe here, I still ask myself. The Association is somewhere they know they will experience kindness, warmth, trust and equality and where they will not be judged. They are given time, space and attention by people who care for them.
Learning more about the project
There are psychologists, lawyers, doctors, nurses and social workers on site who do their very best to ensure that every child, teenager and woman is listened to and given the support they need to face the troubling situations they're currently in.
If CAFOD's support for this partner were limited to helping them write gender policies and provide accountancy training for the office staff, that would be a lot, because this strengthens the whole organisation, making it run more easily. But it's far more than that. What Mary Barreda Association does is transformational.
CAFOD supports a three-year programme that helps young women who are survivors of sexual exploitation. Through the project, the young women grow in dignity. They learn that decisions about their lives and work are theirs to make. They are empowered.
They receive vocational training which gives them practical skills qualifying them as hairdressers or beauticians and supports to set up in work. Because of the support they receive, some of the young women want to go to university and, on the day we visited, two of them received confirmation emails of their places.
Looking towards the future
I came away from this day with a head full of thoughts. I couldn't put into words how I felt. I felt the pain of some of the women myself, and pain for the staff at having to deal with situations that no one should ever have to deal with.
Apply to Step into the Gap now 
But Mary Barreda Association allowed me to see the hope that the project gives:  that, with years of hard work and the dedication of the incredible staff, people's lives can and do change. For me, Mary Barreda Association has shown me the hand of God, reaching out to people who haven't had the easiest of starts. This fills me with great hope.