Step into the Gap: Reflecting on my time in Freetown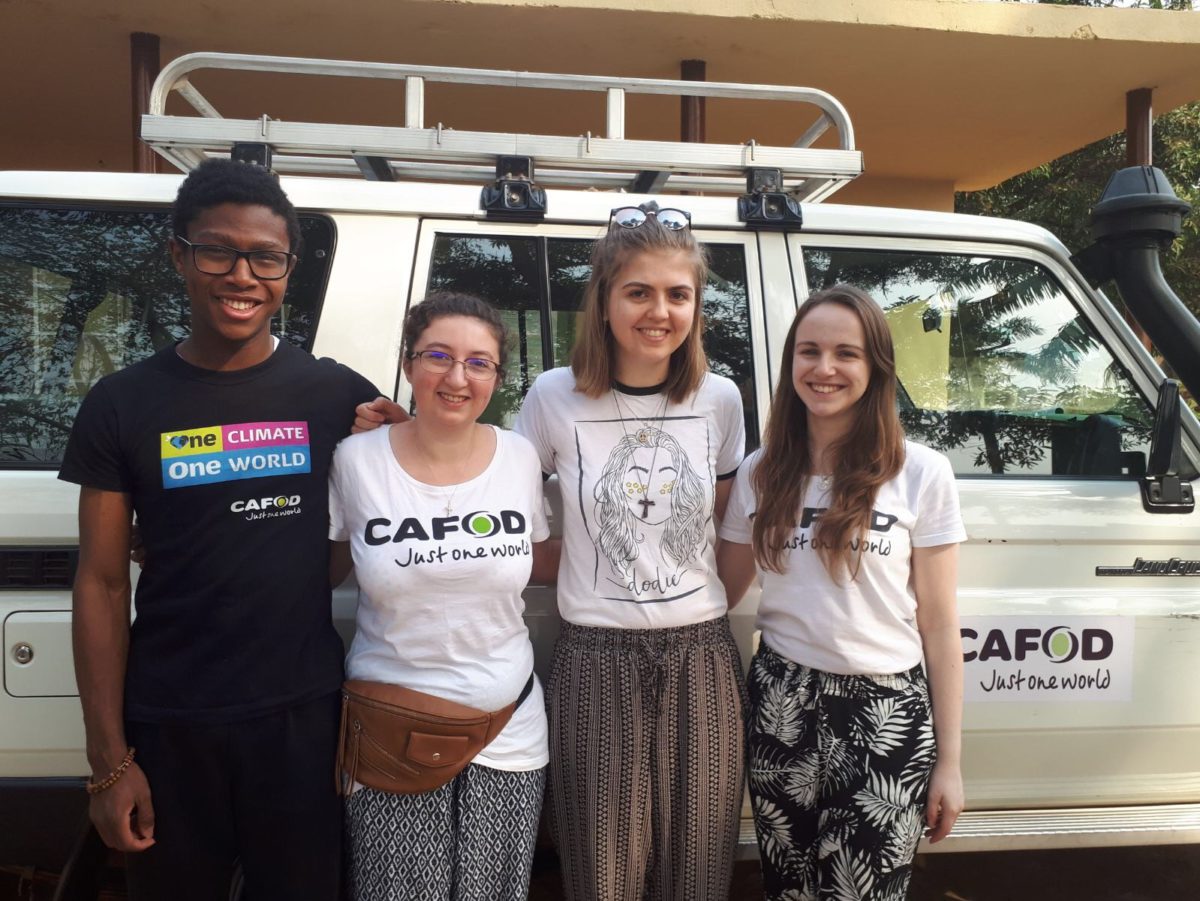 CAFOD volunteer, Chris Burkette, who is currently taking part in CAFOD's Step into the Gap programme and is on placement at Walsingham House, reflects on his time meeting communities in Sierra Leone.
I know for so many people it can be rare to explore outside of Europe, but for many people here in Sierra Leone, it is even rarer that they journey beyond their communities.
Learn more about Step into the Gap
This week has been awe-inspiring, faith-driven and hope-filled. Each day I walked with and alongside members of the towns that made each community so unique.
Over this brief period of just over a week, I have met so many vibrant and lively people in communities dotted around Kambia and experienced such moving encounters in the capital Freetown.
Find out about this year's placements
I realise the things we all too often take for granted each day. Basic commodities such as water are a central struggle in these communities. These are all things we, people in the UK, rarely need to worry about.
Meeting communities affected by the 2017 mudslides
As a group, we learnt about the mudslides last August and 2014 Ebola virus. It feels hard to imagine the various obstacles people here have had to go through and overcome.
I remember one individual – Matthew, who was a teacher within Freetown at the time of the mudslide. As he spoke of his family, friends and colleagues lost during the disaster it was evident the groundbreaking impact and the wider implications – for instance, during this time his house was completely flooded and lost, along with many of the books and teaching materials he would use at his school.
I have not ever felt so strongly the sense of unity and strength in numbers until this week. To hear how people had to work together for a bigger goal and stand together against a disaster that was more than any one member could solve.
Likewise, I saw how in the moments following a disaster, people held tight together like glue to support each other from the many loses. It was not just the loss of property but also of those close to many of the people within the community.
This is something I know that I will take away from this trip and share with whoever I tell people about over my time here.
As always keep the communities around the world in your prayers.