Step into the Gap: How Cambodia changed me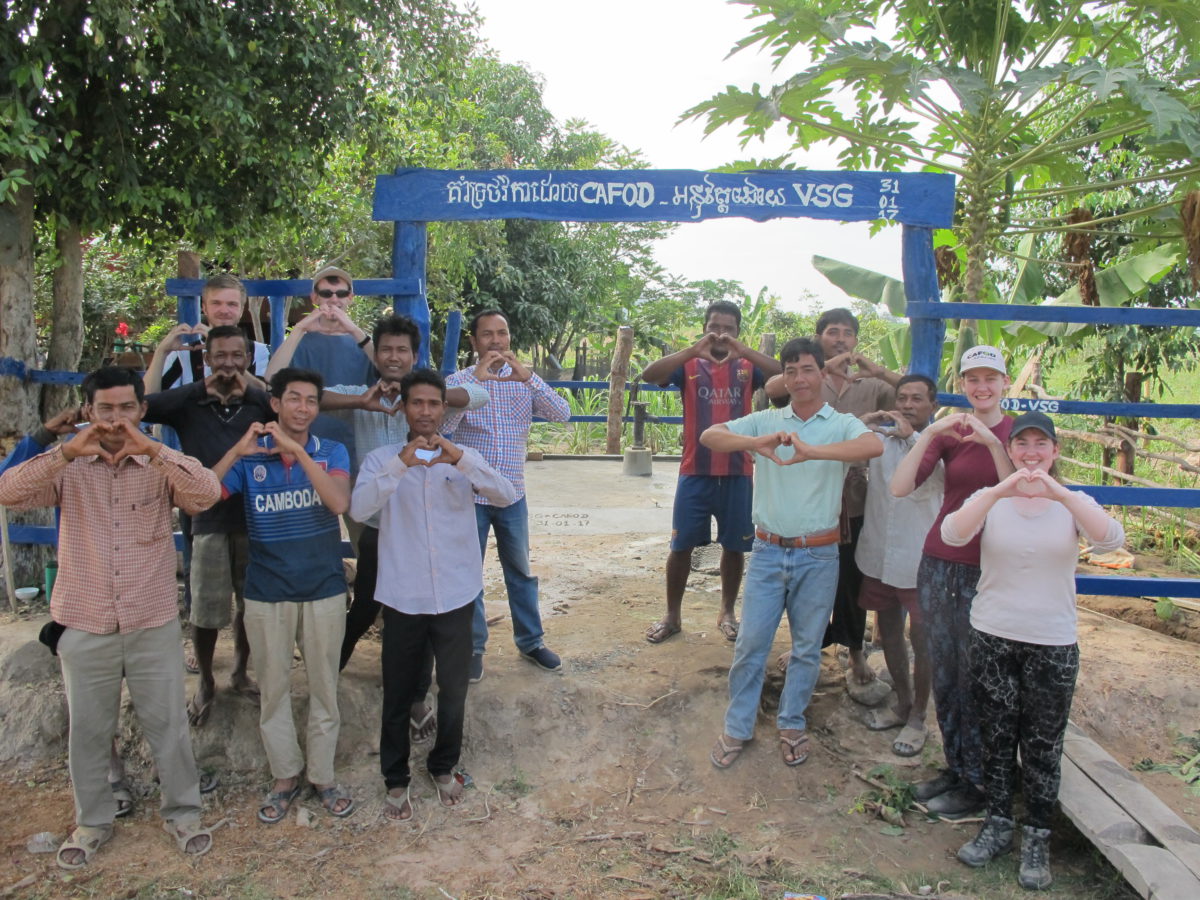 Rod travelled to Cambodia with the Step into the Gap programme to meet CAFOD partners and the communities they work with.  One year on from his trip, Rod reflects on what it all meant to him.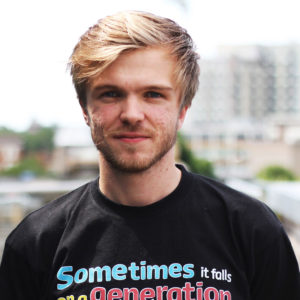 The way in which Cambodia changed me seems to come into view and then fall out again, oscillating in the busyness of life. When I was speaking to people about my trip to Cambodia almost every day, when it was my life, the changes it had made to me were more obvious. Now, to a certain extent they have become more blurred, because I am not thinking about the trip so much. But they are also clearer because I am able to look back at how it changed me from a distance.
Apply to be a Step into the Gap volunteer  
I've changed the way I look at the world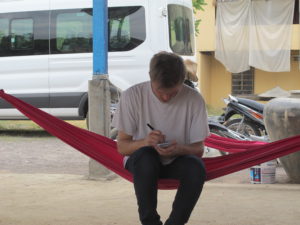 Most obviously, Cambodia has made me more aware. It has changed the eyes with which I look at the world. Before, my view of the world was firmly divided. There was Europe (to be precise, western Europe) and then on the other side, the rest of the world. Whilst locality will always be very important, the rest of the world no longer appears to me as neutrally or as less urgent in my conscience. It appears more urgent. It is all the more scandalous that many more profound injustices occur whilst the richest half of the world looks on, doing the bare minimum and saving face when asked to justify its turgid attitude. So my conscience is awakened and the world as a whole has become relevant.
We're recruiting for Step into the Gap 2018. Apply now
I've changed as a Catholic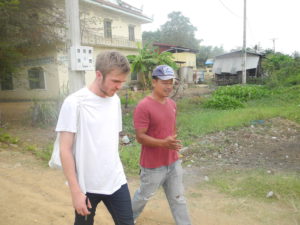 My life, my thoughts and my prayers as a Catholic have changed. Before, I had a limited to non-existent understanding of the importance of the intersection of faith and stewardship, and of creation within that faith. Cambodia confirmed to me that this problem is not an abstract one. Indeed, Pope Francis's encyclical Laudato Si' about an integral ecology, about caring for our common home, now appears to me as an essential document of my faith.
Watch our animation on Laudato Si'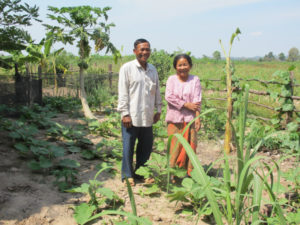 Similarly, in this vein, Cambodia concreted a suspicion I had held uncertainly before. Singha, the co-founder of Village Support Group made me more convinced than ever that it is not right for me to follow a selfish individualistic path. Whilst I am obviously not perfect, as long as I remember my trip to Cambodia I will refuse any doctrine of individualism and any suggestion of a vocation that denies the presence of the constant need to give the gifts that we are able to give.
Watch our film about having mountain-top moment experiences
I've changed the way I encounter people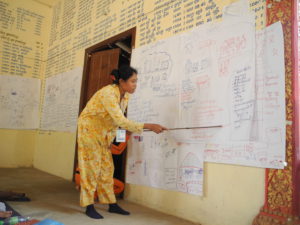 Speaking with those people in Cambodia and retelling their stories to others taught me the importance of relationality. As you can probably tell, I am naturally drawn to ideas rather than humans. I don't believe in clichés either. We were told  that the trip would be about 'encounter'. I didn't immediately deny this, but neither did I accept it, thinking it probably to be overly idealistic. Sure, you meet people – but will that really translate into an encounter of some lofty, moving connection?
Watch these short films about the Step into the Gap programme 
The trip and its aftermath could not have been more profoundly about encounter. I now rarely fail to listen to another person without being touched by this infectious 'encounter' with which I had previously struggled.
Every time I speak about the individuals I met I'm astonished at the encounters that take place. People are moved by people. Each time I give a presentation about my trip to Cambodia, an encounter occurs. It happens between the Khmer people who originally had told those stories, and the audience sitting in front of me. I've been fortunate to see those in my audience enlivened and awakened by the story of a person they have never, nor probably ever, will meet.
After Cambodia, I will never again doubt the unique power, even second hand, of a human encounter. Only in such a meeting of two hearts are we moved, questioned, inspired and invigorated.
Do you know anyone who is looking for a gap year with a difference? We're recruiting a new team of gap year volunteers to start in September 2018.