Share the Journey with arms wide open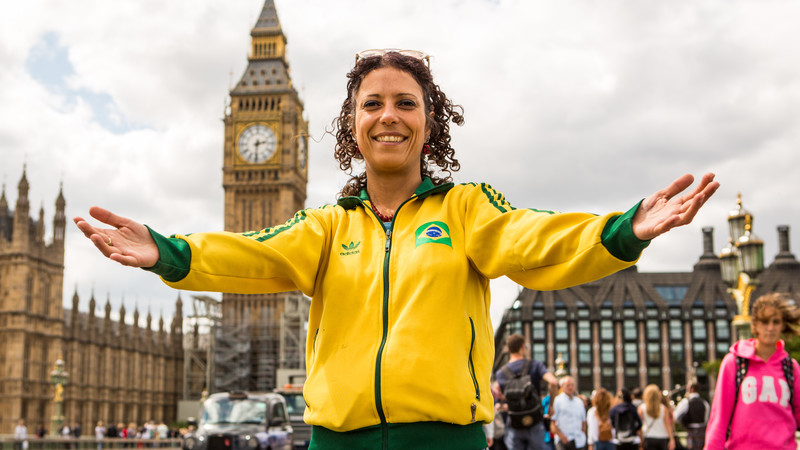 You are invited to imagine Dilda's journey who fled Myanmar. Hear Pope Francis' call to Share the Journey with our brothers and sisters, with arms wide open.
I invite you to close your eyes for a moment. You are at home. You can see thick smoke rising from the house across the street. People are shouting. Your neighbour's house is on fire. You escape with your family, leaving everything behind.
You start a long journey to find a new home. You don't know how long you will be walking, when you will next eat or where you will rest.  Alone and afraid… you need someone to talk to, a sister or brother to reach out and share the journey with you…
This was just like Dilda's journey. She fled Myanmar to escape violence in her village. She says, "We didn't bring a thing. We just grabbed the children and ran."
Dilda left behind her home, her possessions – everything – for a temporary shelter on the side of the road. Her children are scarred by what they have seen.
We cannot cross by on the other side while our neighbours are struggling. We can share the journey, we can share our hope.
Discover how to Share the Journey
Pope Francis' call to open our arms to migrants and refugees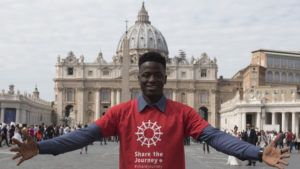 As Pope Francis says, "Christ asks us to welcome our brother and sister migrants and refugees with arms wide open."
The Church has been at the forefront of reaching out to refugees and migrants. But so far world leaders are not meeting the challenge. Alongside Catholics around the world, we must call on them to step up.
This year, the Holy Father urges us to reach out to our brothers and sisters who are forced to flee their homes. This  campaign is called Share the Journey.
Discover the campaign Share the Journey 
Share the Journey with a walk in your community
Organise a walk in your community and Share the Journey. See how far we've already walked on our online totaliser . So, now… it's time for you to add your miles.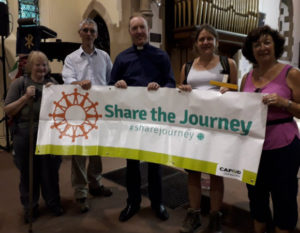 You choose the way – it could be a walk to church, or a pilgrimage. Perhaps a sponsored walk, or even a Kilimanjaro trek for the adventurous! For something a little closer to home, you might choose the Thames or Hadrian's Wall paths. Even a few steps around the pews of your church is enough. Pick your favourite way to add your miles and organise a walk between now and September.
Download our Share the Journey organiser guide 
Thank you for sharing the journey with our brothers and sisters, with arms wide open. Please keep refugees like Dilda and her family in your prayers.