Step into the Gap: Meet the new team of volunteers!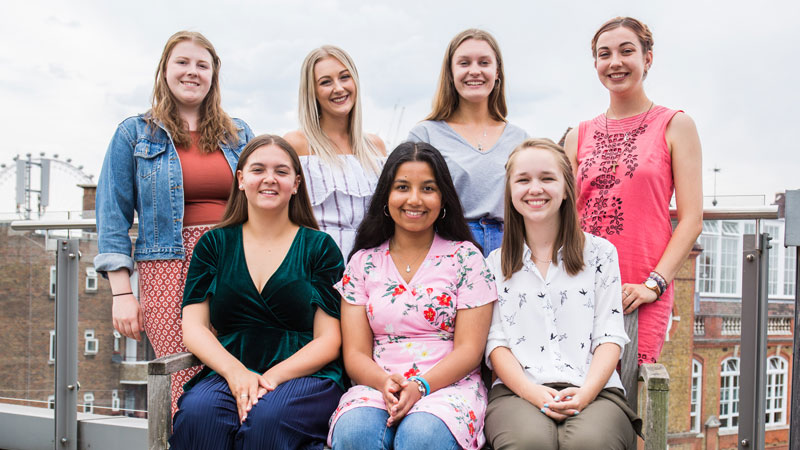 Welcome to our new team of CAFOD gap year volunteers! Read on to find out about their placements and what inspired them to join the programme.
Caroline Collins. Newman University, Birmingham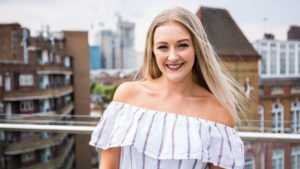 I'm Caroline and I'm based at Newman University in Birmingham. I first found out about CAFOD's Step into the Gap programme when I did my first gap year at The Briars Youth Retreat Centre in the Nottingham Diocese. I studied Human Geography at university, and since then my passion for social justice has grown. My degree allowed me to gain a deeper understanding of the inequalities faced across the globe. As I was approaching the end of my studies, I realised I wanted to raise awareness and put my faith into action through working with CAFOD.
Work with young people? Explore our resources
Juliette Bone. Youth Ministry Team, Hexham and Newcastle Diocese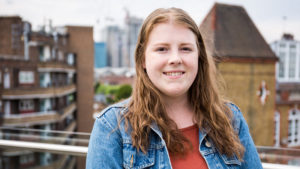 I'm Juliette, I'm 23, and I'm based at the Youth Ministry Team in Consett. I first heard about CAFOD through church, and then later at university when I had the opportunity to meet a Step into the Gap volunteer at my chaplaincy in second year.
I have a BA in French with Italian from Warwick University, and I spent the third year of my degree teaching English in a small town in France and working as part of the local chaplaincy. I can't wait to be able to travel abroad again but this time to see and take part in some of CAFOD's projects across the world. Being a part of Step into the Gap will give me the opportunity to combine my passion for social justice and working with young people, with my teaching experience and my faith. From this experience I hope to further my interest in development as well as gain first-hand experience of the work CAFOD carries out both on a local and an international level.
Check out our top back to school resources
Kezia Harrow. St Cassian's Centre, Portsmouth Diocese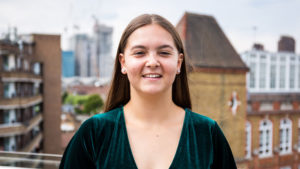 I'm Kezia, I'm 18 and am from West Horndon, Brentwood. I've just finished my A-levels at Brentwood Ursuline. This year I will be based at St Cassian's Centre in Kintbury. I first heard about CAFOD through my school and then got involved in the CAFOD Young Leadership programme. I learnt about the amazing work CAFOD does with its partners and how our actions here in the UK can help. I got involved in CAFOD's campaigns such as Power to Be and 10,000 reasons to hope.
I decided to apply for the Step into the Gap programme because I have a passion for social justice and want to put my faith into action. My main aim for the year is to raise awareness and inspire other young people to get involved with CAFOD.
Find out more about Step into the Gap
Kiera Harman. Walsingham House, Brentwood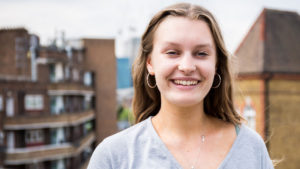 My name is Kiera, I'm 18 years old and I have just finished my A levels. This year I'll be completing my placement at Walsingham House in Brentwood. I am looking forward to working with young people and developing a greater understanding of my faith.
I'm extremely excited for the year ahead and most especially the work which I will be doing with CAFOD. I was previously a part of the CAFOD Young Leadership programme which sparked my interest in current issues, especially those surrounding climate change and the refugee crisis. I hope I can raise awareness of these. I cannot wait to see first-hand CAFOD's work in developing countries and to share these experiences with individuals that I will meet throughout the year. I couldn't be more excited for the year ahead!
Find out why CAFOD supporters walked 100,000 miles for refugees
Madeline Woods. Leeds Trinity University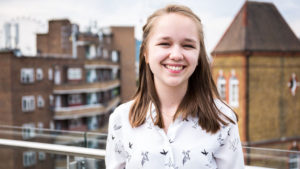 Hello! I'm Madeline, and I'm based at Leeds Trinity University for my year on CAFOD's Step into the Gap programme. I'm 21 and originally from Cumbria, though I've just finished my degree in Linguistics at Bangor University in North Wales.
I'm excited to start volunteering for CAFOD, as it's a charity I truly believe in and support. The use of positive images and language when campaigning really struck me when I visited the CAFOD website to find out more about the Step into the Gap programme, and that's what made me sure that it was right for me.  I hope to be able to have a positive impact on the students at Leeds Trinity University, the local community and communities all over the world, particularly those I meet on my overseas visit. I am incredibly grateful to CAFOD for giving me this amazing opportunity to live my faith, and I am looking forward to seeing what the year ahead has to offer.
Watch how children and young people made a difference this year
Niamh Melton. The Briars Retreat Centre, Nottingham Diocese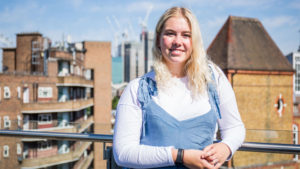 My name is Niamh Melton, I'm 18 years old and I'll be completing my placement at The Briars, but will also be working internationally with CAFOD partners! I applied for Step into the Gap because I am really interested in global justice and welfare. I want to learn about the different kinds of work CAFOD does all over the world, while inspiring young people and creating an exciting platform for Christian and Catholic youth to celebrate their faith. I'm really looking forward to the year ahead and the memories and friendships that will be made!
Find prayer and worship materials for children and young people
Nicole Gillespie. St Vincent's Retreat Centre, Southwark Diocese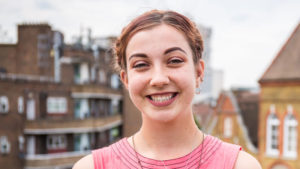 My name is Nicole and I'm 19 years old. I first heard about CAFOD at primary school because of a Family Fast Day, but never thought I would be here today!
For the past year I've been on placement at St Vincent's Centre in Whitstable, working with the young people from all over the diocese. It has helped me learn so much more about CAFOD's work, and I'll be based here for the next year as well, as a CAFOD gap year volunteer.
I am so excited to be able to be a part of something so incredible that encourages optimistic change in our worldwide catholic community, because the word Catholic by definition means universal. Getting to know people and sharing part of ourselves with each other is a massive part of why I applied. Therefore, I cannot wait to be able to build relationships with new people, CAFOD partners and God.
Join our Brighten Up fundraiser for Family Fast Day this year
Sharon Weerasuriya. Castlerigg Manor Retreat Centre, Lancaster Diocese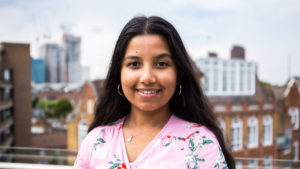 My name is Sharon. I'm 20 years old, and I'm from Enfield in North London. I'm currently a third year Psychology Student at the University of Bedfordshire and I'm going to be on the Step into the Gap programme as part of my university course placement at Castlerigg Manor, in the heart of Lake District
I love working with people and learning about their experiences. This year I look forward to encouraging children to experience faith as well raise awareness about global injustices and how we can tackle these issues. And I hope this influence will encourage them to make a difference in the lives of the people around them locally and globally.
We wish our team of gappers all the very best for their year ahead! Keep in touch with them by following their blogs.