Saint Romero: My inspiration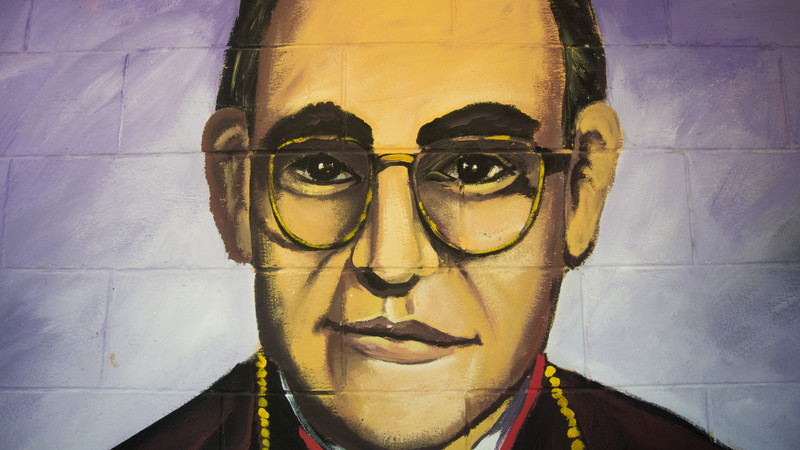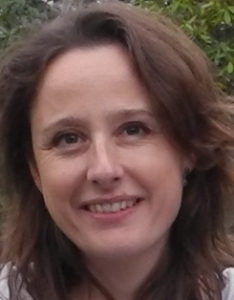 Tania Dalton was a member of CAFOD's Latin America team for nearly 13 years. In this blog she explains how Archbishop Oscar Romero has inspired her to begin a new chapter in her life.
Two big things are happening in my life right now:
I have started to train as a primary school teacher
Blessed Oscar Romero is being officially recognised as a saint on 14 October
It might seem conceited to say the two things are related, but in my mind, they are.
Inspired by Oscar Romero
I first heard about Archbishop Oscar Romero when I started working in CAFOD in 1999. I am inspired daily by Romero's unwavering option for the poor, although I was a small child when he was killed for his defence of basic human rights and social justice.
Read more about Oscar Romero's life
Through my work with CAFOD I have been fortunate to visit Romero's homeland, El Salvador, on several occasions.  I have stood in his humble home, I have prayed before the altar where he gave his life and I have stood in awe by his tomb.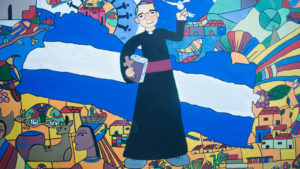 Working towards a fairer society
But the true blessing came from the people I met in El Salvador – some of whom worked with Romero, some of whom were inspired by him to struggle for a fairer society, and especially the children and young adults who have grown up listening to their parents recalling his example of deep faith and uncompromising social action.
Many of those children and young people are growing up in a context of poverty, violent gangland neighbourhoods and long-distance family relationships as loved ones migrate to find work or to flee for their lives.
The young people I met, despite the challenges they face, are determined to be the change in their communities.  I will never forget the teenagers challenging the invisible gang frontiers through their bonds of friendship – their ingenuity in setting up a quick-response Whatsapp group to let each other know when it is not safe to go down a particular street.
Help us support people tackling poverty in the world today
A message of peace
These are streets where Romero walked 40 years ago, bringing spiritual comfort to the poor who lived there.  Now walls are adorned with brightly coloured murals depicting Romero and conveying messages of peace and hope. Many of these have been painted by children, teenagers and young adults.  I have painted with them. Every brushstroke is a clarion call for justice.  Every step they walk is a defiant call for peace.
Find prayers and reflections inspired by Oscar Romero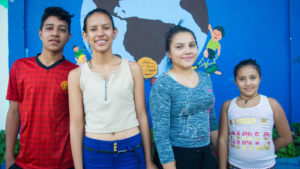 Today, thanks to those children in El Salvador, I am a bewildered trainee teacher. They planted the belief in me that children are an extraordinary force in our world.  No matter where they are living and growing up.
As a teacher, I hope to contribute in a small way to their greatness.