Exploring the refugee crisis with young people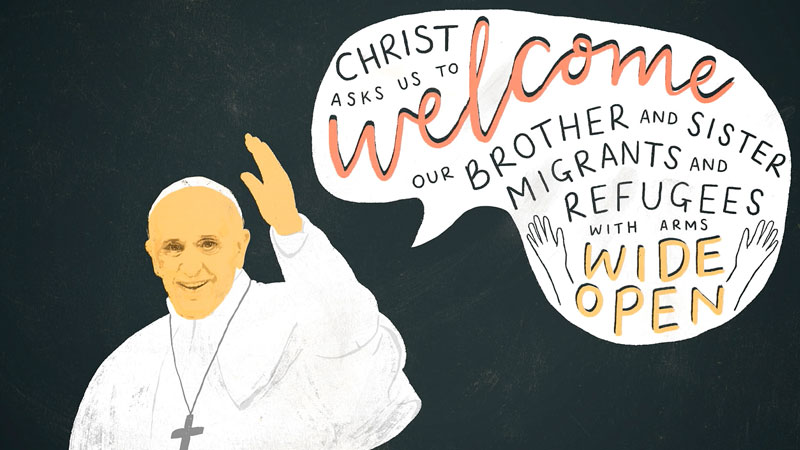 The team of Step into the Gap volunteers have been running sessions, retreats and activities with young people this term on refugees. We asked Kezia and Juliette to tell us a bit about their favourite resources.
Kezia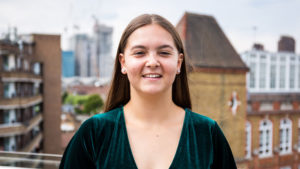 Placing yourself in a refugee's position is so difficult. Over the past month I've been trying to help young people experience what it's like to leave your home, to feel the emotions and make decisions that some refugees have to make.
Find refugee resources for young people
On placement at St Cassian's youth centre in the Portsmouth diocese, I have experienced first-hand how young people are engaged and moved by stepping into the shoes of refugees. I showed a group of sixth formers an animation about refugees, and then we played a game called 'On the move'.  The anticipation of choosing what to take when you are forced to leave your home added to the whole experience of making choices that some have to make in our world today.
 75 more people have been forced to from their homes whilst you have watched this video.
This one simple sentence at the end of the animation is just so powerful, and I hope it inspires young people to speak up and support CAFOD's work with refugees.
Juliette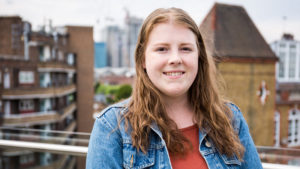 I've been working with schools on retreat at the Youth Village in the Hexham and Newcastle diocese to raise awareness and understanding about the situation of refugees across the world.
Buy a World Gift to support refugees this Christmas
We use simulation games such as the sinking ship, where groups stand on a tarpaulin and try to stay on as long as possible as the area they are provided with shrinks. These games help young people to empathise with their brothers and sisters around the world through shared feelings of frustration and despair.
30 – The number of people every minute who have to leave their homes due to conflict, persecution or natural disasters

85% – The percentage of the world's refugees who are hosted by developing countries
We use facts like these to help young people engage with issues facing migrants on a daily basis.
Download the refugee statistics icebreaker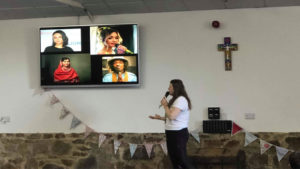 The numbers can often seem overwhelming, so at YMT we tell stories. We talk about Gustavo who moved to Colombia, like hundreds of thousands of Venezuelans, with his son due to food and medicine shortages. When Gustavo arrived in Colombia he found the 'Attention Centre for Migrants'  where he could find shelter, spiritual support and the opportunity to talk.
Give today to support our work with refugees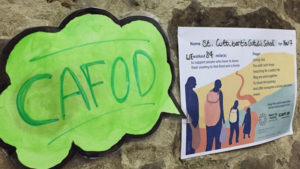 At the end of the session young people are empowered to find ways to support those around them. They walk in solidarity as part of the Share the Journey campaign, and commit to welcoming people and making sure they are at home no matter where they are.
Applications for Step into the Gap 2019 are now open.