"I want to be an engineer so that I can rebuild Syria"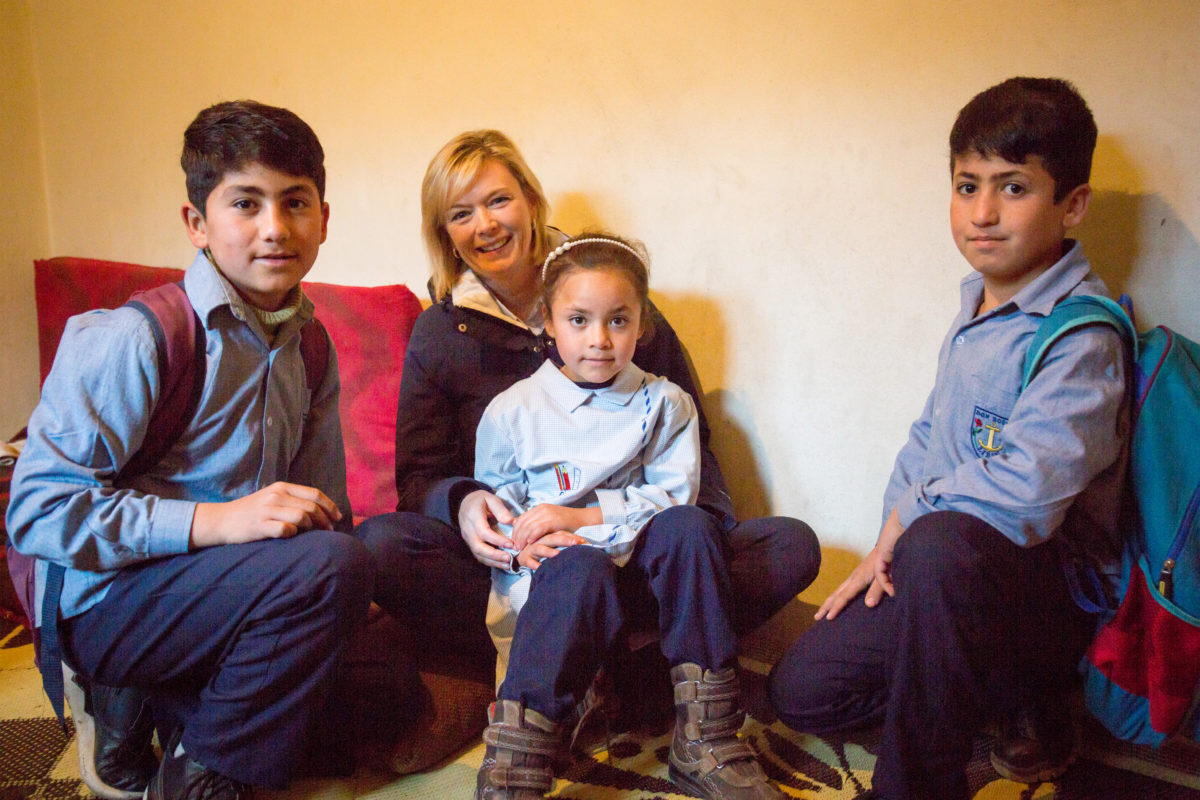 Presenter and reporter Julie Etchingham travelled to Lebanon to see the work of CAFOD partner Caritas Lebanon.
Thursday morning and we're up before dawn to take the winding road to Mount Lebanon.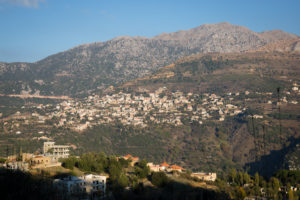 It's a beautiful clear day as the sun comes up and we arrive at the home of a family of six refugees from Syria.
They're living in a couple of rooms in a house which is still being built – but there's a stove burning and the four children are happily pouring tea and having breakfast.
And even better – Hussein, 11, Mostafa, 10 and Amar who's 6 are just about to put on their school uniforms.
Help a refugee child. This charity gift will give much-needed emotional and educational support to children who have fled the violent trauma of war.
This is the bit of the day my kids sometimes moan about as they jam on their shoes and shrug on their blazers.
A day of learning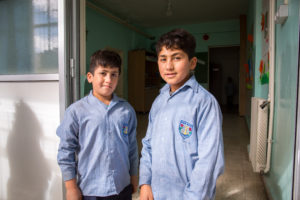 But these three children can't get their new school shirts and smock on quickly enough.
Just a few weeks ago the boys would have been heading out at 6am to go to work: Hussein on a building site shifting wood and helping with cement and Mostafa in a local shop, cleaning the floors and helping the customers.
But CAFOD partner Caritas Lebanon has helped them get a place at a school nearby which is stretching itself to its limits to help Syrian children.
It means that for the first time they'll start to learn to read and write.
Caritas Lebanon pays for the transport to get them there, the clothes they need and the pens and pencils to do their work.
The children are so proud to be putting on their uniforms – Hussein spends a few moments combing his hair and passes the comb to his little brother who copies him. Their sister puts a band in her hair and does up her winter boots, beaming.
If you needed any proof of what confidence and joy the simple act of getting ready for a day of learning gives a child – this is it.
Our cameraman Ben gets on board the school bus with them. It's rammed with children – the vast majority Syrian refugees – an indication of the pressure Lebanese schools are under.
These lucky children are off to a school. It used to cater for just 60 Lebanese children – now it has more than two hundred Syrian children alongside them.
The Sisters could easily look worn down by what they've taken on – but don't. They're so joyful as the greet the children off the bus and line them up before class.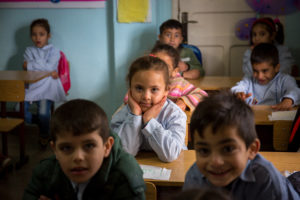 Our little family stand proudly in line, the brothers one behind the other. They remind me of the two brothers we filmed in Bekaa who have to work in the bakery. They would give anything to be here like Hussein and Mostafa.
Children with new hope
Later, in a break from class, we sit and have a chat with them. Their new lives, however temporary, are going some way to healing the pain of what they left behind in Syria.
They speak vividly of the bombing of their home and their struggle to escape – walking over the mountains, sleeping in the open air and being terrified of wild dogs.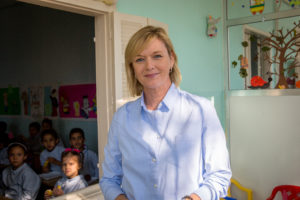 But even just a few weeks of education has given them new hope. It's allowing them just to be children. And most importantly it's letting them think of the future and make plans.
And what's touching is that their real home and Syria are never far from their minds. I ask them what they want to be when they grow up.
"I want to be a doctor" Mostafa tells me "So that if people get injured and are hurt, I can help make them better."
He turns to his brother who tells us straightaway:
"I want to be an engineer so that I can rebuild Syria to make it just like it was before. Now that I can read and write – we can gather everyone together again to rebuild all those destroyed homes."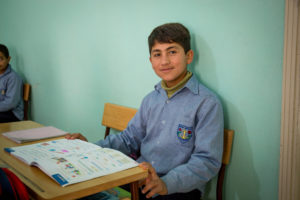 It's a shared dream of mending broken people and resurrecting a shattered country.
And with that, they run back to their classrooms.
Donate to CAFOD's Syria Crisis Appeal
*Hussein, Mostafa, and Amar are not the children's real names.
Presenter and journalist Julie Etchingham reported for ITV News at Ten on CAFOD and Caritas Lebanon's work with Syrian refugee children. The full story is available below.
Check back on Friday for Julie Etchingham's next blog for CAFOD from Lebanon.
Take a look back at Julie's first and second blog from Lebanon.